We Are in Trouble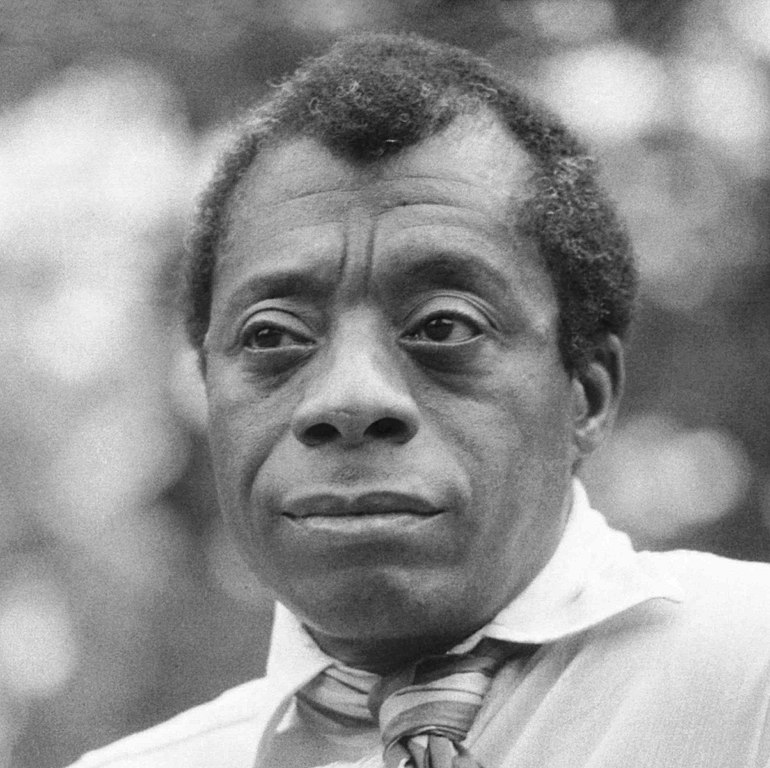 You've got to tell the world how to treat you. If the world tells you how you are going to be treated, you are in trouble."
So said James Baldwin in an dialogue with Margaret Mead in 1970. Baldwin died on the first of December, 1987. His death was a huge loss to the world. All his life was a search for identity.
Identity, Baldwin argues, isn't something we are born with – rather, it is something we claim for ourselves, and if so then must assert it wilfully to the world. And not be compromised, or chauvinist. We have to be Scottish. And we have to say it loud.
We in Scotland, through our parliament and throughout our system of government, from Edinburgh to London, are not making the claim to be Scottish. We are not asserting it willfully or in any way whatsoever. We seem determined to let other people define us by what were are not. Not independent, not sovereign, not European. We should be all of these things, and have been, but are currently not. We are ruled over, from Westminster, by a government we did not elect, who implement policies we do not agree with, that we did not originate, that have no place in our culture and which directly harm us. We have in Edinburgh a government which we did elect, thorough our democratic process and through our parliament, but which does nothing to bring us to independence. Which is the primary reason for the political party, the party in power, existing. When the time to do something is now it is criminal to do nothing. Just to do something, that is the cry. That something is called independence for our people, our country. And yet we do nothing. Or so it seems. Except moan. Groan. And throw things at the TV or radio. Or switch them off and sit in impotent silence. Our government should be advocating for our independence. Now. As James Baldwin also said,
"It is a curious way to find your identity, labelling yourself by labeling all the things that you're not."
But here we are, politically, in Scotland. We are not free. We are Scottish. We are not British. We are not Scottish. We are in trouble. We are not ourselves. We are not anything. Yet. Here is a poem by the Saint Lucian poet Derek Walcott which I think sums us up:
"The time will come
when, with elation,
you will greet yourself arriving
at your own door, in your own mirror,
and each will smile at the other's welcome,
and say, sit here. Eat.
You will love again the stranger who was your self.
Give wine. Give bread. Give back your heart
to itself, to the stranger who has loved you
all your life, whom you ignored
for another, who knows you by heart.
Take down the love letters from the bookshelf,
the photographs, the desperate notes,
peel your own image from the mirror.
Sit. Feast on your life."
So, let us feast. In Scotland we have a tremendous history and unimaginable future. Like all nations. All people. Brexit, the covid pandemic, all these things make it obvious and lamentable. Independence is the only thing we have got politically to work with. Our necessary socialism will come once we have ourselves back to ourselves.
George Kerevan – a man I have known for a long time, as he said himself once, "When I had hair and you were thin." He is a brilliant writer, but often I disagree with him. Good grace, for that. But I love his work because it makes me think. Last week, in The National, August 2, 2021, he wrote about the problem of 45 SNP MP's in Westminster, each one getting £81k + a pop. I do not grudge the money. I question their existence. What are they actually for? What are they doing? Do they take down the love letters from the bookshelf? I would advocate that they pack up and head home. As the Irish did in 1918. They refused to participate in the hee-haw of British parliamentarism, sometimes called democracy by those who are short sighted. They created a country. For Scotland we have different historical circumstances. And we need to do things differently. George Kerevan says that withdrawing the 45 MP's from Westminster,
"without political preparation, would indeed appear outlandish."
The question I ask is, outlandish to whom? He goes on to say that,
"Every week the SNP MP's are comprehensively and humiliatingly ignored. The definition of madness is repeating the same act over and over, hoping the outcome will be different."
Do we withdraw our MP's from Westminster, where they obviously are achieving nothing? Kerevan thinks not. He says,
"Having eyes and ears in Westminster gives advance warning of what the government of the day is up to."
It is a point but quite frankly no-one has a clue about what this crowd of political chancers are going to say from one day to the next. Usually, what they do, is bad for Scotland. Witness the dog dance of Covid. How to make something really bad a hundred times worse. I'm sure it will be a case study in years to come. However, Kerevan says, and I agree with him, that in Westminster our MP's are left to do their own thing,
"By a parliamentary leadership more concerned with debating than campaigning."
And that is the heart of it. The parliamentary process in London strips purpose from politics. Our MP's have to leave Westminster and if, and when they do, they do they will destroy it. Which is a great thing.
Kerevan has another idea. He writes,
"The SNP should be at Westminster to fight a guerrilla campaign for independence, or they shouldn't be there at all. They are not sent there to be a permanent fixture. Their primary allegiance is to the Scottish people."
What the Scottish people need is freedom. Freedom to be. Freedom not to be exploited. To "love again the stranger who was your self" as Derek Walcott attests. How do we get to that? Well, we get it through bravery. By assertion. As Kerevan also writes,
"The Scottish electorate is the most social democratic in Europe, despite 40 years of neo-liberal propaganda."
After independence comes socialism. A country like Scotland, of five and a half million people, cannot be run to profit all of its citizens in any other way. We should not worry about any of this. Out of the ashes of World War Two came the National Health Service and this from a state that was broken. Killed. The welfare of our people determines our future. It is our only future. Britain damages our people. It thwarts our future. Being Scottish is our future.
"You've got to tell the world how to treat you. If the world tells you how you are going to be treated, you are in trouble."
James Baldwin was dead on the money.
George Kerevan goes on in his piece, to say that what we should be focusing on is,
"Destroying the uber-reactionary Unionist state (being) the only route to getting socialism anywhere in the British Isles."
My mother was one of the first cohorts of nurses to be trained into the NHS in 1945. She was passionate about the NHS, as I am. It was her life. It literally is in my blood. My brother and I grew up with the love that is socialism. No Eton educated thing is going to destroy that. The only way we can preserve our heritage is by being assertive. Which is why the current government in Holyrood depresses me. We have to move now for independence or pay the consequences, historically, of dithering. There is no right time. There is only now. Which is the right time. Let us put it to the people and let the people decide. In Gaelic we are na daoine, the people. In Greek we are the demos. We are the democracy. But right now, as everything stands or falls, we, the people of Scotland, are in trouble.
To mislead, which is the Tory governments only way, its preferred strategy, without apparently any remorse, shows us if we needing showing, how necrotic the body politic of Britain has become. From the very top down. The lying, the reality-denying is not a one-off case. It's the other epidemic. It is one we can vaccinate ourselves against. By becoming an independent country. A country that does not bleed its people or expose them to extreme hurt. But rather a country that nurtures her people. Such a country can get out of trouble.
©George Gunn 2021