Analogue Republicanism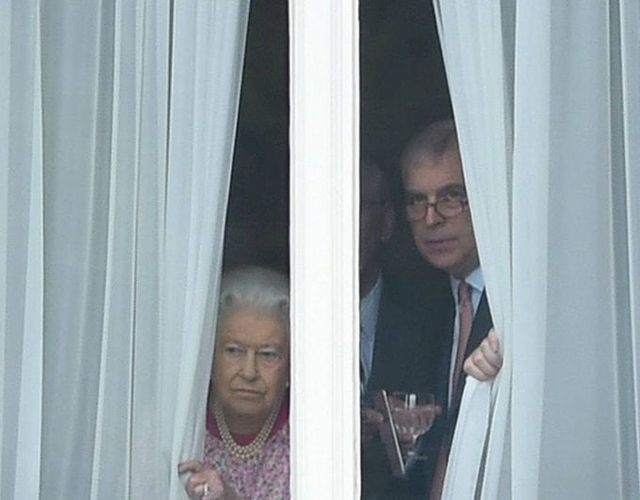 I am now so old I can remember pre-Channel 4 television when, at the end of the day the national anthem would be played before the screen went blank and a white dot appeared. Television ended. The thought of a choice of only three tv stations and the notion of the screen going blank is unthinkable in the age of Netflix, channel-surfing and 24-hour "rolling news". I remain stubbornly analogue: I listen to CDs, measure temperature in Fahrenheit and conceptualise distance in miles and feet. I even have vinyl, but I'm not cool enough to actually have anything to listen to it on. The national anthem and the presence of the royal family were baked into pre-digital Britain in a way that few could imagine today. Even trips to the theatre would involve everyone having to stand up for the national anthem. If the pre-Diana royals were an ever-present part of 70s and 80s Britain they were like a background noise of quiet deference and unquestioning fealty.
It's a million miles from the constant thrum of Harry and Meaghan's Instagram feed, The Crown, or the endless stream of biopics and tv series, the Royal Correspondents  and the entire industry of magazines and press about the Windsor's and their sprawling (over) extended family.
All of this changed when God Save the Queen was drowned out by booing crowds at Hampden and Murrayfield and the inexorable rise of Scottish nationalism was boosted by the collapse of deference-culture and the dysfunctional Windsor family broke apart along with British identity itself.
These faded memories came back with the picture of Prince Andrew peaking out from behind the curtains with his mum, holed up at Balmoral to avoid the media scrutiny over the accusation by Virginia Giuffre that the prince raped and sexually abused her. She is suing the Queen's third oldest child for punitive damages.
Spencer Kuvin, who represents a number of Epstein's victims, said: "To punish some­­one worth a billion dollars you have got to hit them in their pockets and punish them accordingly."
"Damages against Andrew could range in excess of £14 million. Easily."
But if the case could destroy Andrew's already shredded reputation and cost him, and presumably us, a lot of money, it also has wider questions for the Royals. If Andrew's strategy is to hide at his mum's castle for a bit until it all quietens down, I'm not sure he's thought that through. The problem is one for his mum and his big brother too. The longer they shield and protect Andrew and his entourage the more they risk going down with him, if, as seems possible he is forced to pay damages or some semblance of justice appears.
Andrew has 21 days to respond to the suit from Ms Giuffre.
With this background unfolding it was strange to see James Forsyth claiming in The Times that "Britain needs the Royal family more than ever".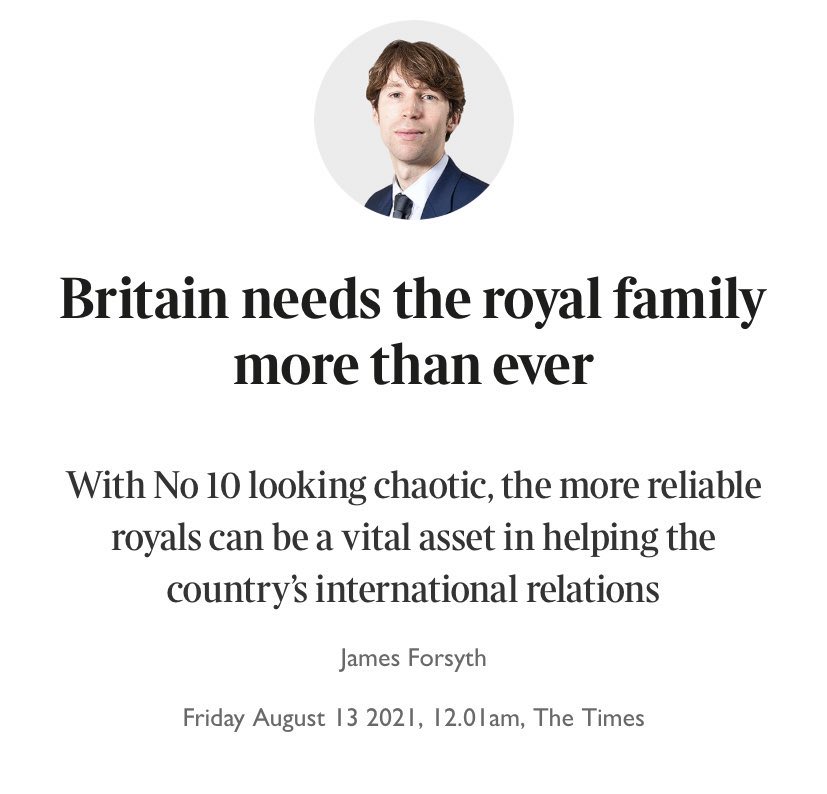 But if Britain and its archaic institutions seems irredeemable, maybe we need to think outside the box?
In 1994 OJ Simpson led a televised police chase in his Ford Bronco along Interstate 405 in Los Angeles, California. The helicopter tv crews of a dozen stations broadcast the bizarre spectacle live before Simpson was eventually captured, tried and freed.
Could the same work for the embattled Prince? Imagine sweat-free Randy Andy pedal-to-the metal in one of his dads Land Rovers busting out of Balmoral stopping only to sign a few autographs outside Crathie Kirk. Fergie and he could veer off like a re-booted Bonnie and Clyde with the Poileas Alba in hot-pursuit and Effie Deans live-blogging her disgust and the only thing stopping them being some congestion at Spittal of Glenshee.
Maybe not.
In fact the monarchy has few places to turn. Their efforts to morph from God-Given creatures that say nothing and do very little to celebrities that rock about the circuit of European aristocracy and high-life has been a well documented failure; meticulously charted by The Crown, itself a sculpted piece of modern propaganda. The family grows even as its defenders claim it will be "slimmed down". Now we are joined by Beatrice and Eugenie and Edoardo Mozzi; Jack Brooksbank and baby August; Edward and Sophie's sprogs 'Lady Louise' and James Severn; the Tindals; plus of course George, Charlotte, Louis and wee Archie and Libet Diana, plus Savannah, Isla, Mia and Lena. I haven't made any of them up.
The Express tells us that the Queen is having 'crisis talks' and that Prince Charles has 'rushed to Royal Deeside to thrash out Andrew chaos'.
Cressida Dick, who somehow, remarkably is still the chief of the Met, claimed about the Andrew case: "Nobody is above the law. As a result of what's going on I've asked my team to have another look at the material".
You'll forgive me if I don't believe her.
As Andrew hides away in Royal Deeside and the Windsor clan blooms and breeds it's hard to say how this isn't going to cause more and longer-lasting damage to the already crumbling notion of Britain and the Union.
This week up steps Stephen Cottrell aka the Duke of York with a possibly less than helpful to sooth the troubled kingdom. The mitre-hatted chap suggested that a new "expansive" vision of what it means to be English to counter a "negative political discourse and a hopeless future".
"Courage and compassion" he suggested  should be the cornerstones of an Englishness that people could be proud of.
"Let's play to our strengths: our shared history within these islands; our strong regional identities going back centuries. Let's also look to the other things that bind us together as English and British, modernising and strengthening them rather than neglecting them or imagining they are the problem."
Among those were "the very particular but surprisingly enduring threads of our history, such as monarchy and church; and from the more recent past the NHS and even the BBC World Service".
Dear reader, some of these things are not the same as others.
This renewed patriotism would bind us together the Archbishop suggested as he urged Welsh, Scottish and Northern Irish sports teams to sing God Save The Queen before international sporting matches. When teams from across the UK play one another, they should sing their individual anthems before they "sing our national anthem together".
This idea of a return to the 70s extinguishing the cultural shifts that have engulfed us could only be suggested because the equivalent transformations have only traced over England, and the institutions and structures of the bygone era remain in place, like an analogue world co-exisiting in a digital reality. Andrew is out of time.