Networking Popular Democracy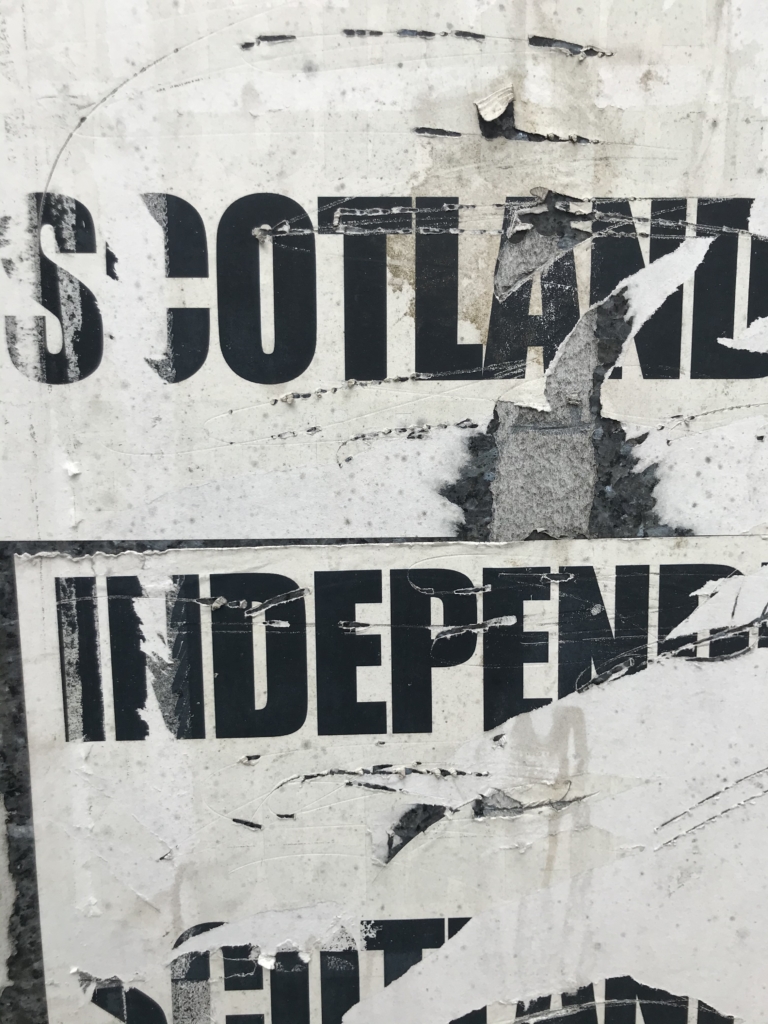 It's an opinion rather than a scientific poll but I believe most support for Independence comes from the heart whereas the Unionist opposition comes from the head.
This is largely down to how few useful facts are available upon which to base sound judgements.  Discounting the zealots on both sides, most 'head' voters will opt to stay in harbour until the fog clears.
This is not to say they are happy with what passes for government at Westminster or the absence of any credible opposition on the horizon.  Indeed, many speculate how much longer the neoliberal elite of  the Home Counties and the City of London can continue to co-exist with Greater Britain. The impression is building that the Tory dominance is likely to continue without credible challenge until there is some major disruption.
What should be concerning us here and now is that this Unionist faction is currently hard pressed to find any  evidence to suggest that a Scottish government would do any better, Certainly the SNP has never made any serious attempt to explain why we would benefit from independence. At best there are a few vague assumptions none of which could be regarded as a well thought out policy commitment. We are left to speculate if this is astute political judgement or simply beyond the abilities of the present incumbents.
In such fertile ground to grow new ideas about popular democracy and more imaginative government there should be growing interest and support for independence. There must surely be  a huge group of 'Heads' who should be supporting independence but who remain unconvinced.
Even among the hearty ranks of the independence camp there is a substantial minority who share the common belief that the SNP is the vehicle to deliver a 'Yes' vote, but that it's currently not up to the job because of this failure to deliver a design concept, let alone a blueprint or vision of independence.
Of course, it's easy to criticise and running any kind of government during a pandemic creates additional pressures, but we didn't have Covid for many years before and after 2014 and the last referendum made it abundantly clear that without an economic and financial policy the 'Heads' would vote NO again.
It is simply not credible that the entire resources of hundreds of well-paid MSPs, civil servants and research staff should not have come up with something more than Baby Boxes and a minimum price for alcohol. So, what conclusion can any of us draw other than that is the present administration is perfectly comfortable and has no intention to rock the devolution boat?
I sincerely hope this is unduly pessimistic and perhaps the Green Coalition will provide some much-needed traction, even so, there is something which we ordinary citizens can and should do which would add momentum to the independence bandwagon – but it comes with a price.
The price is the time and effort required to do the work we are paying our politicians to do and that's to draft out the blueprint for Independence, discuss it among ourselves and then persuade credible numbers of us to vote for its adoption. Yes – that's going over the heads of the politicians, doing their job and not being paid, but if we can attract just some of the many Scots who are both smart enough and public spirited enough then it can be done
Assembling the wisdom of many citizens and not leaving our future solely to politicians would tap a huge resource and with sufficient support the politicians would have to listen. –
Pie in the sky? Well yes –  if only a handful respond, but a revolutionary tool for Popular Democracy. If that aspiration going back to 1320 is ever to be more than just a hollow phrase, then we 'ordinary' citizens will need to work at it. Think of it as an insurance policy because if the SNP does have a cunning plan, then a Citizen input will gild the lily; if they have not then this will be the lily!
Report for Citizen Duty at https://constitutionforscotland.scot/ … the Hearts to debate the principles of popular democracy, comment and vote their preferences for the new Scotland and the Heads to propose the amendments to the draft model Constitution to make it happen.
Please, please don't just leave it to someone else….
Ronnie Morrison is a Trustee of Constitution for Scotland.

Help to support independent Scottish journalism by subscribing or donating today.