Scottish Independent Media Then and Now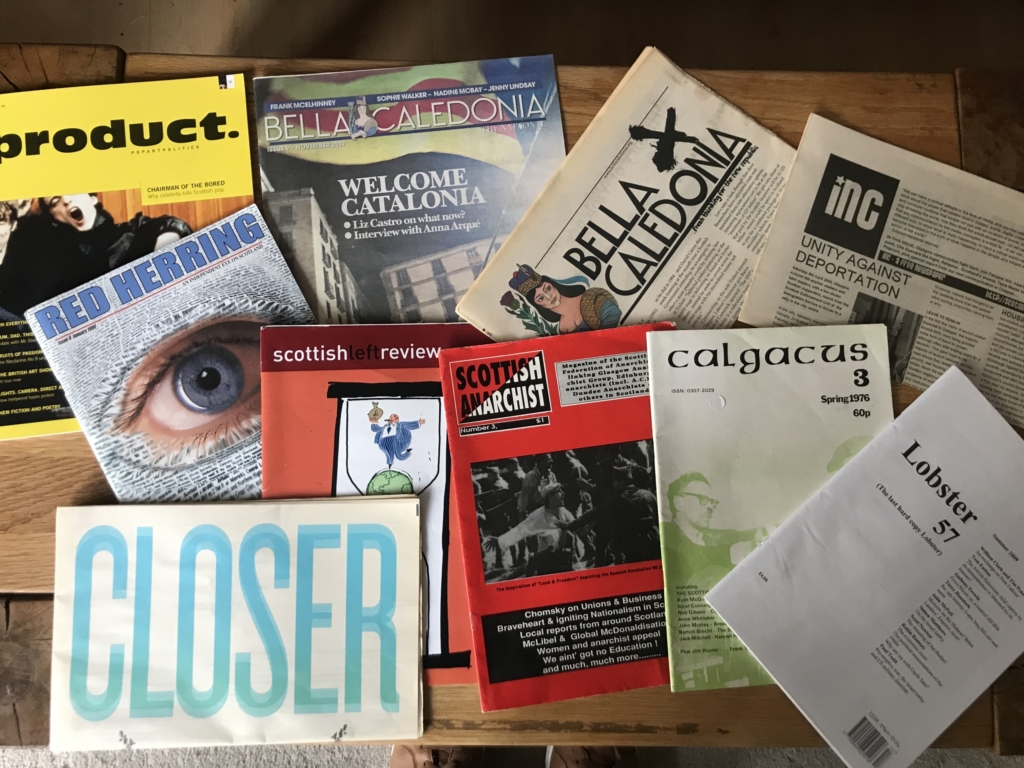 Upcoming event brought to you by the Scottish Magazines Network that Bella is taking part in.
What can today's Scottish media learn from the magazine culture of the 1970s-90s?  And how should we interpret various shifts in the Scottish public sphere since that period?
This event brings together three speakers from Scotland's independent media, with direct experience of its evolution over the past few decades:
Mike Small – writer, researcher and editor (Bella Caledonia, Red Herring/Product, Indymedia Scotland)
Lesley Riddoch – journalist and broadcaster (Harpies & Quines, BBC Scotland, National)
Jamie Maxwell – journalist and editor (Politico, Foreign Policy, New Left Review)
Each of our guests has close ties to Scottish magazine culture, whether as editors of 1990s print titles (Red Herring/Product and Harpies & Quines) or as scholars of the 1970s-80s scene which included Question Magazine and Radical Scotland. As working journalists and sometimes activists, they have observed at close quarters the transformation of the Scottish public sphere since devolution, and are well placed to reflect on the political, technological and economic contexts of these changes.
This online event is open to the public and will be recorded.  Link etc to follow.
Weds 6 October 2021, 2-4 pm.
See also: Burroughs and Scotland on the Scottish literary magazine of the 1950s and 60s; and here the interview with Alex Neish who edited the pioneering 1950s magazines Jabberwock and Sidewalk which published the likes of Christopher Logue, Iain Crichton Smith, Iain Hamilton Finlay, Allen Ginsberg, Edwin Morgan, Gary Snyder, Helen Dubois, Hugh MacDiarmid, William Burroughs and Jack Kerouac, amongst others. 


Help to support independent Scottish journalism by subscribing or donating today.