What would a feminist Glasgow look like?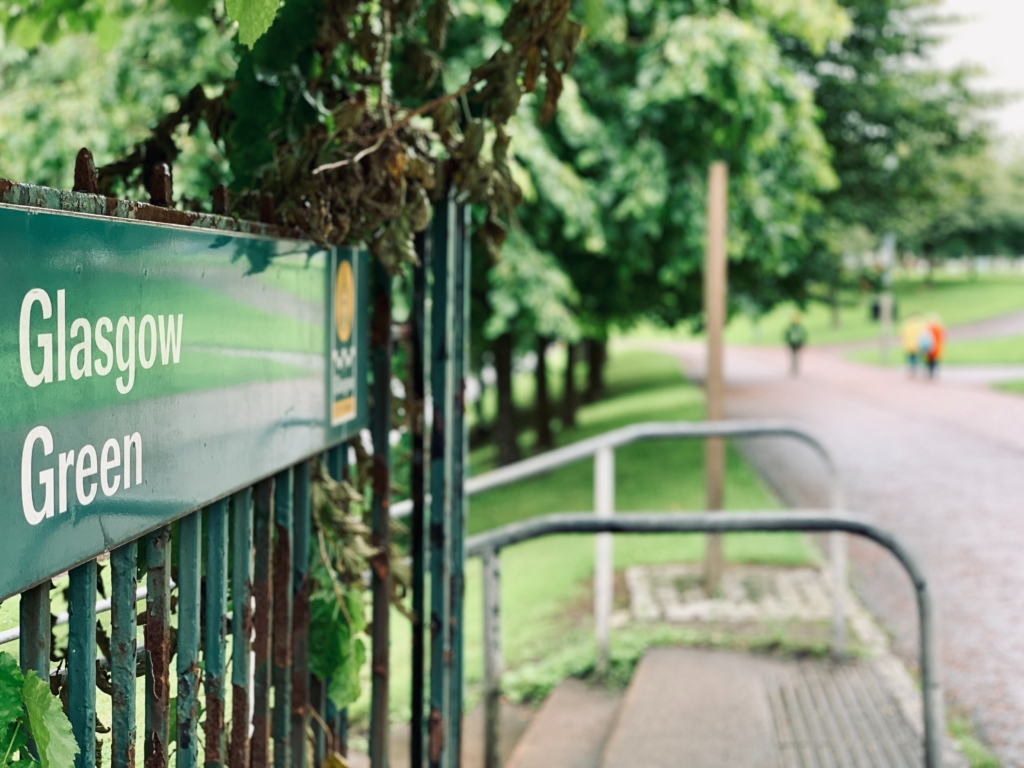 Photo by Phil Reid on Unsplash
Over the past few centuries – and particularly in recent decades, there has been a mass migration of populations from rural to urban areas. According to estimates by the UN World Urbanization Prospects, 4.1 billion people were living in urban areas in 2017, – 55% of the world population. The number is supposed to reach 68% by 2050.
How, however, do people experience cities? Are urban infrastructures catering to everyone's needs?
For the past months, I have been asking myself this question together with the other 23 participants of Young Women Lead, a leadership programme delivered by YWCA Scotland – The Young Women's Movement.
First launched in 2017 in partnership with the Scottish Parliament, the programme has now shifted its focus to further engage young women with local democracy.
This year, the Young Women Lead cohort decided to look at Glasgow's infrastructure. We undertook a 9-month-long study asking women and non-binary people in the city whether they felt local infrastructure reflected and supported their diverse needs.
Our research was conducted through the collection of gender-disaggregated data, specifically two surveys that focused on attitudes towards Glasgow's bus system and public parks.
Stemming from this work, our findings have been published in a report which looks at the city's infrastructure through a lens of feminist town planning.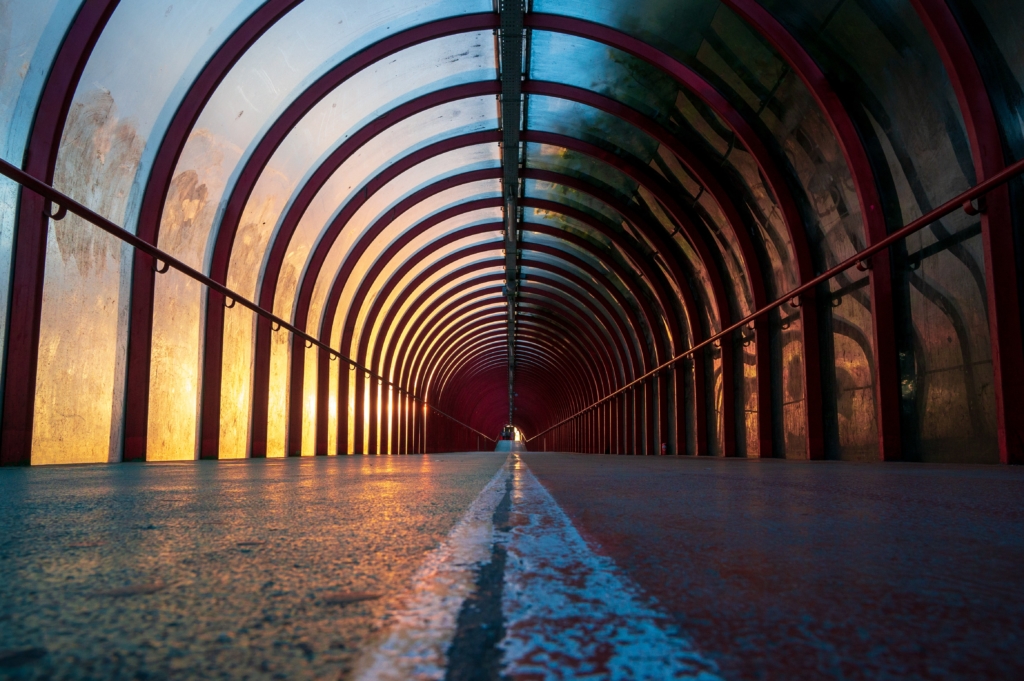 Photo by Robert Greinacher on Unsplash
What is feminist town planning?
Feminist town planning, or feminist urbanism, is founded on the idea that towns, cities and urban spaces are generally designed by men for men, with a lack of consideration for the needs of women, non-binary and genderfluid people.
We read from the report:
"Town planning has overwhelmingly been a male-dominated industry, with planners projecting their own gendered experience onto considerations of who urban residents are, and what their needs may be."
Feminist urbanism challenges the idea of a "neutral user" as the basis for town planning. In fact, different people have different needs. The "neutral" resident which is traditionally spoken about in town planning is almost always quietly assumed to be male, – an assumption that has resulted in women's experiences and specific needs not being integrated into decisions on urban design and service development.
This lack of inclusivity has been addressed by feminist critics since the 1970s and can be seen, for example, in the scarcity of toilets in public areas, and in both the poor lighting and the unavailability of infrastructure that accommodates those who are pregnant or have unpaid caring responsibilities.

An extract from the report
As a consequence, the report reads, feminist urbanism advocates for "a more equal redistribution of resources both physically and socially, as this is essential for every member of the community (Cohen & MacGregor, 2020)". Campaigns like "Take back the Night" and "Everyone Aboard" are examples of initiatives brought forward in this perspective.
Thinking back to the dreadful events of this year, from the tragic deaths of Sabina Nessa and Sarah Everard to the police's use of force in a vigil for the latter, raising awareness on the gendered experiences of cities and different needs of women and people of marginalised genders is as vital as acting on them.
Highlights of YWL research
The cities we live in and the services they offer often feel like they were not built for everyone, and in particular not for marginalised genders, especially in terms of safety, accessibility, or affordability.
In the Young Women Lead's report, we looked at how two important elements of urban planning,
public transport and public parks are perceived by women and non-binary people in the city of Glasgow.
Public transport
Only 51% of the population in Glasgow have access to a car whilst 26% have access to a private bike. Public transport is therefore vital to the day-to-day lives of thousands of people in the city, – not to mention its impact on reducing carbon emissions. 
Glasgow's buses are a particularly interesting case study for investigating women's experiences of public transport in the city. YWL found that, however, many women and non-binary people have concerns over safety, accessibility, convenience, and affordability when using them. The surveys conducted have highlighted real concerns over violence and harassment that women have experienced due to the poor infrastructure that is a catalyst for unsafe situations.
Some examples include:
"I've experienced and witnessed harassment on the bus and it is rarely if ever challenged. It doesn't feel like you would be supported if something bad happened to you on the bus – the drivers don't see it as their problem."
"[I] have experienced harassment at bus stops and never know what to do about it, there's nothing to stop that person from following you onto or off of the bus."

Data from the report
Not only are 67% of the respondents worrying about their safety when using the bus system but many are concerned with its affordability too. Our survey suggests women and non-binary bus users mainly do not find the Glasgow bus services affordable or reliable, with 68% finding them "not affordable" and 66% finding them "not reliable".
Issues around the accessibility of both services and the information about them emerged, especially when compared to the Edinburgh bus system.
Public parks
As the pandemic forced Glaswegians in their homes to reduce the spread of the virus, parks became a lifeline for the many residents who didn't have a garden and wished to spend time outdoors to exercise or, when possible, to socialise.
Parks, therefore, act as meeting points, community hubs but, unexpectedly, respondents also reported them being used as shortcuts to reach their home, work, or other places. From a feminist town planning perspective, this aspect is particularly interesting and potentially represents an underestimated aspect of transport networks.
Given their centrality in the city's life, parks should ensure that any person can walk through them, rather than taking a detour around them, at any time of day or night. Unfortunately, respondents clearly indicated that safety and parks are often two realities difficult to conciliate, especially at night.
Only 20% of all 214 participants who provided a response to questions related to safety felt very comfortable in their chosen park. Additionally, 63% of those who had children reported they would not be comfortable for children to visit this park unaccompanied by an adult. Even respondents with older children seemed disinclined to leave them unaccompanied.
Participants shared:
"Past instances where women have been raped/sexually assaulted/harassed/murdered in this park make me scared to visit alone unless it's busy. Next to no lighting makes it scary after a certain time. A man once jumped out at me when I was alone and it was dark. Too many women sharing similar stories[.]" 
"during winter post-work walks are basically undoable as it is dark and bushy. I had to run out of [the]  path after being approached next to bushes at 5 pm."
As with busses, respondents also noted the lack of accessibility of parks in Glasgow. This includes, for example, the absence or scarcity of public toilets which, according to the report, discourages 35.8% of participants from visiting parks more frequently and for longer periods of time.
While 38% of women and non-binary people stated that they either agreed or strongly agreed that currently available public toilets in parks are always accessible, only 8% of respondents felt that
the toilets were fit for purpose for disabled people or provided sanitary products for those who need them.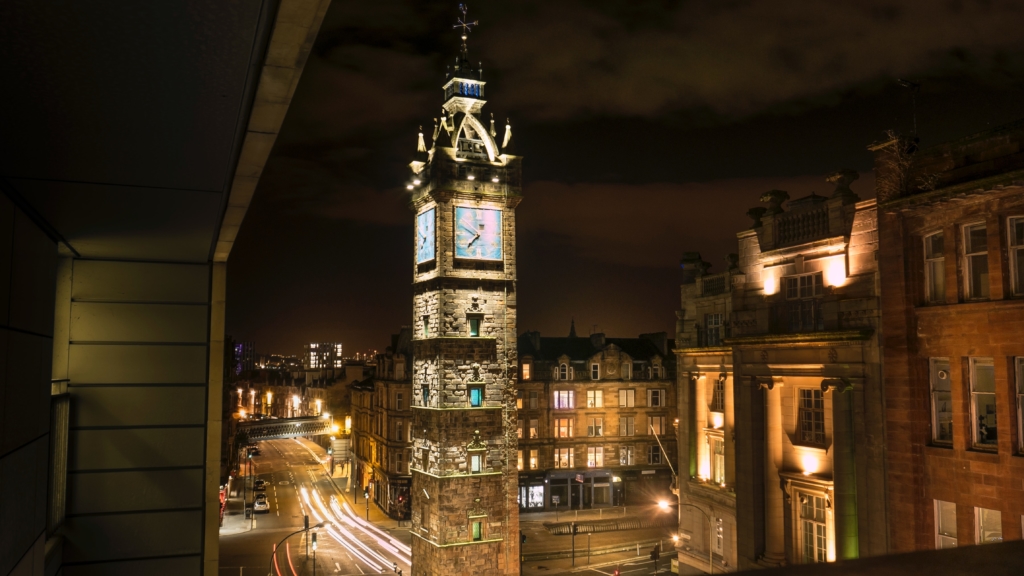 Photo by Jacco Rienks on Unsplash
What should change?
As we have established above, urban planning decisions have a real and strong impact on the lives of residents. This impact, in addition, is gendered. A feminist Glasgow would have to satisfy the different needs of the people who live or work in it, considering issues such as accessibility and safety.
Looking at the recommendations suggested by the 2021 Young Women Lead cohort, they include, among others:
making bus information accessible through, for instance, live time departure boards;
the introduction of one simple ticket for all modes of public transport and a weekly spending cap on bus travel in the Glasgow City area;
improving rubbish removal;
increasing seating and sheltered areas within parks as well as more fenced-in dog run spaces;
Better training for bus drivers on supporting disabled people and those with sensory impairments;
You can find the full list of recommendations and further advice in the complete report here.
If you are a young woman aged 14 – 30 living in Dundee and wish to participate in next year's Young Women Lead, YWCA Scotland is recruiting now. More information here.

Help to support independent Scottish journalism by subscribing or donating today.