Geology, Geopolitics and the Future of Planet Earth
Earth Lines: Geopoetry and Geopoetics, edited by Patrick Corbett, Norman Bissell, Philip Ringrose, Sarah Tremlett and Brian Whalley, Edinburgh Geological Society, £15
My first sentient experience of geology was an unanticipated earth tremor on the Uganda-Congo border in a small tent on my first honeymoon night under very large shaking mahogany trees which was not what either myself or my wife thought had envisaged.  
The compulsory one-year study of geology at university did not endear me to the subject, but my first appointment to the Nature Conservancy in the north of England required me to get to grips with one aspect of the subject: the increasing commercial removal of natural water-worn limestone in the Yorkshire Dales for decorative purposes, which ended with legislation banning this activity several years later. (Some of this fascination with the grikes and clints of indigenous limestone is captured by Patrick Corbett in his piece on the writing of Auden on this subject – notably In Praise of limestone – perhaps less well known than his many other works. It was a very challenging introduction to geological conservation through the system of Sites of Special Scientific Interest.)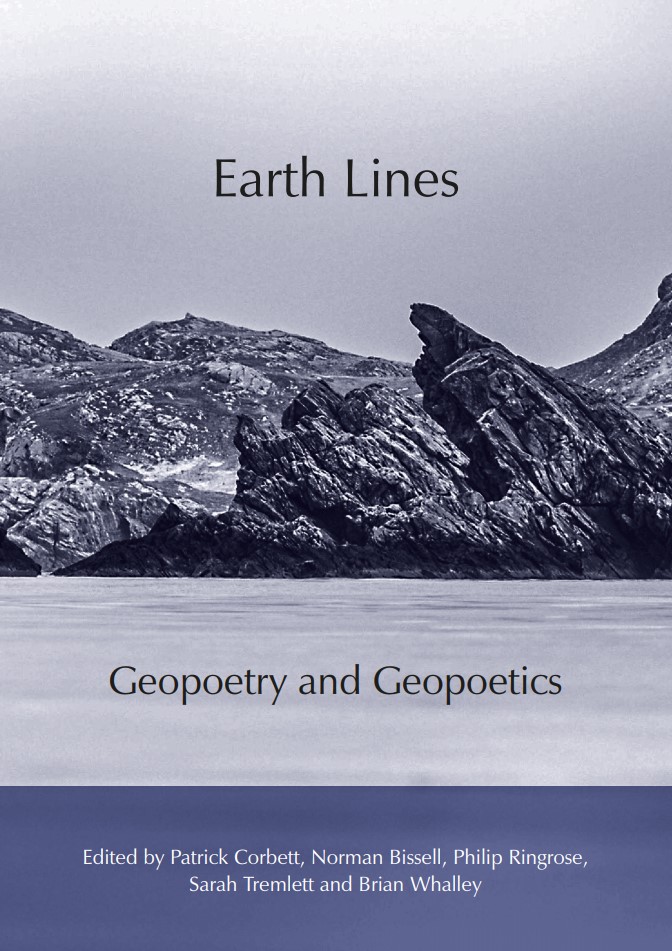 At that time there was no suggestion that geology might be related to a much wider understanding of landscape and visual experience, let alone the stimulus for art and literature, so comprehensively laid out by Norman Bissell in his contribution on 'Geopoetry and Geopoetics' –  a seismic shift in appreciation of the subject and the ground under our feet, taking an holistic view of both topics, which otherwise might be considered too 'left field' for the average reader.
This is brought into clear focus in the article by R. M. Francis on 'Ancestral Genius Loci : Geopoetics and Place Identity' which reminded me of the work of Nan Shepherd and  her life-long attachment to the Cairngorms, especially when Francis refers to 'being a mountain…to be a river', and my favourite (obviously!) 'a man of the woods.' From my own experience, I much appreciated the emphasis by Francis when he states: 'To travel is not to visit, but to inhabit the earth' which has been my mantra over many years of wandering, starting as a 10-year old walking into my first pinewood in spring, a formative epiphany, so lyrically captured by Neil Gunn in his Atom of Delight meeting himself on a rock overlooking a Highland river. 
What is exciting in this volume is the sheer range of topics covered and the often highly personal perspectives on a subject which at first glance might appear to be entirely technical – even unstimulating. Many of the contributions reverse that notion, notably in  'The Standing Stones of Stenness' by Claire Rinterknecht which brings together natural rocks and the amazing work of our early forbears in 'Now I dream of the day I became a sandstone of sand grain memories, dappled with white and grey….'
I am reminded of landing on a beach in Nova Scotia to recognise the unique characteristics of Lewisian gneiss, reaching back several billion years, so long before the descendants of those who erected the standing stones of Stenness contemplated journeying across the Atlantic to find a new home in 'New Scotland'. So much fell into place.
It is interesting that so many of the contributors have been associated with the petroleum industry, which is now at the forefront of the demand for a cessation of energy from this fossil fuel, alongside coal extraction. The fact of the matter is that this industry is probably the most important employer of geologists, most of whom saw their futures as investigative scientists from the outset. Their skills will still be needed in the years ahead to help to source other products, especially water and significantly, flood control. 
At the time of writing and the ongoings of COP26, the contribution which registered with me most clearly, was not a poem, but a stimulating prose offering by John Bolland entitled 'Poetics of Climate Change: Jumping the Rails', (employed for over 30 years in the offshore oil industry) in which he advocates a paradigm shift – in his words: 'We must stop thinking in terms of Man and Nature, we must stop writing about the weather, indigenous fauna and flora or the economy as givens' – powerful thoughts. Bravely, he tells of his experience of climate change denial, ignoring and awakening in personal poetry writing, but goes on helpfully to identify effective climate  change communication, including evoking positive emotions, ending with the clarion call: 'Poetry, public and personal, is an effective form of activism', while eschewing sentimentalism, and the importance of rigorous thinking .
The portents were clear: in the late 1950s I led an inter-racial group of youngsters based on the lower slopes of Kilimanjaro where the outward-bound centre was based to climb that mountain the hard way, without guides and all the paraphernalia of modern adventure tourism. I had in my mind the early photographs of the snow–capped mountain. 
Yes, the view of the heights and the surrounding plains was spectacular at dawn, and my collections of high-altitude plants were appreciated by Kew.  But even then, there were clear signs of loss of snow and ice, even if the African teenagers with me were ecstatic about still being alive on the descent.
We have a problem with non-geologists: while fur and feathers appeal, and perhaps to a lesser extent, colourful flowering plants, the average hill walker is largely ignorant of (and perhaps uninterested in?) what is under his feet. That is until he encounters one of my favourite early tramping grounds in Glenisla, the great thundering waterfall at the Reekie Linn, demarcating the Highland Boundary fault across Scotland which ends in the mountains of Arran before it descends into the Atlantic.
What immediately strikes me about the varied contributions in this volume is that so many relate to experience to my homeland of Scotland and I am proud that so many young people have found their inspiration (notwithstanding the frequent reference to midges and rain!) in this country and its incomparable vistas.
I have only realised somewhat late in the day what contributions have been made by determined Scots (and others!) to understanding the extraordinary story of our one world.  The introduction to this volume encapsulates its purpose in saying 'poets and geologists have a common cause: a search for words to help us to understand what we do.' I feel blessed in having lived in Edinburgh for many years, I am surrounded by the proximal and dramatic evidence of aeons of geological activity reflected in its surrounding hills and crags, even if it took a Swiss scientist, Louis Agassis, to convince sceptical British geologists in the 1840s that Scotland's landscape was the result of extensive glaciation and in the process helping to overturn the accepted Biblical notion of the age of the earth. 

Help to support independent Scottish journalism by subscribing or donating today.