Scottish Print Media Failure
Why have Scottish titled publications fallen far further in circulation than counterparts in the UK and Europe in the 21st century?
The decline of the Scottish print media has been chartered over years but recent figures mark out just how stark this is. Publicly available figures show that percentage falls in Scotland and the UK are far higher on an annual average than other European titles. In a political environment of greater Scottish awareness shouldn't it be the case that uniquely titled Scottish papers would benefit from such an environment? They haven't; quite the opposite.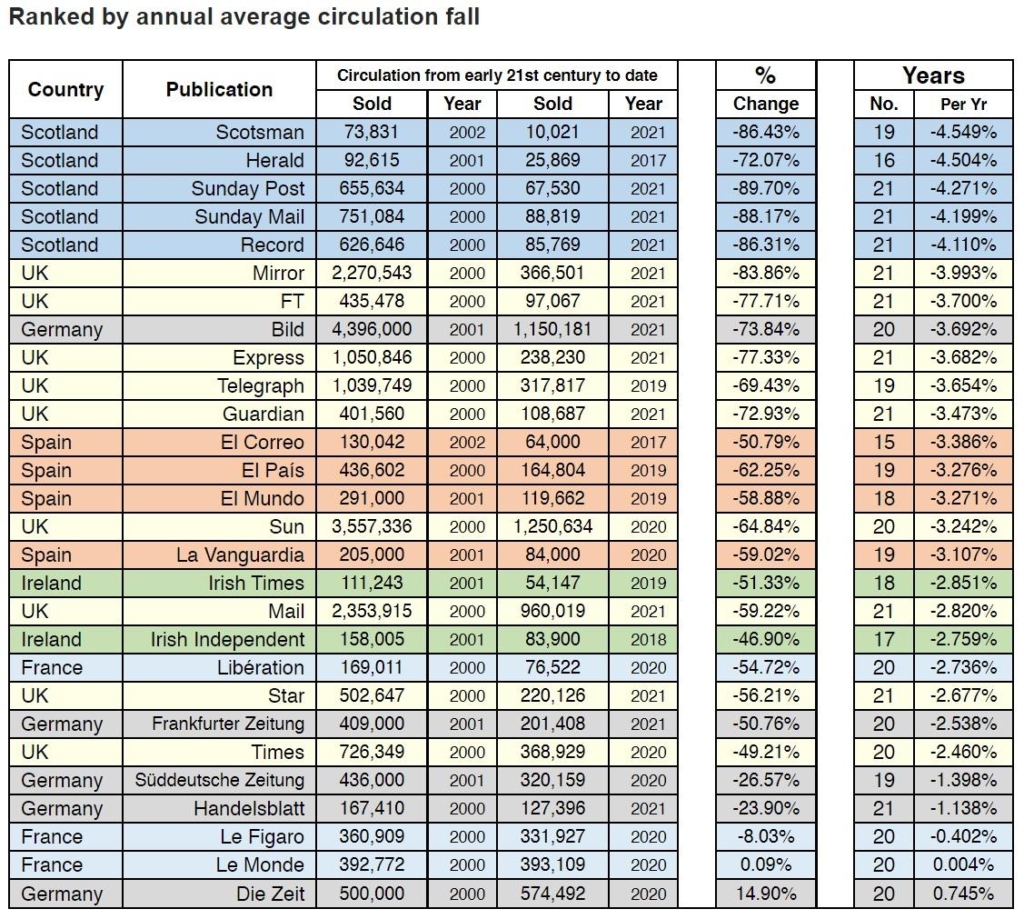 Further note; the Herald
de-registered with ABC in 2018
– hence 2017 figures – and the
Scotsman
only sells 5,007 paid single copies. 5,009 are paid subscription – and as this
report from 2016
shows they used to sell a lot of bulks – free copies in hotels and at airports – but only do five now. Have they moved bulks to subscription by asking hotels and airports to purchase them that way?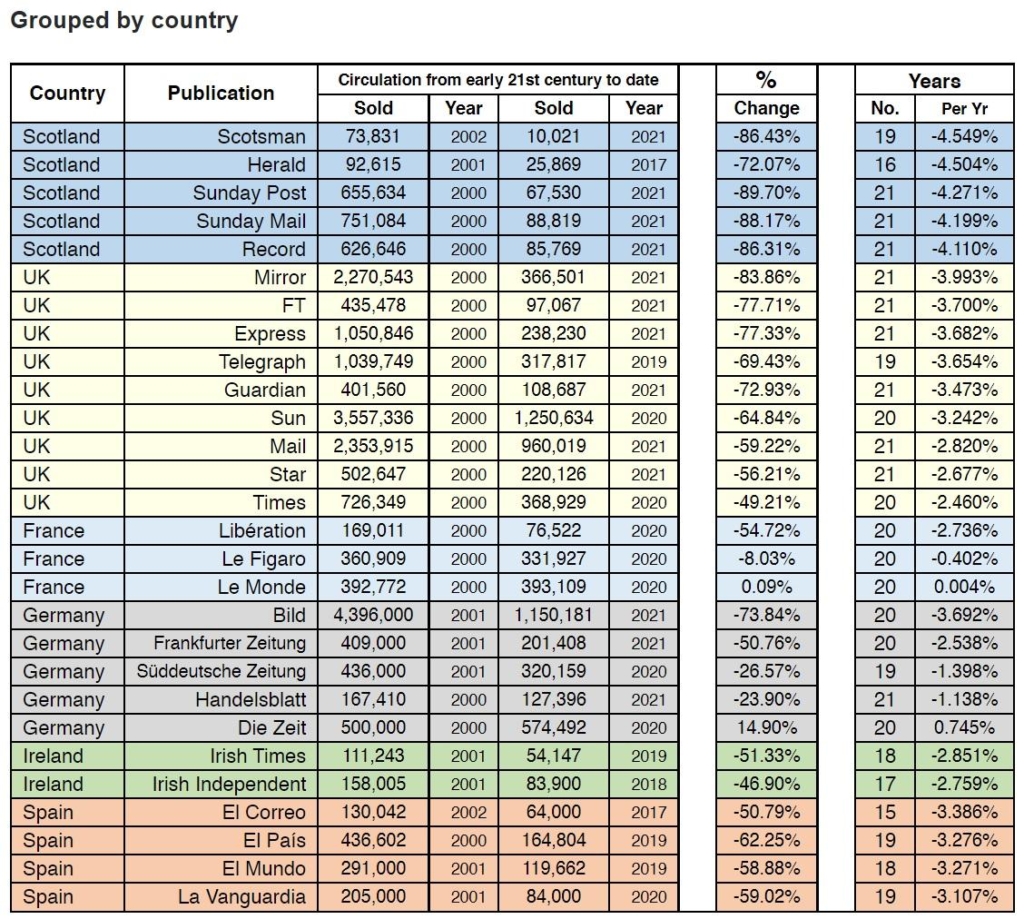 The collapse in print media sales is not something to relish. It is a phenomenon that leaves a hole in democratic society. Employees of these titles will explain that these losses are compensated by a conversion to online sales but the reduction in staff at the Herald and Scotsman tells its own story.