Best Place in the World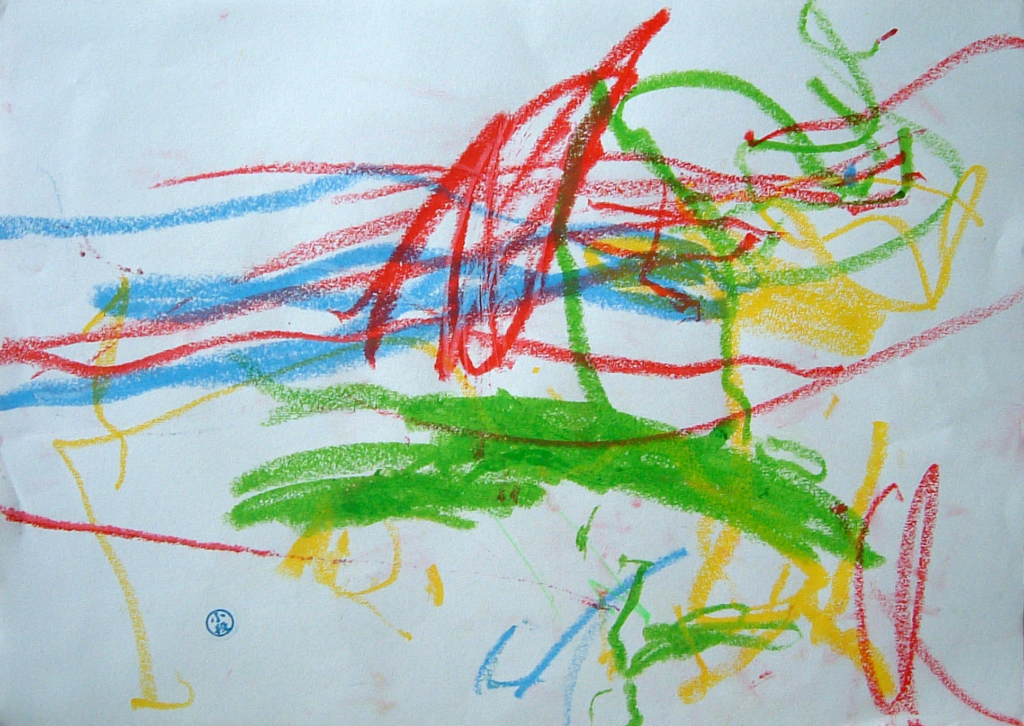 We want Scotland to be the best place in the world to grow up. A phrase often uttered by politicians and parroted by others when talking about an ambition for children being cared for by the state. It's a phrase that reminds me of that other meaningless phrase that once greeted visitors at Glasgow airport. Scotland, the best wee country in the world. When a mile down the road you would be confronted by the very real images of some of the worst structural poverty existent of any so-called 'advanced' economy. Both smack of exceptionalism and are far removed from the reality on the ground in a Scotland that is a long way from being either. Anyway, the fact of the matter is this. All children need certain things to thrive. After that, cultural norms, customs, religious beliefs, and other such factors will normally influence what a person deems as 'best' in any given society. Therefore, the best place in the world to grow up just can't exist. However, a good enough place for all children to live in most certainly can.
Best place in the world to grow up isn't the first such phrase to be used when talking about children. The Getting it right for every child policy is now 15 years old. Yet, the list of those we didn't get it right for during that time is long and includes unnecessary and avoidable deaths. These are our Bairns, another policy document published in 2008. Since then, the so-called corporate parent has collectively failed many of their bairns. So much so, that a review of the entire care system was deemed necessary. The list goes on and on. It all serves to remind that Scotland is often very good at coming up with ideas, but when it comes to the actual execution, making the jump from ambition to implementation, that chasm seems never to be fully bridged. That ambition gets lost in the dirty, muddy, reality of badly run systems, calculated political folly, and the class-riven setup that is British society. 
Why does this phrase stick in my throat any more than other such meaningless phrase? It's because it smacks of exceptionalism. It's loudly declaring that Scotland is going to lead the world in childcare and parents around the world will look to Scotland as a place they wish to bring their child up. Imagine, those billionaires will be sending their well-heeled offspring to a Scottish State School, because there would be no better place. Not likely is it. Because it's just hokum. Such is the distance from the actual reality of a Scotland riven with poverty and class division. A bit of humility and honesty is what is needed. Of course people want Scotland to be a great place in the world to grow up, just as we want the whole world to be a great place for both children and adults alike. It doesn't need saying. It's like asking someone with limited income if they want lifetime financial security. Duh. 
Why not just start with the simple ambition of getting it good enough? Because good enough, would be, well, good enough. Then and only then could you raise that ambition to something that sets you apart from other, less good places. Because that's what that phrase does, it takes the head into the clouds, far from the reality on the ground, where poverty is evident as soon as some children wake up in their substandard housing, eat a breakfast that might not give them what they need for the day ahead, wrap themselves in clothes that could be useless against the weather, head off and look around at the brutality of an area devoid of opportunities and full of glaring indications of where they are on the socio-economic ladder. Let's face it, even the grey, uniform architecture batters them with the facts of life. Compare that to the lives of those at the other end of the socio-economic scale. It demonstrates how meaningless that phrase is.
Don't believe me? Let's have a quick, wee look at two examples of where Scotland actually is in relation to being the best place in the world to grow up.
The 2020 European Drug report notes that the UK has the second highest drug deaths per million across Europe. We know Scotland will swallow up a disproportionate number of those deaths. Some of them will be teenagers. Some of them will have been 'looked after' by the State. Not much to crow about there. In fact, it is a crying shame and one that inaction on the political front is wholly responsible for (other places have significantly cut drug deaths with political action). The media too must take its share of the blame for the way people with dependency issues have been demonised and disrespected for so long. They all should hang their heads in shame and work tirelessly to change both the situation on the ground and the attitudes they have helped to shape in society. 
Let's also take a look at poverty (which can often cause the trauma that leads to drug use). The 2020 JRF report notes that around a million people in Scotland are in relative poverty. Also pointing out that interim reduction targets are likely to be missed. That's some proportion for a resource-rich, sought-out tourist destination with a relatively skilled workforce and a stable democracy. It is shameful that these targets will not be met. Whilst there are arguments for independence/more devolution etc. The reality is that much money, time, and effort has been wasted or badly invested. This is not the fault of those in poverty, but it does ensure that the likelihood of Scotland being the best place to grow up remains a distant dream. A recent drop in foodbank use has been accredited to the provision of a 10-pound child payment for low-income families. That shows just how easily some of that poverty could have been alleviated. Doubling the payment months ago would have done even more. Yet, the Government waited until their conference to 'reveal' they intend to do so. As I said, calculated politics that will see people continue to exist in unnecessary poverty. And anyway, 8,455 food parcels between April and September of this year is still a million miles from being the best place in the world for children to grow up.
It was 2012 that the Scottish Government asked parents and organisations; what would make Scotland the best place in the world to grow up?
Here we are, some 10 years later, with what? Improvements in some areas, stagnation in others, and even some backward steps taken. Added to that, we have the new National Care Service being touted for both adults and children, a consultation on Education reform, a covid response that has left a lot of questions to be answered in the upcoming investigation, and a Conservative Government that has hammered those who can least afford it for over a decade. All of which will mean (more) re-organisation and a continuation of the status quo for at least the next few years. Best place in the world? Most internet lists don't even have the UK in the top twenty. I mean, who are those tasked with managing the support for children in care? Answer -Social Workers. A recent Unison report noted that 90% felt that decisions were resource as opposed to needs-led. Doesn't give much confidence, does it? After all, meeting needs is the main aim of bringing up children. Why are politicians so bombastic in their outpourings? Why do organisations and the commentariat parrot such nonsense? They could call it out for what it is. Pie in the sky. But not just as an act of political point-scoring.
Now, I am no pessimist. I am not denigrating the 'motherland' or serving any political agenda other than that of my own social-democratic belief in a more equal society. I believe – as there always has been – that many, many people are doing fine work in trying to counter the impact of political failure across generations and political divides. I involve myself in some such work and see that progress is being made in a number of areas. It's just that it isn't enough, it isn't quick enough, and it may never be enough unless there is a major shift in the way in which the country is run. That – as the arguments go – could be independence, but it could as readily be a change in the UK Government to one that truly levels up instead of bastardising that concept as the current administration are doing and as David Cameron did with the concept of a 'big society' that served only to lay the path for a mammoth increase in foodbanks and a reliance on charity for those either in low-paid or out-of-work. However, does anyone believe Labour are the party to do that in its current setup? Me neither.
Many innovative ways to address poverty and trauma have appeared over the last few years. Some would be amazing initiatives to have in a more equal society. They would address the generational and structural hangover of a vastly unequal society. As things are, they are fighting against the tide, battling hard against the odds. Because the task is such, that these projects, with so much potential for a society that actually had leveled up, will never be able to change the politics of division as they relate to class, location, education, colour, gender etc.. Won't ever remedy the true causes of fuel poverty, dearth of opportunity, wage disparity, cruel social security system etc.. Can only hope to have a small influence on the environmental impact of poverty on the children of today and tomorrow. I ask that those responsible stop with this best place in the world nonsense. Everyone should drop that immediately and accept that it actually does no good to speak thus. Frankly – knowing the truth – I find it embarrassing. Sometimes, we need to bluntly speak the truth when we hear such things. So, from me, Best place in the world? my arse (with thanks to Jim Royle). The truth is, Scotland is nowhere near good enough for many of the children growing up today.