The Unthinkable World
It's Friday morning as I write and a guest on Good Morning Scotland is explaining that Boris Johnson is 'an electoral asset'. I think what he meant was that he is an electoral asset in England, but his lack of clarity and self-awareness was telling. As the furor about the Downing Street party reached a crescendo this week speculation mounted about Johnson's own future. The bad news for us – and the point Mo Hussein was making – was that it is Conservative MPs who will decide Johnson's future. Not us. With the Tories eighty seat majority it will be down to the Conservative's calculation of their leader being an electoral asset or not.
The Teflon PM may have met his comeuppance but I'm not convinced. I suspect he will ride it out and everyone will head off for their Pandemic Yule festivities exhausted and disheartened by their political leaders. The weird discussion about the Party That Never Happened was the multiple times it was confirmed that it had actually taken place culminating in the disclosure that Boris Johnson's own Director of Communications made a thank you speech and handed out awards at the Downing Street Christmas party on December 18 which is now the subject of an internal investigation. But Johnson's wiggle-room to avoid a terminal charge of misleading parliament maybe his repeated use of the phrase "I was informed that no rules had been broken". There may be more sacrificial lambs higher up the pecking order than Allegra Stratton and on they go.

The shambles staggers on with the impact not just on the Conservatives reputation, such as it is, but also a broken trust between wider society and the political class. Downing Street has repeatedly denied any rules were broken on its premises but according to a poll for Sky News only 9% of voters believe them; meanwhile, absolutely necessary public health measures are tarnished by association with the British government.
Whether you voted Yes or No in 2014 or Remain or Leave in 2016 you may be watching this regime's reign with some astonishment fear and anger.
I wonder what people who voted No in 2014 watching the debacle from No 10 actually think about all of this? Is this what you voted for? Is this what you imagined? Is this better than electing your own government?
Johnson's role in all of this is pivotal. Remember he was the 'unthinkable leader' as famously described by Blair McDougall in 2014 – it was simply scare-mongering by the Yes side to suggest a future scenario in which Boris Johnson could be the Prime Minister. Well folks we're off the map now. We are living in an Unthinkable World.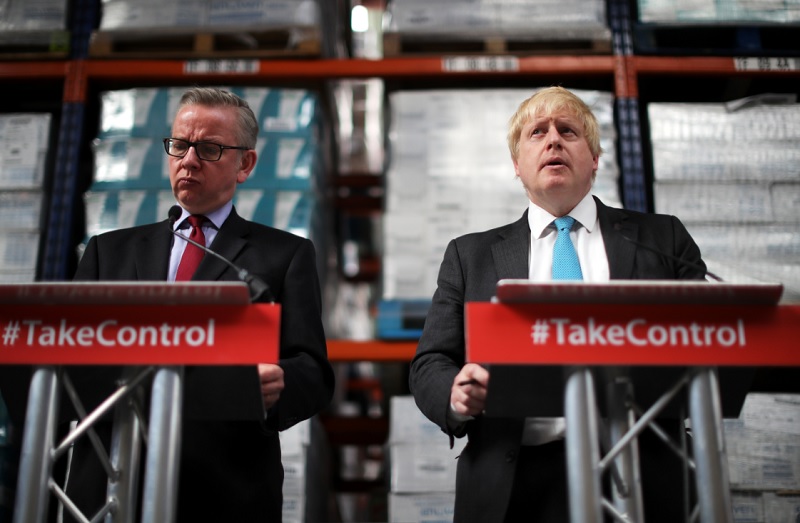 If Johnson survives this latest scandal (as I think he will) it may be useful for the independence movement. Here a wildly unpopular figure who is the epitome of England's political system riven with hierarchy and class interests but detected as an asset for the Tories. What could be better-recruiting sergeant for the Yes movement? But there's something really demoralizing about this sort of thinking. Surely people will 'move' when things get really really bad? But history tells us that's not how people behave. For many Unionist-minded people, there are simply no scenarios in which they would consider voting to live in a democracy. Many are so encased in a series of folk memories about what Britain is that reality cannot pierce them. Even if 'Britain' is drastically and radically changed into something unfamiliar and macabre that world-view, that folk-memory still protects many No voters from that uncomfortable truth. Many people have simply internalized some stories about Scotland that they won't shift; the too wee, too poor, too stupid story or the story of Scotland being somehow protected by a benevolent southern neighbor.
The stench of corruption that emanates from Westminster may be overwhelming and Johnson's louche and reckless sub-culture may have created a government that staggers permanently from crisis to crisis, but that isn't enough to entice people to vote against dependence. We can't base the case for independence on how terrible individual UK PMs are.
It's like we are standing on the deck of an obviously sinking ship with a large rescue vessel moored some way off. We cannot spend all of our energy shouting about the incompetence of the captain of the sinking ship and his crew, we need instead to be lowering the lifeboats and sailing to safety.
Somewhere somehow – from our disheveled exhausted selves we need to find some radical innovation, some clearer vision, and some navigation out to the new ship. We need to do so in the knowledge that the other ship is safe but is still in troubled waters; the seas it is sailing in are ones still dominated by the virus, economic uncertainty, and climate breakdown. The first act of 'getting to safety' is to acknowledge that life on the new boat won't be 'business as usual; it will be only the first act of a process of radical change. Admittedly it is difficult to see how this will be achieved by a political class in Scotland seemingly paralyzed by a tendency towards managerialism caution and inaction.
It is a mistake I think to imagine some post-covid world in which the stage is set for a safe and pristine referendum to take place. Instead, the Scottish government, the pro-independence parties, and the wider movement should see independence as part of a deeper 'recovery' program. 'Recovery' in this sense isn't contained to Covid-19 it should be seen to include repair from the economic damage of living under capital, restoration of a broken eco-system, and transformation of a nation buckled and distorted by the Union.
An example of this came up recently in footage of a panel event attended by These Islands' Sam Taylor who explained why the Union was essential for the decarbonization of the economy. The logic here was that Scotland's large renewable sector needed to sell its energy output to England. He said: "Scotland is blessed with enormous renewable resources but it's not blessed with a great many people…"

This was revealed on a number of levels, not just the way These Islands view the relationship between Scotland and England. Scotland is basically seen as a provider and England a recipient, but oddly it is Scotland who is in dire need in this relationship despite having the resource in question.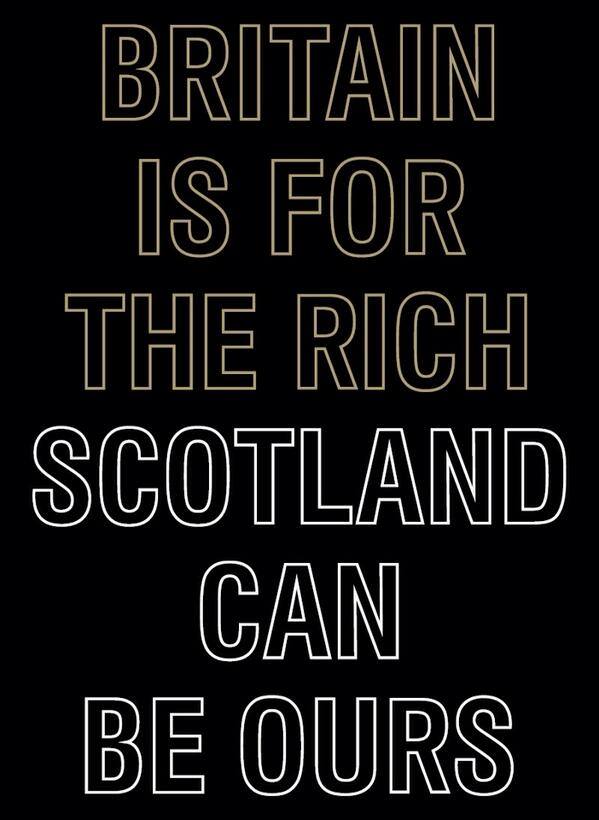 Historically it's interesting also. The Highlands of Scotland – depopulated by clearances in the past – and by a housing crisis fueled by second homes in the present – is we're told: "not blessed with a great many people". The function of this strangely depopulated and under-populated territory is simply to supply green energy for its southern neighbor. This extraordinary depiction of the benefits of the Union also mistakes energy production as a commodity rather than a public utility. In real-world climate terms viewing energy production as a product to be maxed out on the market is a disaster not a vision of the future.
This is just one example of how being trapped in the Union disfigures our understanding of how to manage Scotland's economy/ecology.
There may be some readers who bridle at this idea of loading 'independence' with the task of solving our other crisis. But that's not what's meant. The acutely reductive vision of independence (keep Trident, the Royals, NATO, and the pound) isn't fit for purpose anymore. It never was. We are way past the moment of 'don't frighten the horses' and 'just get it over the line.' Describing the reality of the landscape around us and the problems we face isn't 'loading' the independence movement with unachievable tasks it is giving it a much-needed shot of truth and honesty (and urgency).
The Unthinkable World is where we are and pretending we're not won't make that go away.

Help to support independent Scottish journalism by donating today.