ScotWind Offshore Auction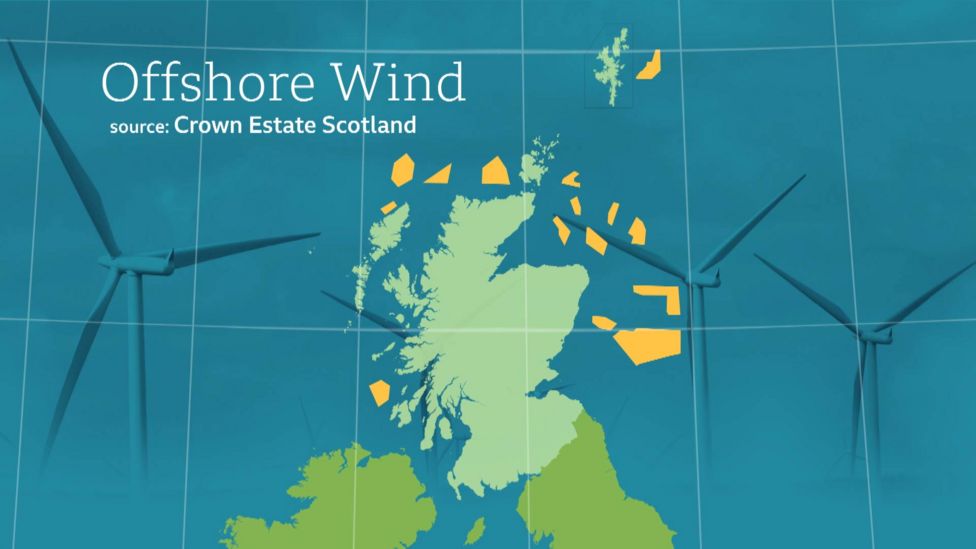 The ScotWind offshore auction has divided opinion across the Scottish left, green-left and wider independence movement exposing fissures of vision and understanding.
On the one hand is the feeling of a corporate sell-out – how did Shell and BP get their hands on our wind energy? The ongoing travesty that there is no National Public Energy utility, the impression that the figures while sounding impressive (£700 m) are a poor return and an under-sell, and suspicion about the role of the Crown Estate – on the other is the idea that is ScotWind represents a major change in how we generate our electricity and could lead to an estimated six million tonnes of carbon dioxide being prevented from entering our atmosphere annually (that's about an eighth of all Scotland's emissions for 2019).
The FM wrote: "Big day tomorrow – Crown Estates Scotland will confirm the outcome of the ScotWind auction. It holds massive opportunities for our renewable energy capacity and transition to net zero, and for our economy. This is a good background read… ('Will ScotWind auction deliver a renewables revolution?')"
Others disagree and see it as a missed opportunity to really change ownership and control. Jonathon Shafi writes: "In 2009 Vattenfall won Gold for green-washing by climate activists for "its mastery of spin on climate change, portraying itself as a climate champion while lobbying to continue business as usual." The Swedish energy giant has been awarded control of 798MW of Scottish wind power."
Environmenal researcher Magnus Jamieson has summed it up: "I think there's serious cause for optimism but also rightfully concern about missed opportunities. It's likely there might be some project attrition so we won't necessarily see the full 25GW realised but as a starting point that is an extraordinary amount of wind power being constructed on our doorstep. In an ideal world we would have more infrastructure for constructing the turbines themselves on our doorstep but the pressing need to build as much of everything as quickly as possible means the focus must be on getting the capacity built. There is still serious involvement from companies like SSE and SP who have substantial Scottish operations, but also a notable inward investment. Dropping 25GW of new capacity on the system is going to create a serious amount of operational challenges from a system perspective, but nothing we can't manage. It's an exciting time to be involved in the industry and there is still a lot of work to do to ensure Scottish communities actually benefit from this, not least because it remains a serious injustice that some of the most energy-rich land in Scotland is home to some of its most extreme fuel poverty- but we cannot let perfection be the enemy of good in the climate fight."
I think it's a complex situation – and I don't pretend to have enough knowledge to fully understand it.
But £700m doesn't seem a huge amount if it's only a one-off "wind-fall" to the public finances. The lack of a public energy utility just seems like a yawning gap in our plans. The presence of Big Oil in Big Wind seems like a historic mistake. The inability to tie-in procurement requirements and local economy supply-chain clauses seems another missed opportunity, though I understand these opportunities may arise in the future.
I never really understand the birds argument. Sorry.
A wider question is whether we understand energy as a public resource or a commodity for export sale.
This does feel like historical failure and business as usual rather than a "green revolution." But some of the reactions are being parsed through a spectrum of optimism/pragmatism and the play of other political agendas. Genuinely interested in peoples thoughts.
This is written to invite comment and understanding.

Help to support independent Scottish journalism by subscribing or donating today.