Understanding the Scotland of Sunset Song
In 2016 the BBC conducted a public vote to find 'Scotland's favourite Scottish book'. Top of the list was Sunset Song by Lewis Grassic Gibbon [Iain Banks's black comedy The Wasp Factory came second, followed by Alasdair Gray's Lanark – Ed]. It is the first part of Gibbon's trilogy A Scots Quair first published in 1932; set in the Mearns on the eve of the First World War yet clearly it has a profound influence ninety years on.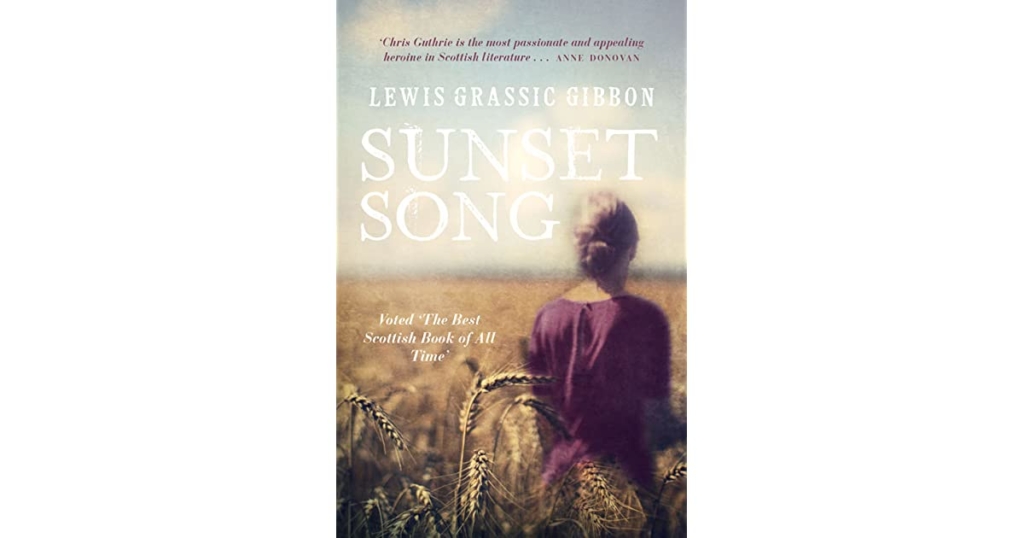 This is the book I would have voted for as I had fallen in love with it at university when studying it as a set text. The book's language is mesmerising. Indeed 'the speak' of Kinraddie is unforgettable not just because it's a novel literary device but because it echoes Scottish speech. Gibbon's description of 'the land' is also memorable as is his portrayal of the devastating effects of war and mechanisation on a Scottish agricultural community. 
However, a dark shadow was cast on my feelings about the novel in 2015 when I watched Terence Davies's film version. I was so shocked at its inherent brutality that I still felt shaken days later. More importantly the film version did not correspond with my memories of the novel.
After a few weeks I reread it. I was stunned. Sunset Song is much more like Davies's version than the romantic one I held in my head or advanced by admiring readers like First Minister, Nicola Sturgeon, who championed the novel in that BBC poll. 
Behind the warm glow
The dramatic tension in the first part of the story comes from the authoritarian character of Chris Guthrie's father. Such figures abound in Scottish literature (The House with the Green Shutters, The Weir of Hermiston, Gillespie) but John Guthrie is a particularly brutal specimen. For example, when Chris's mother is screaming in labour, the two younger boys start crying.  Chris tells us: 'father went up and skelped them right sore, they'd something to cry for then but they didn't dare.' Her father also strikes her older brother Will harshly on the face for using the word 'Jehovah'. And in one of the most grueling scenes in the book her father's displeasure with Will leads him to order his son out to the barn. Chris says 'Father, you can't.' He replies: 
Be quiet, quean, else I'll take you as well. And up to the barn he went with Will and took down his breeks, nearly seventeen though he was, and leathered him till the weals stood blue across his haunches; and that night Will could hardly sleep for the pain of it, sobbing into his pillow …
John Guthrie didn't just hit his children; he also struck men 'in cold anger, in cold blood'. He was particularly cruel to his wife. A major conflict between husband and wife concerns sex and offspring. He wants intercourse but when his wife tells him that four of a family is 'fine … he thundered at her, that way he had Fine? We'll have what God in his mercy may send to us, woman. See you to that.' Shortly thereafter, following another terrible labour, she gives birth to twins. When she discovers that she is pregnant again she kills herself and her two babies. 
Chris subsequently marries Ewan, a local crofting lad. Gibbon's description of their wedding is lyrical as is his account of the first few years of their marriage. Indeed, his portrayal of the young couple, deeply in love, working the land and raising their young son together is one of the most romantic evocations I've ever read. 
But Ewan is an angry young man with a quick temper and even before enlisting to fight he hits Chris. But it's the army that brutalises him. Before leaving for the front he returns to the farm and his behaviour is cruel. Not only is he drunk but he verbally, sexually and physically abuses Chris. He is later shot for desertion and never returns. Chris learns that he regretted what he had done on leave and she forgives him just as she had forgiven her father. 
It is not just cruelty at home that Chris has to contend with – physical and mental cruelty are rife within the community. Indeed, Gibbon writes playfully about Kinraddie being 'in the lee of a house with green shutters'. We know from 'the speak' of Kinraddie that folk are continually gossipy and nasty. And they're always belting one another or giving their offspring 'a bit skelp'. Even one of the positive characters, Chae, would 'leather the horses till folk spoke of sending for the Cruelty'. Nonetheless Gibbon avoids the bleak community caricature reflected in The House with the Green Shutters as there are some benign characters. What's more, Gibbon's writing, particularly on the landscape and the changing of the seasons, is not just tender but sublime. 
Backstory
The cruel aspects of Gibbon's story flow in part from his diffusionist philosophy which blames agriculture for society's woes. He also detested religion and thought Calvinism responsible for the Scots' unnatural attitude towards sexuality and the human body. But Leslie Mitchell, Gibbon's real name, had his own personal reasons to feel alienated from his family and culture and to consider it brutal.  
Leslie grew up in rural Aberdeenshire and was a profoundly unhappy child. He begins a semi-autobiographical novel, The 13th Discipline, with the story of how, as a five-year-old child, a boy sets off from home with the express desire 'to commit suicide'.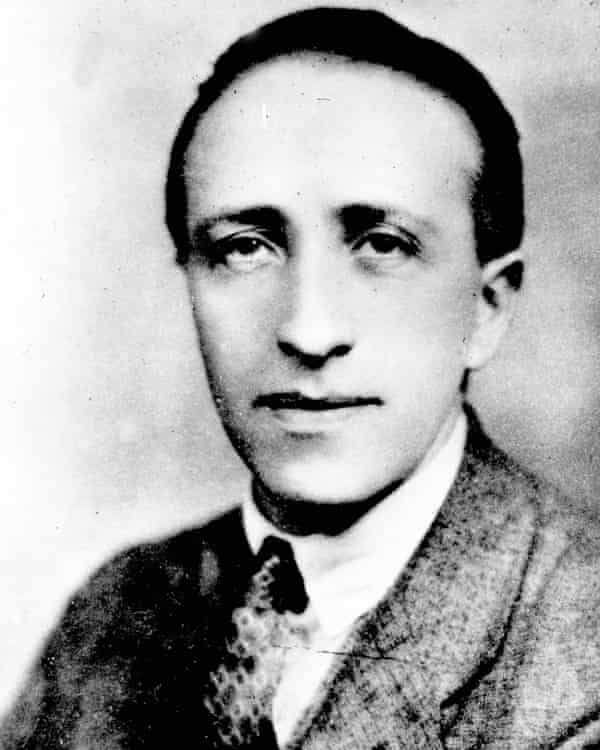 Thirteen years later, aged eighteen, Mitchell did attempt suicide. This time because he was disgraced at work and sacked. He suffered from a nervous breakdown and returned home. His parents were angry and unsympathetic but there was nothing new in this – it was the story of his childhood. 
Mitchell's father was rough with his son and routinely put him down. According to Mitchell's biographer, Ian Munro, his mother was also a problem for him: 'Always quick to say what was in her mind, she had a tongue that could be wicked, cutting, and even venomous, and when angry had little control over it.' 
His mother's alacrity in expressing her thoughts, no matter how negative, was evident when Leslie Mitchell returned home from England after the publication of Sunset Song. It was receiving glowing reviews not just in the UK but internationally. Nonetheless his mother asked him 'what did you want to write that muck for?' and then went on to say, 'I'm ashamed of you' and to tell him that his father was 'fair affronted'. The emotional distance between Mitchell and his parents was part of the reason he chose to live in the South of England. Ironically, he wrote Sunset Song in Welwyn Garden City, a London suburb. 
Like many children who grow up emotionally neglected Leslie Mitchell became addicted – not to alcohol but to work. His output – 17 full length books in six years –illustrates he was indeed a driven man. He developed gastritis and ordered to rest, adhered to a strict diet and stop smoking heavily. But he was quickly back at work and stressed by his workload. He died several weeks later of peritonitis, a week before his 34th birthday – a tragedy not just for his family but for Scotland. 
Mitchell, like his protagonist Chris, was a complex character. His beautiful essay 'The Land' shows how he simultaneously loved and hated his peasant background. He wrote that once he 'had a very bitter detestation for all this life of the land and the folk upon it' but as an émigré he was now filled with longing and nostalgia. This ambivalence lets us read different things into Sunset Song. 
A telling blind spot
From discussions with numerous people about the novel I know I was not alone in ignoring, or forgetting, the cruelty inherent in Chris's domestic life or the abuse commonplace in the wider community. Is this because it's so familiar to us personally that it's unremarkable? Is it because we are so used to reading Scottish stories where the protagonist has to thole an authoritarian father or deal with brutality, family dysfunction and emotional neglect that we hardly notice it? Both are true for me and for many other Scots. 
What I find striking is that even when critics acknowledge that Scottish writers excel in producing novels with dysfunctional, often brutal relationships, their dominant explanation is political: Scots are split between being Scottish and British so they have damaged identities and problems with 'voice'; they live in the shadow of a more powerful neighbour so often feel inferior, alienated or powerless.
Of course, there is some truth in this perspective but it systematically ignores what's happening at the individual and family level. This exclusively political analysis obliterates any understanding of hugely important personal areas of life, including our experiences as children.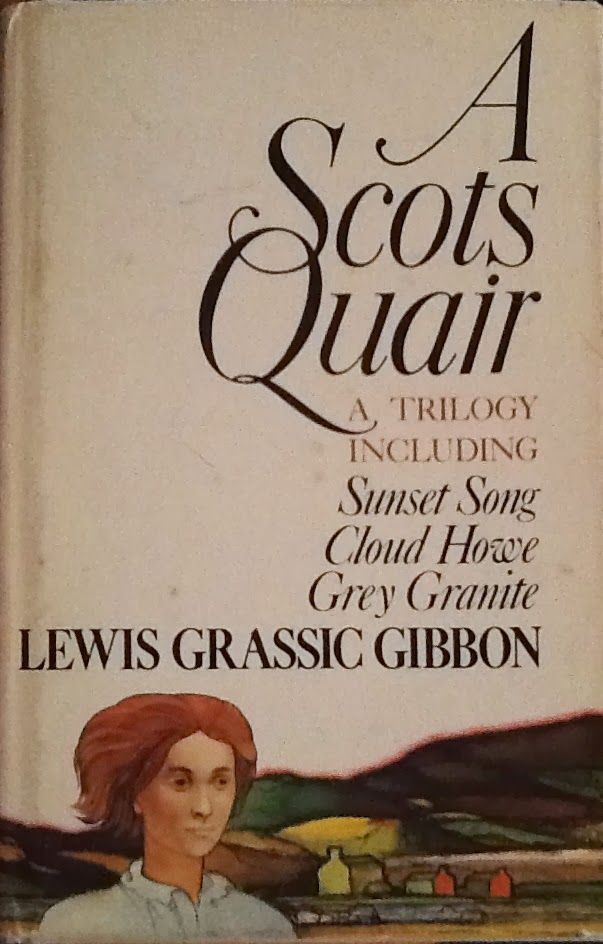 Outsiders' perceptions can help jolt us out of cultural blindness. In 1989 the German academic Peter Zenzinger published an essay on contemporary Scottish fiction which is telling. He notes that disenchantment with life is commonplace in the literature of all industrialised countries but that 'the extreme bitterness with which it is uttered in Scottish writing is remarkable.' 
Zenzinger thinks this has to do with a host of factors but he singles out our 'Calvinist heritage' with its 'negative attitude towards sexuality' claiming it 'has crippled the Scots emotionally' and goes on to state: 'The inability to love is … the primary curse of Scottish life.'
Leslie Mitchell recognised this fact about his native country in the early 1930s. Ninety years on so many Scots still find it difficult to face up to these insights in our favourite novel, Sunset Song.