Leading the World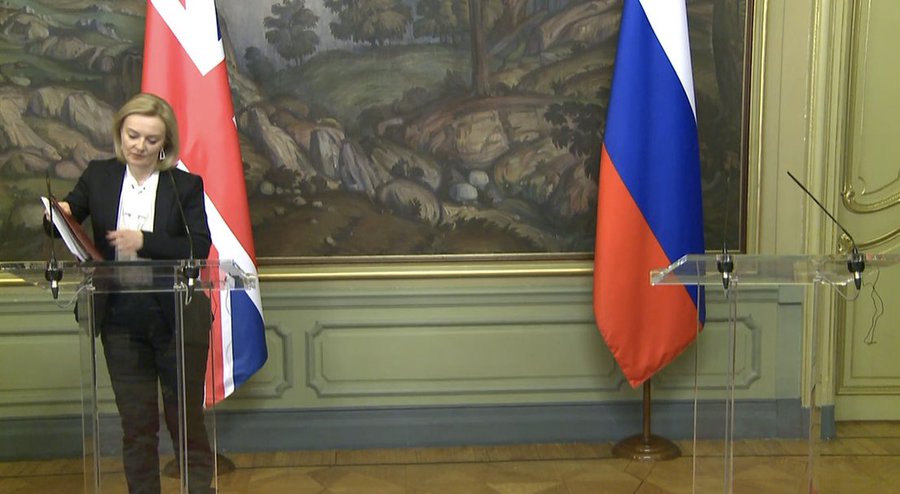 You can listen to audio of this article here:
Self-doubt, like guilt, are useful emotions. They can be crippling but like everything in moderation they can be essential correctives too: 'Can I do this?' 'Should I do this?' 'Should I have done that?' Sadly Liz Truss seemed to have not a shred of self-doubt not a moment of Imposter-Syndrome as she arrived in Moscow representing us, however improbably, as Foreign Secretary.
While the Cabinet is riddled with truly ghastly bastards, awful sick people, none of them exude the sort of wanton uselessness of Truss who arrived into a scene of international crisis-diplomacy looking like a child waiting for someone to collect her from Lost and Found. She was completely unprepared, had no message, her tone and body-language were pitiful and she talked over the translators before blundering in basic Russian geography. Sergey Lavrov left her at the podium like a jilted bride. There is the possibility that this was an expensive joke but Truss's botched trip certainly made things worse in a situation of very high stakes. Ben Wallace was sent the next day to try and fix her mess.
Unfettered Destiny
The reality of Britain's post-Brexit standing, alone in Europe is beginning to become clear. This Conservative collection of misfits and charlatans are filled with hubris and self-deceit, but on the world stage they are exposed as never before. They talk tough but look pathetic.  Jacob Rees-Mogg used his first day on the job as new 'Minister for Brexit Opportunities'  to delegate his entire role to The Sun readership asking them to crowdsource benefits of Brexit.
Apparently years after the historic victory, he has to ask Sun readers what the actual benefits are.
Improbably Rees-Mogg explains: "Before Brexit, many of my constituents would write to me to complain about regulations that burdened them daily. From farmers to electricians, on so many issues I had to tell them that even as an MP I could not help to solve their problems, as these rules were set by the EU, not the British Parliament."
Examples are thin on the ground, you just have to imagine Mogg's postbag bulging with letters from irate sparkies.
Now in full flow of undiluted gibberish Mogg continues: "Just as the Government is combing through our statute books and regulations to get rid of obsolete EU laws, it is also squeezing efficiency out of the British state, making public services more responsive to modern needs and breaking the government out of its Whitehall ivory towers with a relocation programme."
I thought the terrible EU laws were the source of much anger? Why do they have to comb through the statute books to find them?
In the final paragraphs of the Super Soar-Away Sun Sermon Mogg explains: "I implore you all to write to me with the regulations you want abolished — those which make life harder for small businesses, which shut out competition, or simply increase the cost of operating. Through thousands of small changes, we can enact real economic change — which means The Sun's readers will feel a real Brexit bonus in their pockets and in their lives  every day."
Deregulate yersels, innit?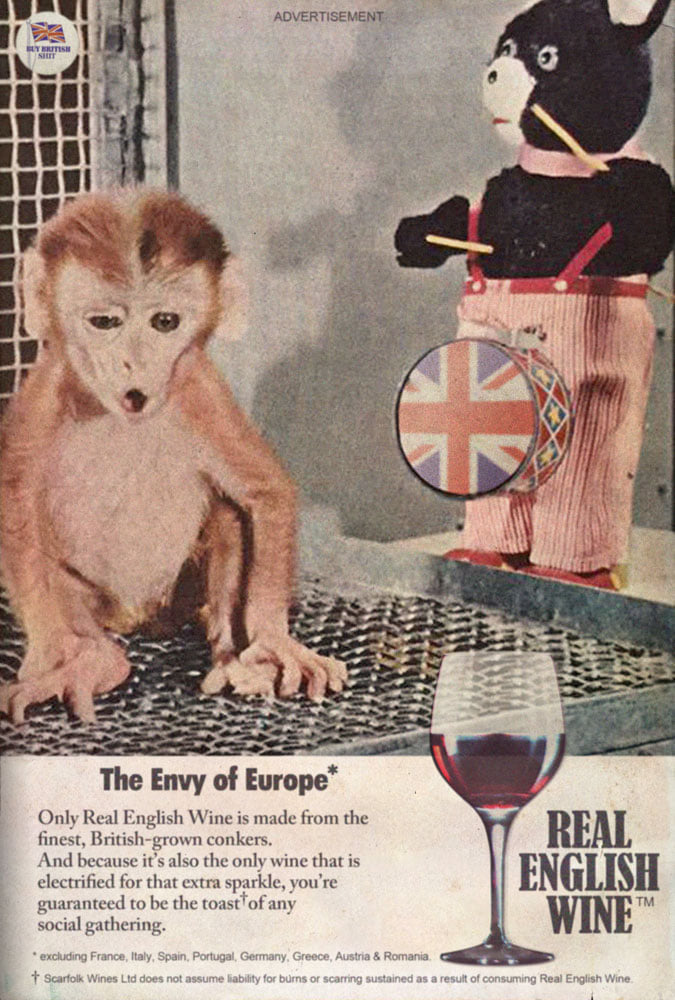 Premature Success
The scenes from Moscow, where a Minister so out of her depth it wasn't funny jar harshly with the triumphalist Tory rhetoric. When the Prime Minister announced the Brexit deal in December 2020, he said: "We have taken back control of laws and our destiny. We have taken back control of every jot and tittle of our regulation in a way that is complete and unfettered destiny."
The Conservatives are captured by their own self-isolation, supreme exceptionalism and, frankly Russian cash.
Now, desperate to move on and looking more and more likely to survive his partygate debacle, Boris Johnson is returning to the familiar ground of covid populism declaring with great bravado that he aimed to abolish all Covid regulations, including the requirement to isolate after testing positive, in England from 24 February. This includes testing people entering the country and counting the numbers of people infected.
Epidemiologist and public health experts around the world expressed a mixture of scepticism and confusion about England's move.
"These are political choices, not scientific ones," said Roberto Burioni, a professor of microbiology and virology at Vita-Salute San Raffaele University in Milan.
Closer to home our own experts were less sanguine.  Prof Devi Sridhar – the Professor & Chair of Global Public Health, at Edinburgh University Medical School said what many were thinking as Johnson announced the relinquishment of basically all public health guidelines: "It's too early to be lifting the self isolation rules… when we still have over 200 deaths a day to Covid… this is clearly been done to distract from the problems Boris Johnson is facing over breaking lockdown rules.."
Sridhar told Channel 4 News that ending Covid self-isolation laws is "declaring premature success".
But "premature success" is Johnson's regime all over. Grandiose and reckless rhetoric while revelling in a bizarre exceptionalism is the current Tory creed. England is the best, the greatest, the first, the only. In ever decreasing circles, the less this is actually true the more it HAS to be true. The gap between the harsh reality – England/Britain as a peripheral lower-league power sustained by its nuclear status but greatly diminished and isolated – and it's willy-waving rhetoric of Imperial Greatness is huge. To sustain this requires massive self-deception.
As Fintan O'Toole outlines this starts from some basic untruths. Take for example the idea that it was the wily/maverick Dominic Cummings who coined the phrase 'take back control'. This is the fiction portrayed in James Graham's hit television film, Brexit: The uncivil war (2019). But as O'Toole points out, this is complete nonsense.
O'Toole writes in the London Review of Books ('British nationalism, neo-fascism and Nigel Farage'): "As Michael Crick reminds us in his absorbing, richly detailed biography of Nigel Farage, One Party After Another, the leader of the United Kingdom Independence Party (UKIP) had been using the slogan since at least 2010, when his campaign brochure for the General Election urged: "Let's Take Back Control". At least six years before the Brexit referendum, Farage had fused for prospective voters hostility to immigrants with antipathy to the European Union: "We must take back control of our borders from the EU". In 2014, when he debated with the then leader of the Liberal Democrats Nick Clegg during the elections for the European Parliament, his harangue followed the same crescendo: "Let's take back control of our country. Let's control our borders and have a proper immigration policy".
This truth – that England's latest emission of sado-populism springs not from some clever libertarian maverick wild-card, but some 'Pound Shop Enoch Powell' is an unsettling reality. As all restrictions are lifted in England lets hope that we live in a world where nothing is connected, where variants are impossible and where international travel is unlikely to have any consequence at all. This is after all is our unfettered destiny.

Help to support independent Scottish journalism by subscribing or donating today.