The Super Landlords of Disneyland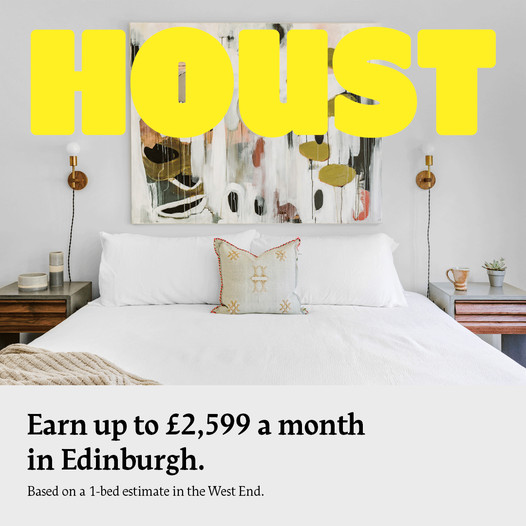 As your social media feeds drown with Houst adverts, the Evening News led this week with a story by Jolene Campbell revealing that nearly a tenth of private rented properties in Edinburgh are owned by just 15 "super landlords" ('New figures reveal tenth of private flats in Edinburgh owned by 'super landlords' amid growing fears about soaring rents').
The report – the result of a FOI – exposed what Bella has long been arguing, that the Short-Term Lets (STL) sector – and in particular Air BnB – has destroyed communities and exacerbated an already terminal housing crisis.
The Evening News revealed that just fifteen registered landlords own around 5,300 private rented properties across Edinburgh. One landlord owns 1,010 properties while over a dozen others own more than a hundred properties each, according to a Freedom of Request (FOI).
While the article caused consternation much of it was of the "How could this have happened?!" variety there was scant awareness that this was a policy and a strategy that has been encouraged for years. The Scottish Government's economic strategy is heavily weighted to growing tourism. In their tourism strategy, drawn up in conjunction with 'industry partners', 'Scotland Outlook 2030: Responsible tourism for a sustainable future' details plans further growth. Tourism is viewed as an ever giving 'cash cow': "In 2018, spending by overnight tourists and day visitors in Scotland was around £10.4 billion. This generated around £12 billion of economic activity in the wider Scottish economy and contributed around £7 billion to Scottish GDP".
Edinburgh, is central to these growth plans, given its the country's key 'visitor attraction'. Both the Festival and Fringe have long acted as a tourism draw. Perhaps no surprise then that the Fringe boasts Airbnb as an 'official partner', and the city-plan focuses on enabling further tourist growth.
The housing crisis the Evening News reports isn't some mistake, some accident, it's the logical consequence of that policy, it's the plan. The "Super Landlords" aren't an aberration they're a class.
This is not a regulatory failure rather it's an ideological triumph.
Definition: Rentier capitalism is a term currently used to describe the belief in economic practices of monopolization of access to any kind of property (physical, financial, intellectual, etc.) and gaining significant amounts of profit without contribution to society.
But as Brett Christophers, professor in the department of social and economic geography at Sweden's Uppsala University, puts it:
"The main problems with rentier capitalism are twofold. First, rentiers are inclined to sit on and sweat their income-generating assets, rather than innovate; it is a recipe for economic stagnation. And second, because incomes accrue disproportionately to the asset-owning elite, it is an engine for growing inequalities of both income and wealth. You only have to look at the London housing market to see that process in action.
Rentier capitalism is not unique to contemporary Britain. It exists, and has existed, much more widely, geographically and historically. But, courtesy of policies that have been almost unimaginably rentier-friendly since the 1970s, the UK is rentier capitalism's apotheosis, where its prototypical ills – vast inequalities combined with entrenched stagnation – are on full display."
We know this is a deliberate policy because they told us.
Gordon Robertson, chair of Marketing Edinburgh, elected by nobody, has called for the "Disneyfication of Edinburgh" a process which is well under way.
Robertson says: "Having been in Disney this year with my family, I'm not so sure Disneyfication is a bad thing? At least they've invested in their sites, they have a plan, it provides thousands of jobs, their well-trained staff provide a fantastic experience and they're extremely profitable which is used to invest back into the product."
Adam McVey, Leader, City of Edinburgh Council spells it out for you across the scenes of a destroyed public space:
"Nostalgia doesn't create good policy. Nostalgia dragging you back to a year that is gone and a place and time that is gone doesn't give you a good way of looking to the future. The only thing that gives you a good way of looking to the future is looking at what you want to achieve and taking meaningful action on how to get there." 
The capital's housing crisis is a lucrative one. It springs from an entire city-wide strategy which is designing a city for people who don't actually live there. The Airbnb publicity mantra "Live like a local", thus rings hollow when there are now in many places no locals.
One of the central concerns against over-tourism is the knock-on effect on the physical infrastructure of the city – from the planning obsession with high-end hotels – to the infestation of Airbnb that means that people who already own a house buy a second, or third property solely to rent it out. Whole stairways that used to support mixed communities now find that they have become an unregulated hotel block courtesy of Airbnb – resulting in a permanent turnover of party tourists with no commitment to, or interest in those living around them. It's not their fault, but the unregulated short-termism of this phenomenon blights and changes whole neighbourhoods. It's telling that in the data visualisation of Airbnb below (click to enlarge) the only blank areas you can make out – are the remaining public spaces – the Meadows, Princes Street Gardens and the Castle.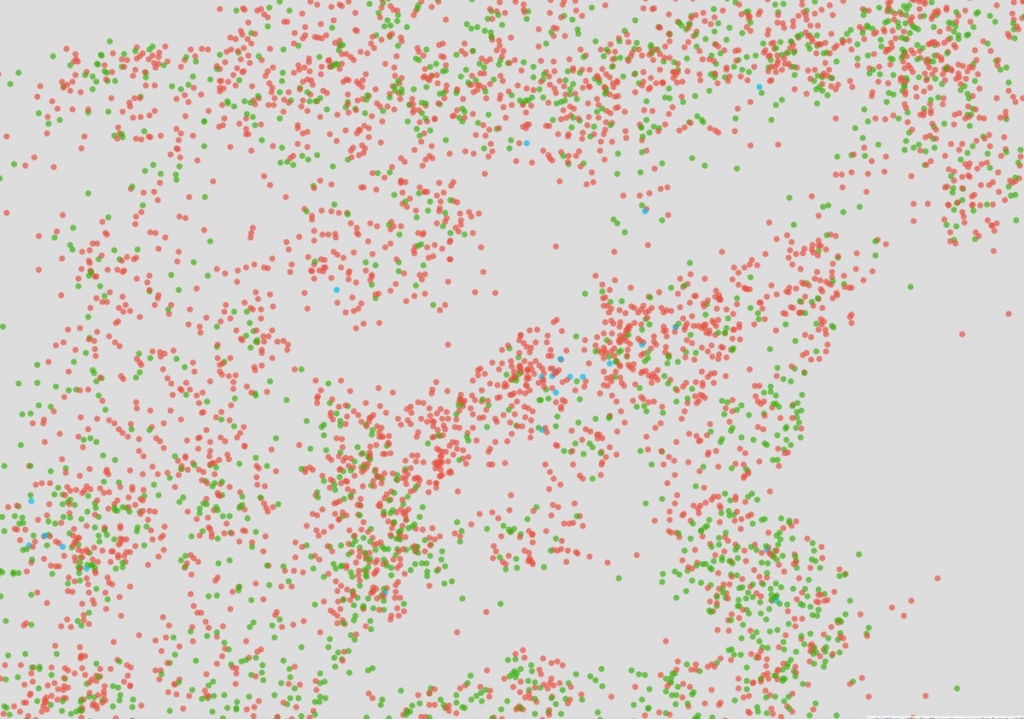 When you pare it all back you realise that the council has basically sacrificed 'housing' to allow fifteen people to engorge themselves in grotesque profit.
If you do a very basic 'back of the envelop' calculation each of these 15 landlords , if we assume an even split, owns 353.3 houses. With the current average house price in Edinburgh standing at about £293, 406, then each of these holdings average to just under £157 million."
Edinburgh five years ago was well aware of what was coming given the Airbnb issues reported in Amsterdam, Barcelona, Berlin and Paris. But rather than trying to set in place provisions to limit its impact, both the city and government welcomed it with open arms. Now Edinburgh is riddled with such a clandestine network of housing scams and businesses feeding off the massive STL industry it's difficult to see any change to this disastrous policy. Scottish Government regulation has arrived very late in the day, perhaps explained by their overriding ambition to further feed of the 'cash cow' that is tourism. The notion of retrospective action against such landlord interests now seems fanciful.
The emergent housing system is now destroying the entire city, but then housing is merely representative of the grotesque levels of inequality that have been allowed to grow in our society. But housing does play a key role here given it's position as a store of untaxed wealth.