Idiot Optimism – From The Province Of The Cat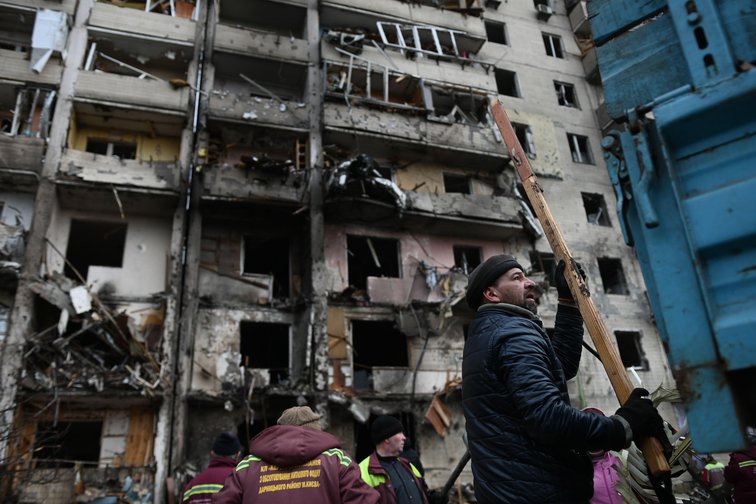 The chaotic world has just got more chaotic. Russia has invaded Ukraine and everything else loses the veneer of importance. The thing that was vital to do, the thing that was vital to say – they fall away like the hill burns over the cliffs of Dunnet Head. Everything becomes confused. Everything becomes clear. The modern political dilemma emerges from the mirk of circumstance and strife – constitutional and political rights versus or in exchange for social and economic rights. Increasingly, throughout Western and emerging democracies, that seems to be the choice on offer. It may appear an unacceptable and a false dichotomy to many on the Scottish left but, as every day passes, and especially now that we are emerging from a pandemic and have a full blown war in Ukraine, that is what the Tory government are offering the Scottish people. The independenistas will spit at such a choice. The Unionists will jump at it. Beneath the platitudes, waffle disinformation and the romantic nostalgia for the status quo that is the extent of the Conservative vision of our future. You can have a referendum on independence but you can't have a pension or a currency.
In other words what the Tories are offering the Scottish people is absolutely nothing. Nothing real. It will need a lot more than platitudes and false dichotomies to maintain their cherished status quo of the Union. In Scotland we are currently seeing our democracy thwarted by the intransigence of the British State and the UK economy taking a major hit due to Brexit and the cost of living rising, with the price of basics soaring. The Tories know this cannot go on but they will do nothing about it. Their fears and paranoia have rendered them silent, impotent, alienated. The confident promises, the hard and fast assurances given by Better Together in 2014 have all fallen by the wayside and perished in the snow of reality. No matter, the Unionists keep repeating them. Maybe the current crop of English Tories at the helm of the ship of state suffer from phantasmagorical delusions? Or maybe they actually have a cunning plan to deal with Scotland? Or is it that they are marching like a squabbling mob behind their Prime Minister, Boris Johnson, straight into a dark abyss?
There seems to be no Hobbesian imperative in play; that we need government to control the behaviour of men in order to progress and that the rule of law has more power than the individual. Instead what we witness is what Hobbes called "a war of all on all", where rampant self-interest leads to impoverishing greed & the spreading implementation of what most surely will destroy us all: corruption and cynicism.
The Russian invasion of Ukraine has shot the price of a barrel of oil to over $100.00 for the first time since 2014 and yet, according to Dr Cyril Widdershoven, a long-time observer of the global energy market, writing on OilPrice.com (28.2.22), things are not looking so bright:
"The OPEC+ cooperation is facing a possible breakdown following Russia's military invasion of Ukraine. Russia's aggressive military moves towards Ukraine will have a negative impact on the oil market cooperation between OPEC and Russian-led non-OPEC members. The success formula of Riyadh-Moscow-Abu Dhabi is in serious trouble as Western powers will be putting Saudi Arabia, Abu Dhabi, and others, under severe pressure to break up their strategic cooperation with Moscow."
War is a racket and greed by another name. The British and Americans have conspired since 1990 in the Eastern expansion of NATO. Putin, on the other hand, has been planning this black adventure since 2013, so it is no real surprise that he has commanded his army to invade: the shock is in the event and the horror will be in the inevitable human cost.
Predictably Westminster will use the invasion of Ukraine to pontificate on the rights of independent nations to retain their sovereignty and also on the rights of populations to be free to democratically choose the governments they desire. The Tories will simultaneously use the violent crisis in Ukraine as a reason for blocking a referendum on Scottish independence and will blush no shade of irony as they do so. For the Tories, like Putin, power is not to be shared. It has to be won and preserved at all costs – by force if necessary. In 7th century Baghdad the Imam Ali Bin Ali Taleb wrote,
"If God were to humiliate a human being, He would deny them knowledge."
I am not generally certain about anything but one thing is certain: the real knowledge of what is going on in Ukraine right now will be denied to us. We will be told and shown what it is deemed by the authorities as acceptable for us to be told and shown. I will admit I was very wrong about Ukraine. I was convinced that Putin would not invade. It seemed to me, despite the media almost willing him on, that he had achieved what he wanted by just parking his tanks at the Eastern border, despite that fact that this in itself was terrifying. Now that he has invaded Putin terrifies me even more. Why should I not be terrified when the reality is, as Taras Bilous, the Ukrainian writer, reminded us all here on Bella on the 26.2.22, that "Russia, (is) a state that owns the world's second-largest nuclear arsenal."?
Citizen journalists with mobile phones daily risk life and limb to bring us images and snatches of Ukraine under invasion and so far it has been both a revelatory and confusing mosaic. Somewhere amongst it all is the truth. In a catastrophe we cannot afford to be humiliated. Whatever I believed or did not believe about Ukraine matters little. My idiot-optimism is a liberal failing. Not quite, I would hope, the 'anti-imperialism of idiots', as Taras Bilous put it. But whatever it is the faint hope of conflict resolution has just gone up in flames. That is also part of this hard reality. Madmen stalk the Earth in search of quarrel.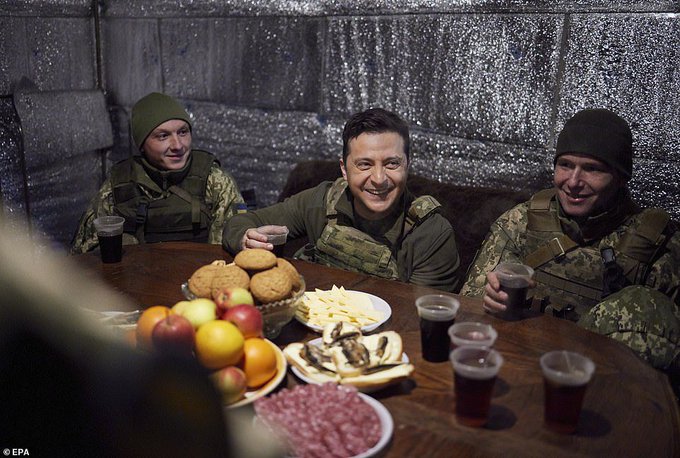 Thomas Hobbes, the English philosopher (1588 – 1679) and the author of "Leviathan", identifies three sources of what he called "Quarrel", or why humankind is nasty and brutal; why we are never satisfied; how our ego makes it unable for us to accept anything easily; why we fight against our peers and why we always want to have the last word. They are Competition, Diffidence and Glory. These three sources are the catalyst of waging a war.
Competition, Hobbes concludes, arises because through education and over time mankind challenges government and when government cannot structure good laws then we have the sources of quarrel, which leads to competition. Competition "makes men invade countries and use violence to make themselves masters of other men's chattels, land and wives."
Diffidence, as termed by Hobbes, makes people want to defend their position, sometimes for trivial reasons – for words, a reflection or opinion in their social life. I am right and you are wrong. I must have the upper hand.
Glory makes men fight to gain reputation through fair and foul means. People want to be on the winning side and not on the losing side. Putin, like every aggressor, seeks glory.
According to Hobbes, "Because the nature of man is such that he is inhibited by these principal causes of quarrel (competition, diffidence, glory), he will seek at all times to manifest himself by trying to attain supremacy over another and that condition is called War, that is a war of every man against every man. For war consists not only of battle or the act of fighting but it is the clash between the inner nature of man: to engage in a war with himself because he cannot achieve something and others are progressing and flourishing and achieving a higher position."
On the Thursday morning after Putin's tanks crossed the border into Ukraine I was rehearsing a new play with some young Scottish actors in a community hall in the Highlands. I told them that in light of the momentous events on-going in Ukraine that what we were engaged in might appear to some people to be irrelevant, obscure and self-indulgent. In reality nothing could be further from the truth and that in Ukraine, right now, people would be looking to their dreamers, their poets, playwrights, actors and theatre makers to give them inspiration, hope and psychological and cultural reassurance. I asked them to remember that in every society the theatre is the last place where we are truly free to express ourselves and are able to speak the truth to those who would oppress us. By making a new play we were participating in a collective and optimistic act of creativity which releases the positivity of the human imagination back into the society which gave birth to it. That by pursuing our art and honing our craft and bringing it to an audience we were saying we believe that life is good and beautiful and that peace is the natural state of humanity. That we must remember that what we do not does not relegate us to the periphery of human affairs, but places us firmly at its centre, so that we have a responsibility to our art that is the sister to the responsibility we have to our freedom and to the freedom of everyone in the world. The origin of art is in conflict but its resolution is in harmony. The theatre is a narrative performed in public before an audience who desire to know the truth behind the story.
The full story of the Russian invasion of Ukraine has yet to be revealed. The longer we observe it the further is its outreach. Every war in the 21st century is a world war. The Russia owned tanker, the NS Champion, was due to on-load crude-oil at Flotta in Orkney later this last week of February, despite growing local anger. The Orkney Islands Council had said it was powerless to prevent the tanker accessing Flotta. However, UK Transport Secretary Grant Shapps decided that UK ports should refuse access to Russian boats. The Orkney Island Council then said the arrival had been cancelled. The UK's attitude to Ukrainian refugees is not so clear cut, falling just short of hostile.
But the masculine world of real politics is not really interested in humanity but uses the rising and falling fortunes of finance and the security or insecurity of materials to gage the health of society, whether at peace or war. This mania to hold onto loot is at the root of Hobbesian "competition".
Peter Beaumont, who is the foreign affairs editor of The Observer, chronicled as much last week when he wrote,
"As Moscow's economy appears to be going into meltdown, all European airspace is closed to Russian airlines, sanctions are proliferating, and Russian oligarchs are moving their superyachts out the harm's way, it's worth recalling a key theory of how authoritarian leaders hold on to power. This theory – known as "coup-proofing" – was popularised by Edward Luttwak in his book Coup D'Etat: A Practical Handbook. The essence of Luttwak's argument is that non-democratic leaders require other tools than simply coercion to coup-proof their regimes. Crucially that includes securing broader support among financial, political and security elites by sharing the spoils and prestige. In the Russian context it's always been clear that there are enormous financial benefits to supporting Putin for a small circle. But the benefits that a lot of other individuals lower down the food chain have enjoyed are now seriously under threat." The Guardian 28.2.22.
Is Londongrad and its cash laundromat under threat, at last? It could be that the democratic future of everyone in Europe is under threat, let alone my own idiotic optimism, if Putin is allowed to drive his tanks deep int the heart of Ukraine. That there is no government in Edinburgh that has the power to protect our native democracy is a local but none the less a profound political tragedy. Never has there been a time when the Scots have needed our independence more. I cannot hear my country speak. All I hear are foreign voices speaking on my behalf, but they do not represent me.
But all conflicts and crises pass, no matter their cost in blood and their material and psychological damage. For some reason, perhaps because I am both terrified and hopeful, emotionally drained yet determined to live, the words of the crazy, brilliant poem, "Rommel Drives on Deep into Egypt" (1970) by Richard Brautigan fly into mind like a skein of greylag geese:
"Rommel is dead.
His army has joined the quicksand legions
of history where the battle is always
a metal echo saluting a rusty shadow.
His tanks are gone.
How's your ass?"
It's a question which is daily gaining a savage importance.
©George Gunn 2022