Everything Was Forever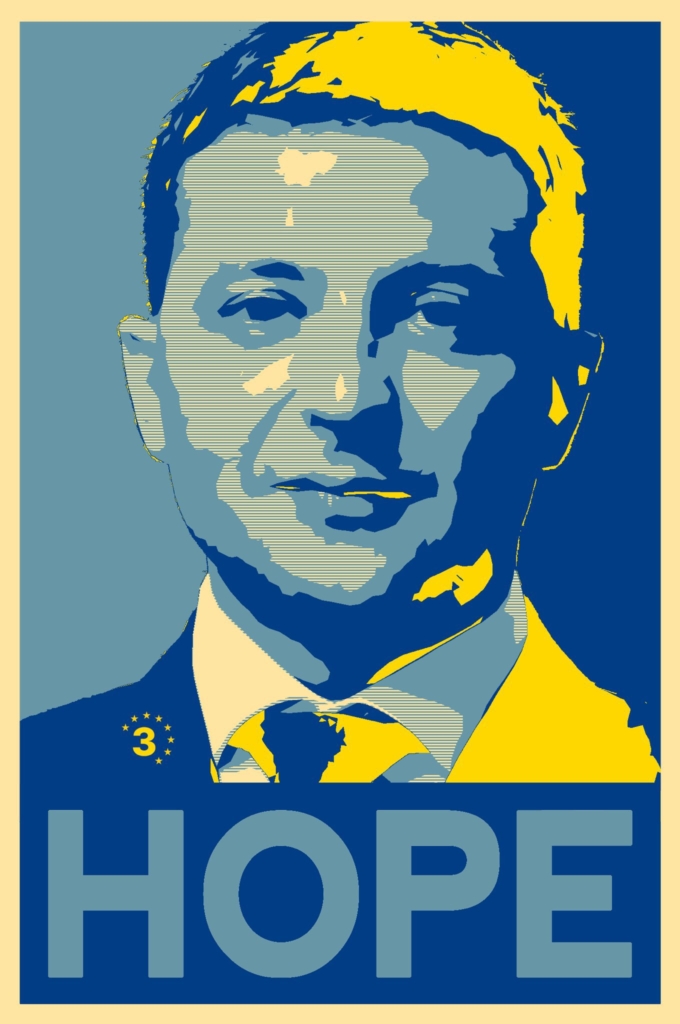 It's hard not to be swept up in the hyperbole and romanticism of the Ukrainian resistance, or the folk-hero status of Volodymyr Zelensky. But then as the standard of British political leadership is so dire, the temptation is obvious. Much has been made of Zelensky's stand-up past and the contrast between Britain's supposedly serious political elite is seriously un-funny.
As Limerick's finest export, Blindboy has pointed out, solemnity is just performative seriousness, and Britain's is drenched in it. Think of the institutions of the military, the church, news broadcasting and the monarchy; they all are characterised and defined by their solemnity, a condition that operates as a mask to their lack of credibility in the twenty-first century.
If the comic Zelensky gains credits on the world stage of our doom-scrolling existence he stands in contrast to Sleepy Joe and the people who nominally hold offices of power in the UK.
As we stagger further into the Hypernormalised world it seems Liz Truss is conducting her reign at the Foreign Office largely on Instagram having inadvertently triggered a step to nuclear war. She is the definition of performative solemnity posing endlessly in 'serious' mode, stony-faced, steely, unaware of her own ridiculousness. There's nothing funny about Zelensky but Johnson, Sir Gavin Williamson, Patel and Truss are solemnly hilarious, but this is a comedy show you didn't buy a ticket for and you can't leave.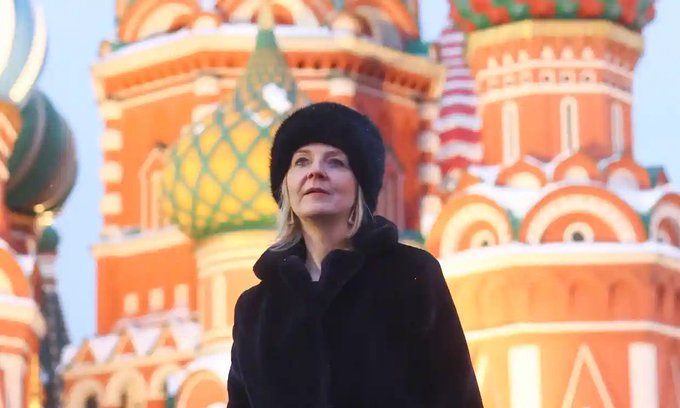 It's only been a week but already the Russian invasion of Ukraine already feels like our new reality. Who knew this would be the new normal?
Watching the invasion unfold is traumatic for different reasons. It's close to home. Kiev is a modern European city facing a medieval siege as other cities are bombarded. It's uncomfortable too because we are aware of our own impotence and addicted to watching it – both scared to look away and guilty for being mesmerised. Unless there's a miracle we are about to watch the destruction of a country in real time, over weeks and months. It feels like the world is degenerating.
As a society that has just managed to stagger out of pandemic we are now faced with a new Cold War crisis. As if the idea of 'progress' needed to be further undermined the one serious gain of my generation has been lost, just thrown away. In all of this the IPCC's latest report barely gets a mention. We have too short an attention span to cope with this level of meta-crisis.
The report was described as an "atlas of human suffering" by the UN Secretary-General, António Guterres.
This latest update from the Intergovernmental Panel on Climate Change (IPCC), published last Monday, focused on the effects that climate change is having on the world. It has been described as an "atlas of human suffering" by the UN Secretary-General, António Guterres.
He said: "I have seen many scientific reports in my time, but nothing like this. Today's IPCC report is an atlas of human suffering and a damning indictment of failed climate leadership. With fact upon fact, this report reveals how people and the planet are getting clobbered by climate change."
"This abdication of leadership is criminal. The world's biggest polluters are guilty of arson of our only home. It is essential to meet the goal of limiting global temperature rise to 1.5°."
Some of the findings in the new study are that between 3.3 billion and 3.6 billion people now live in areas that are highly vulnerable to climate change; it reports that "no inhabited region is free from its impact. The heaviest burden, however, is falling on the poorest communities that have done the least to cause it."
This may sound familiar to many of you.
Responses to the climate crisis and the Russian assault seem painfully wilfully slow and useless. But this points to another reason why watching the war unfold is traumatic. It's not just the human suffering it's also the reality of Russian rule mirroring British failure and corruption. As Britain's paltry, late and slow sanctions are enacted, the much derided Carole Cadwalladr reminded us that: "In 2018, after the poisoning of Sergei Skripal, NATO called an emergency summit to discuss sanctions. Johnson left it, skipped his security detail and flew to Italy where he met an ex-KGB officer whose son he later ennobled."
In Alexei Yurchak's book Everything Was Forever, Until It Was No More: The Last Soviet Generation , he describes the fact that everyone in the former Soviet Union knew the system was falling apart, but people were resigned to maintaining the pretense that everything was functioning just fine. Imagine 'UK: OK' on a much bigger scale.
Princeton University Press describe the themes of Yurchak's book: "Soviet socialism was based on paradoxes that were revealed by the peculiar experience of its collapse. To the people who lived in that system the collapse seemed both completely unexpected and completely unsurprising. At the moment of collapse it suddenly became obvious that Soviet life had always seemed simultaneously eternal and stagnating, vigorous and ailing, bleak and full of promise. Although these characteristics may appear mutually exclusive, in fact they were mutually constitutive."
Does that sound familiar?
If we call for sanctions against Russian Oligarchs we should call on sanctions against British ones too. If we call for a Russian peace movement to rise up we should call on a British one too. While we rightly shudder at Putin's nuclear threat it's worth remembering that only last year it was the British Prime Minister that lifted the cap on the number of Trident nuclear warheads it can stockpile by more than 40%. In March 2021 Boris Johnson announced the move, ending 30 years of gradual disarmament since the collapse of the Soviet Union.
The increased limit, from 180 to 260 warheads paved the way for a controversial £10bn rearmament in response to perceived threats from Russia and China.
Serhii Plokhy, professor of history at Harvard University and the author of Nuclear Folly: A New History of the Cuban Missile Crisis, has written:
"What we are witnessing today has been characterised by some authors as the advent of a "second nuclear age". But we are in a more dangerous and unpredictable world than we were during the cold war. There has been an unprecedented proliferation of nuclear weapons, with more states capable of building a bomb than at any point since the end of the cold war. Even extremely poor but determined regimes, such as the one that rules North Korea, can threaten a superpower with nuclear war." But he adds: "While we face new challenges, we lack the fear of nuclear war developed by previous generations of political leaders and societies."
It seems strange to suggest we "lack fear" in an era defined by it. But maybe we lack seriousness. As Britain staggers along in bloated impotence the description echoes "simultaneously eternal and stagnating, vigorous and ailing, bleak and full of promise". Let's remove the solemn failures that rule us and elect a comedian, that would bring the house down.