Bringing it Back Home
"The talented and hard-working have nothing to fear." – Dominic Raab

The P&O sackings shouldn't be a wake-up call, an epiphany, or anything such thing. The sort of Britain we're living in has been telegraphed to us for years. This was laid out in the new right's manifesto Britannia Unchained and the history of 'inequality as policy' is explored in Stewart Lansley's 'The Richer, The Poorer. How Britain Enriched the Few and Failed the Poor. A 200-Year History'.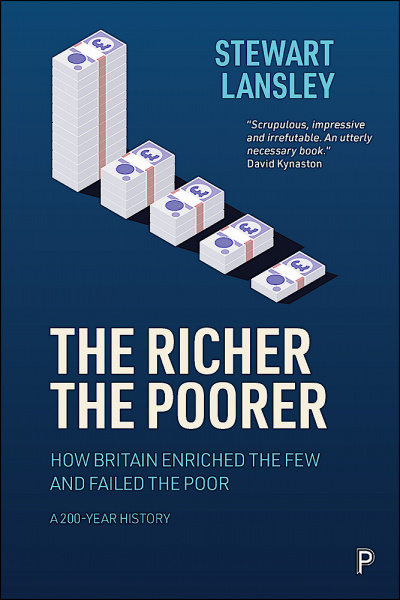 Lansley reveals how Britain's model of 'extractive capitalism' has created a two hundred-year-long 'high-inequality, high-poverty' cycle. He outlines how over the last forty years, Britain has moved from being one of the most equal of rich nations to the second most unequal (after the USA). The same period has also seen a surge in levels of poverty, with the child poverty rate more than double that of the late 1970s. Lansley lays out how the poorest fifth of Britons are today much poorer than their counterparts in other, more equal nations in Europe. Germany's poorest, for example, are a third better off than those in Britain. This is the background to the coming social crisis coyly termed the 'cost of living' and cutely curated as a personal dilemma for, wait for it, our billionaire Chancellor.
Balaclavas and Potatoes
We live in a country where mass poverty is normalised and turned into entertainment. As neoliberal economics rages, the human scrap heap gets bigger creating a new class called the precariat. As author Guy Standing puts it "It's unlikely that you've heard of it, but it is likely that you're part of it."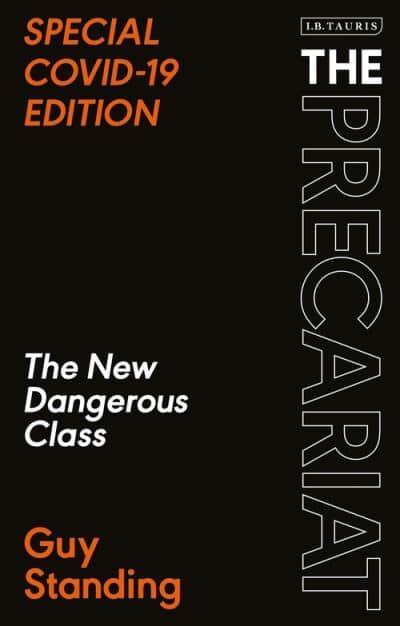 The P&O debacle is the beginning not the end of Global Britain, as the unfettered late-Anglo-capital is unleashed and unchained. This process of decline is mirrored by an increase in triumphalism and bellicose nationalism. As decay and collapse intensify so must spectacle and pageantry.
The atmosphere of (and obsession with) decline has been a defining characteristic of post-Suez Britain, but it's accelerated and intensified in recent years as the spirit and fumes of Brexit exceptionalism have festered into public life.
The publisher's blurb for Britannia Unchained sets the tone: "Britain is at a crossroads which will define our place in the world for generations. From our economy, to our education system, to social mobility and social justice, we must learn the rules of the 21st century, or we face an inevitable slide into mediocrity."
The author's definition of mediocrity may not cover being a country where people can't afford to cook potatoes, or where private security in balaclavas enforce P&O sacking 800 people by recorded video and frog-marching them off their ferries – we may never know.
We are all "learning the rules" of the 21st century now.
Low-Cost People
The P&O incident just feeds off the narrative of a binary between high-worth Offshore dilettantes and low-worth domestic Idlers. The former are deified as crafty and clever and act with impunity, the latter are low-life and to be confronted with sanctions and state punishment. The former's lifestyle is celebrated in glossy magazines, the latter's slated on daytime television and on the self-hating pages of the red-tops.
But if the era of replacing skilled workers with low-cost agency staff paid £1.80 is now upon us, what does this tell us about Britain and its future?
As this lands in your head – we have to ask why does this not have a bigger impact on the national question? Why doesn't it – and how can it – have a greater impact on people's awareness of what Britain actually is, and what Scotland should aspire to avoid. To do that would require a power analysis of both Britain and Scotland, and a movement that sprang from that.
It's all getting a bit confusing about body parts and limbs and the economy. First we had the idea of Britain's "broad shoulders" that would protect poor Scotland from its own natural tendency to poverty, then we had Rishi Sunak's 'arms around you' metaphor, a sort of benevolent fiscal hug to take you through the pandemic. Now as the 'cost of living' hits hard, here comes Sunak to the rescue again.
The language of "hard-working families" is rolled out again, just to reiterate the distinction – as if it needs to be repeated louder. As Jack Monroe called it: "The callous indifference wrapped up in paternalistic crumbs and gaslighting nonsense, I just can't today…"
The boss of Iceland today tells us that some food banks are rejecting donations of potatoes and root vegetables because people 'can't afford the energy to boil them.' As you repeat this sentence you are reminded that the Chancellor's wife is reportedly richer than the Queen. In fact, the hedge-fund Chancellor and his wife share a property portfolio that is collectively worth around £10 million.
The Economics of Extraction
But if we live in a country pockmarked by extreme poverty and disfigured by inequality, it is one in which the very idea of progress away from those conditions is absent. The idea of 'exploitation' is instead prevalent and all-pervasive. It's just accepted as a normal and inevitable part of our world.
This idea of permanently extracting energy from people and places, plundering communities and regions is an essential part of our thinking, or certainly the thinking imposed on us. Colonisation is coming home.
The extractivist economy does not just destroy nature and plunder natural resources, this process is part of the imperial mindset. Ecological destruction and colonisation are intertwined, they are inexorably connected. Climate crisis is manifold destiny. But we are playing catch-up with the stories we are told.
In Uncommon Wealth, Britain and the Aftermath of Empire by Kojo Koram the author explores the dynamic between the world of former colonies and Britain. He describes a "boomerang effect" by which what Britain did to its colonies, it is now doing to itself.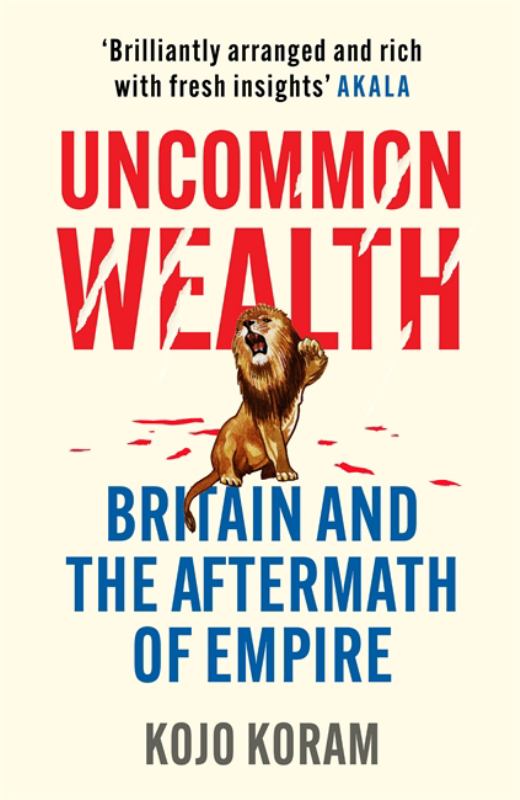 Reviewing Koram's book Eric Rauchway writes ('Pirates of the Metropolis'): "In his elegantly constructed book, Koram is principally concerned to establish that economic development does not work as we were promised. It used to be common to claim that, with time, former colonial possessions would follow a path to modernity and move beyond gross inequality, internal strife and burdensome debt to resemble the prosperous and stable societies of their erstwhile imperial masters. Instead, he notes, history has moved in the other direction, with Britain becoming ever more like the nations of the global South. Moreover, this result has come not from incident but from concerted and intentional action; the undermining of sovereignty is not merely something the colonizers have done to the colonized, but rather what great private wealth has done to all nations, working its way from the periphery to the centre. "Innovations that are implemented for capitalist accumulation in the 'Third World', don't tend to stay there", Koram writes. The empire used to justify itself with the story that it was helping the colonies to become like the metropolis. Instead, Koram observes, the metropolis has become ever more like the colonies."
This palpable sense is of, not just decline, but progress removed.
Beholding all of this, what do those who support the Union think? What point of threshold do you have as you watch slack-jawed as the Britain that you urged us all to cling to declines into a new barbarism? What part of being ruled by spivs and toffs and gangsters appeals? This is a challenge for Scottish nationalists too, who, within and outwith government support Freeports for example.
Will there be a reckoning for any of this?
The idea of Britain as a broad-shouldered entity, a source of stability in hard times is now so laughable it's absurd it was ever put forward. But it was. While you can stare with incredulity at people who would still want to be part of this, the onus must be on the Yes movement to also create an alternative prospectus that can hold appeal because it is significantly different from the chaos that surrounds us.

Help to support independent Scottish journalism by subscribing or donating today.