Eigg at 25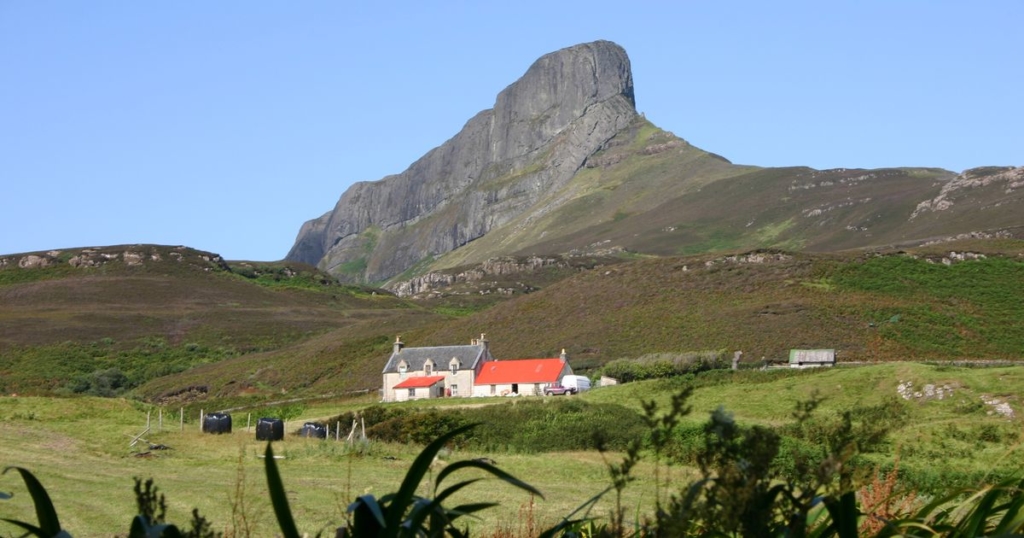 Hope.
Twenty five years ago today I heard the news that the offer made by the Eigg community had been accepted.
I had bugger all to do with their campaign but I had milked it for a few stories in the independent et als and wandered off to the news desk at the Hootsman where Lesley and Colin Carr were standing looking a bit shocked and we went off and had dinner with Andrew Raven who had chaired pro-Eigg meetings at my flat.
Many had predicted the failure of the buyout, said they were just a bunch of subsidy junkies. Some of them, dear God, spoke with Yorkshire accents, one or two even smoked dope. and surely it had been proven that the future ownership should lie with wealthy Viagra landlords (I have a house in the highlands but I don't get up nearly as much as I would like) who would inject money and educated wisdom into the management of the peasants who would surely be incapable of making decisions or resolving disputes if left to their own devices.
*
Although it pains me to write it has to be said that the idea of the Eigg buyout didn't have the full support of the gaelic community, though it did have some supporters.
*
Well you cynics go there now and eat your words. Population nearly doubled. Innovative ideas in housing, tree nurseries, integrated energy systems, awards for ecological sustainability, new village hall, shop with soon to be opened extension, hostel, brewery, rocking-horse factory (now defunct), bicycle-hire company self-catering chalets, mini-huts, restaurant. This from a community of around a hundred and fifty, a quarter of them old or very young. Sure they have had massive grants, but give them a break they have got out of bed and cracked on. And a huge amount of that progress has been brought about through volunteering and sheer good will.
The thing that I love about that community more than anything else is their sense of shared purpose and skills at conflict resolution. There are folk there who I irritate, and they me, but they would still give me a lift, and I them. I know islands where they are cursed with feuds and suspicions. Not so much Eigg.
*
On that day twenty five years ago when I heard the news I wept, and I damn near weep today. And that as Trump would day is Fact.
Sure they made mistakes, sure they are not perfect, but what have YOU done that have equalled their achievements in the last twenty five years?
Let them be an example as we stand before the economic abyss. Our future as a nation surely lies in more community, community action that will fight against the coming hideous poverty and loneliness that we all now dread.
*
We live in the shelter of our friends.
Hail to the people of Eigg. Thank you for your contribution. It's never been more relevant. Happy Birthday.

Help to support independent Scottish journalism by subscribing or donating today.