Rangers, Scotland, Europe & Global Capitalism
Football fans have long memories but they are often selective; editing out the most painful recollections and choosing to create an idealised picture of their club. Supporters of Rangers, who appear in a European final tonight, are no different from others.
Fifty years ago – on 24 May 1972 – Rangers won the European Cup Winners' Cup defeating Dynamo Moscow in Barcelona: the sole continental triumph of Rangers in their entire history. This saw the likes of John Grieg, Colin Stein and Willie Johnston enter into the pantheon of heroes of the club; unfortunately the game's end was also marked by rioting, violence and the brutality of Franco's infamous police. 
Ten years ago in summer 2012 Scottish football witnessed unprecedented events as Glasgow Rangers, after a host of financial and tax issues, went first into administration then liquidation. This forced them to begin again as a new club in the fourth tier of the Scottish league and work their way over four years back to the senior league, that previously they had always been part of.
Go back now one year ago – nearly to the day. Rangers fans celebrated finally putting their years of difficulty away by winning the Premier title under Steven Gerrard, made sweeter by stopping Celtic's 'nine in a row' becoming a record breaking ten titles. Yet in their want to celebrate this moment Rangers fans took to George Square in Glasgow and twice within a matter of weeks caused widespread damage while engaging in intimidation and violence which left the authorities to clean up their mess.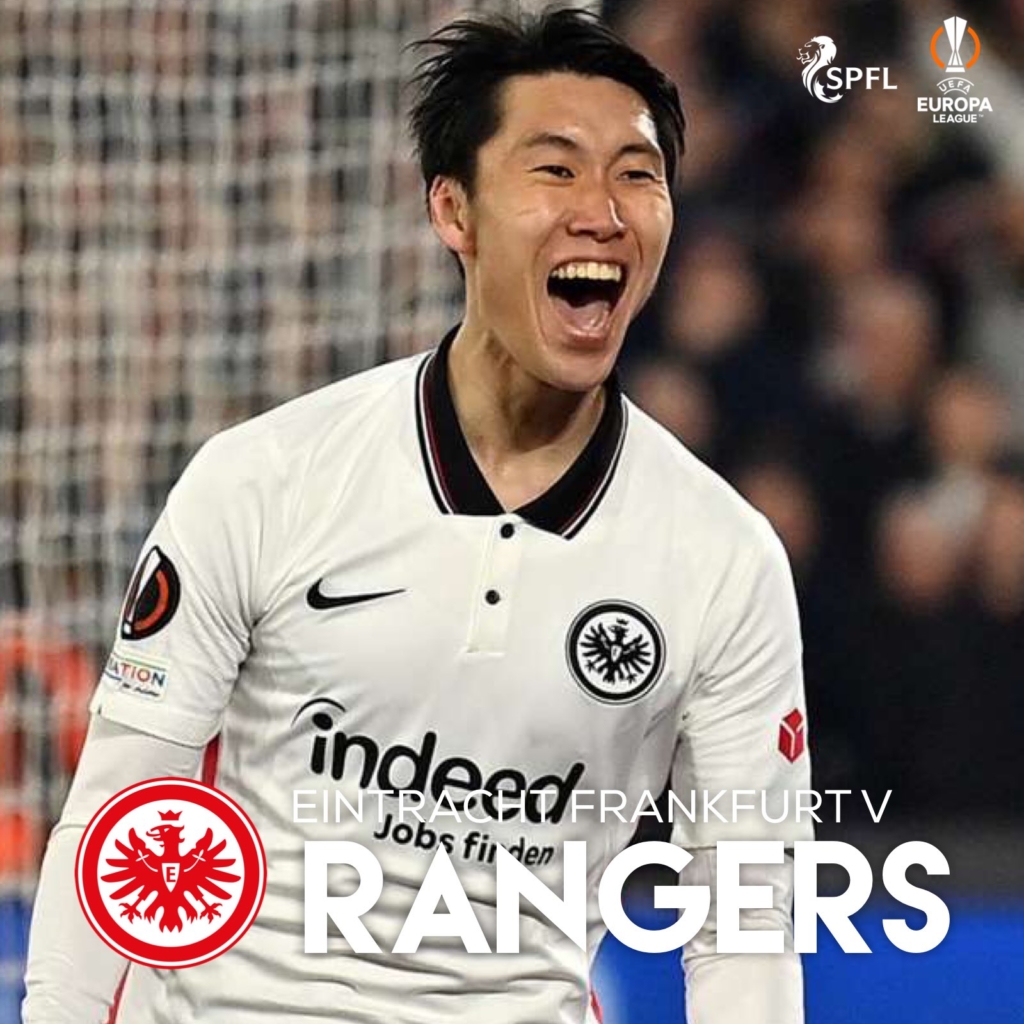 Today Rangers reach some sort of turning point compared to the events of ten years ago, and it is to be hoped last year as well. After a decade of tumultuous and often raw emotions Rangers feel they are back, and reaching a Europa League Final against Eintracht Frankfurt – the club's first European final in fourteen years – is massive.
It is a huge achievement for Rangers and the wider Scottish football. For Rangers fans this is a cathartic moment of exhilaration and affirmation after all they feel they have been through. Their fans generally see themselves and their club as nearly universally misunderstood, misrepresented and even loathed in Scotland, and this achievement gives them a chance to show naysayers the unique and special club they support. 
Scottish football and Europe
For Scottish football it is nearly as impressive an achievement. This is the tenth European final a Scottish team has reached, but in recent decades (as each year passes) it gets more difficult for a team from Scotland – or indeed any club outside the big leagues (England, Germany, Italy and Spain).
The golden era of 1961-72 saw Celtic and Rangers reach five finals and win two tournaments (Celtic 1967, Rangers 1972). The 1980s saw Aberdeen and Dundee United reach two finals and one emerge victorious (Aberdeen 1983). Since the turn of the century there have been slimmer pickings, but Celtic reached the UEFA Cup Final in 2003 and Rangers in 2008 – with both defeated.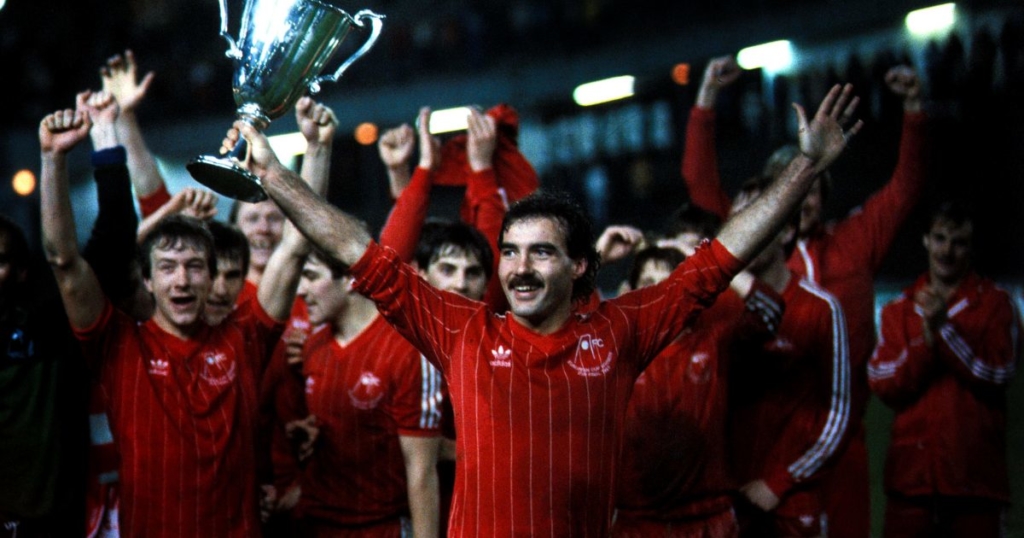 That Scottish record of ten finals is an impressive comparative record, admittedly one with half of the achievement in or prior to 1972 – fifty years ago. But it is still to view it in European terms a record which can stand tall and proud compared to most of Europe beyond the rich, powerful leagues.
Football and Global Capitalism
The nature of European football is increasingly defined and run by kleptocratic crony capitalism with different gradations across Europe, ranging from ethical and fan-owned football clubs to in effect brutal dictatorships owning Newcastle United and Manchester City. To take one topical example, the reign of Roman Abramovich at Chelsea which saw record spending even by Premiership standards and twenty-one trophies won only became an issue for the authorities after nineteen years and Putin's invasion of Ukraine.
Few in English football spoke out against the Saudi Arabian state's takeover of Newcastle United towards the end of 2021, with an exception being Liverpool manager Jurgen Klopp, a man who believes in the importance of solidarity, who stated of the billions now involved in the English Premiership: 'It's basically like the Super League now – just for one club. Then Newcastle are guaranteed to play a dominant role in world football for the next 20 or 30 years.'
Across Europe football is heading in one direction. UEFA embody a winners' takes all philosophy of football; the Champions' League plans for historically successful clubs being awarded places in the competition (i.e. underperforming giants) is being morphed into a European Super League – which fans universally resisted last year – but this time run by UEFA.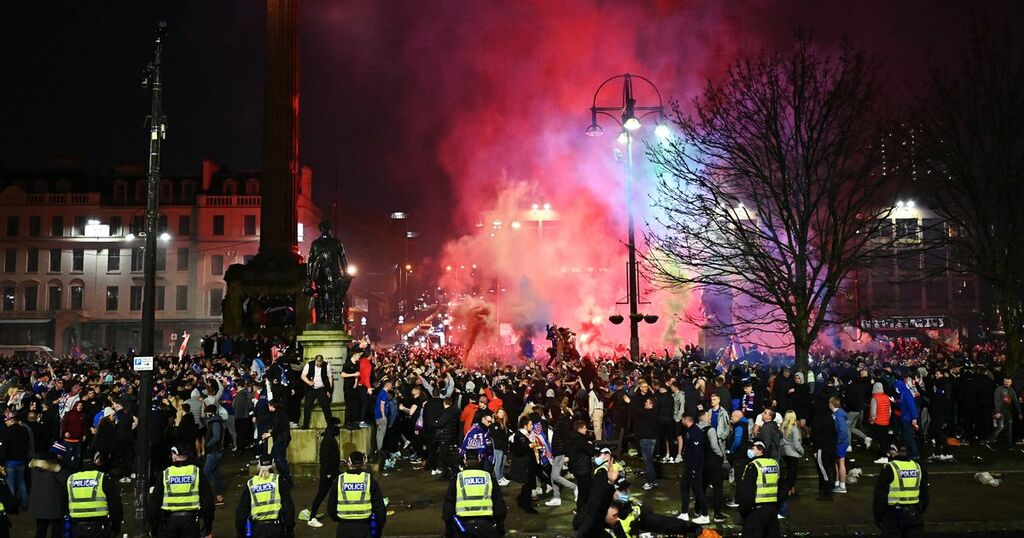 Every single year Scottish football loses financial ground in relation to the behemoth that is the European football of the Champions' League. Twenty years ago Rangers and Celtic could hope to appear in that other critical football league table and the one that matters to investors and owners – the Deloitte league table of the twenty richest clubs in the world – but now they are nowhere near that elite.
This is not just a point about Scottish football and encouraging victimhood. Rather it is true for all European football in the smaller leagues: Portugal, Belgium, Holland – all countries with successful European pedigrees, the Nordics and Eastern Europeans. Since the Berlin Wall came down in the tumultuous years of 1989-91, not one team from Eastern Europe has won a major European tournament; two Russian teams and one Ukranian team have won the UEFA Cup over the same period.
Such an environment makes the achievement of Rangers this year all the more notable – and one many of us thought increasingly unlikely. But under Giovanni van Bronckhorst the Glasgow club have impressed and shown skill and intelligence in Europe in a way they have conspicuously failed to do so in the Scottish Premier League this year. Not only have they got to a European final playing convincing football, they have beat the number two and number four teams in the German Bundesliga – Borussia Dortmund and RB Leipzig.
Scotland and Glasgow Rangers 
Many in Scotland will not feel generous towards Rangers in Seville tonight. Such sentiments extend beyond Celtic fans to supporters of other clubs. Rangers do not make it easy in many respects to be magnanimous. The club for example never apologised to the Scottish game for going into liquidation; it never even apologised to its own fans or all the hundreds of companies, many of them small independents around Ibrox, that it left in debt. This is a pattern. The institution never offered one word of contrition for those of its fans who twice trashed and destroyed large parts of the centre of Glasgow. This reflects a deep-seated entitlement culture at the heart of the club, and in recent years the style of PR advice it has received from Jim Traynor.
Yet football is not about being equally small-minded, petty and prejudiced as those who already are. That is a race to the bottom, and too many who respond to Rangers ignore that this perpetuates and reinforces a vicious cycle of mutual antagonism in which we all ultimately lose and are diminished.
A word of perspective is also needed in relation to some of the wall-to-wall coverage of the media and such broadcasters as BBC Scotland – who never seem to need an excuse to serve up yet more football punditry. On the eve of the big match BBC Reporting Scotland presented us with Rangers as the first and last items with a litany of corporation staffers having gone over to Seville. Pity poor BBC Scotland Political Editor Glenn Campbell who had to cover the First Minister's trip to Washington from Edinburgh.
I hope that Rangers play to their capacities tonight – and win, and that as importantly their fans (whatever the result) do not replicate the behaviour of some of them in Barcelona 1972, Manchester 2008, Glasgow 2021 and sadly many more.
I would like to live in a Scotland where we got past such grudges and ancient tribalism, and where it was possible to enjoy the success of Rangers in Europe as an achievement for Scottish football that puts us on the international map. 
I will be supporting Rangers tonight, wishing the team well and hoping that they make the headlines for the right rather than the wrong reasons.