The Highland Clearances, 2022
There is a rural housing crisis which constitutes an economic clearance of young people raised in the Highlands and Islands. This crisis is fatally undermining efforts to maintain the Gaelic language and culture in rural and island communities and threatening their very existence. 
Young people, working professionals and families all struggle to get access to housing on the open market. Government 'help to buy' schemes, and the proposed 'Islands Bond' do not help, they use public money to subsidise further price increases, transferring public funds to private profit. It seems there is a lack of understanding of the nature of the housing market and the extent of the housing crisis. While there is an urgent need for more social and affordable housing, this alone does not address the underlying issue, nor help working professionals compete with investors, retirees, and second home buyers, to buy their own home.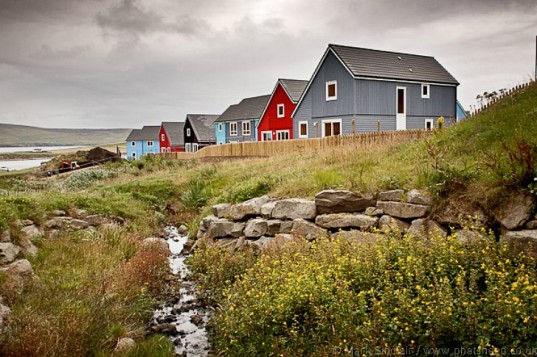 All homes sold in Scotland must have a 'Home Report'. A registered surveyor will prepare this report, which will state the condition and value of the house, and give the house an EPC, Energy Performance Certificate. This price is considered reasonable based on the condition of the house and the market. But the value of a house varies depending on what it is then used for. If a house is bought as a home, you will not be able to make money from it to recoup the purchase price. If a house is bought as a rental property investment, particularly in popular tourist areas, a substantial profit can be made each week to recoup, and thereby justify a higher purchase price. 
Homes are being sold for their values as rental properties, rather than for their value as residences. Homes are often sold for more than 30% over the Home Report value. To get a mortgage on a house, you need a deposit of 5-20% of the mortgageable, Home Report value. Houses are currently being sold, often unseen, to wealthy individuals and companies who have the money to pay over 130% of the Home Report value in cash. 
Building more homes will not address this economic imbalance. The housing market must be regulated.
As a buyer, you must have the money for a deposit of between 5% and 20% of the value of the house, depending on your employment situation and the bank. The mortgage will be based on the value of the house as assessed in the Home Report. If you have a decent salary, you can get a mortgage of up to 95% of the Home Report value. The mortgage obtained is based on the price in the Home Report, not the sale price. Housing in the Highlands is in high demand, and tourism makes rental income valuable, with houses often being sold for 120 – 150% of the Home Report value.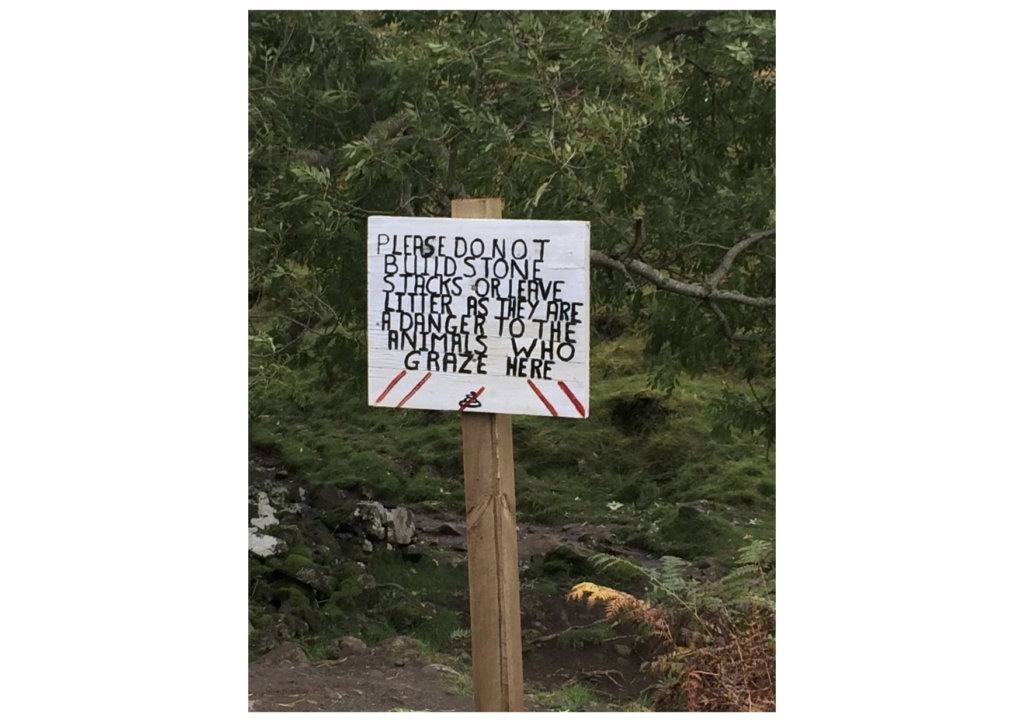 As an example, a house with a Home Report value of £160,000 may sell for £208,000, 130% of the Home Report value. A deposit at 10% would require £16,000. A further £48,000 would be needed to pay the 30% over Home Report. That means you would need to have £64,000 of your own money to buy this house. You need to have that money, as well as a high enough income that will allow you to get a mortgage in the first place. With rents so scarce and expensive, and the lack of well-paid permanent jobs, young people have no chance of saving this money.
Tourism, through services such as AirBnB, removes homes from communities. The number of short-term rental homes continues to rise, with Skye being one of the worst areas in Scotland for short-term lets. There are around 1000 houses on short-term let on Skye alone, 18.6% of the houses. According to Council figures, there are only 4500 households on Skye, with over 10,000 living in the island. Skye is the worst affected area in Scotland in terms of households occupied full-time, 91.6% in the Highlands, 95.9% across Scotland, but 81.4% in the Isle of Skye.
While more social housing is desperately needed, the housing market means that young, relatively well-paid professionals; doctors, nurses, teachers, architects, and engineers will not have access to housing. Government schemes, such as 'Help to Buy', and the proposed 'Island Bond' do not allow them to compete with well-off individuals, and tourism companies, as these schemes only cover the mortgageable value given in a Home Report, not the sale price. These schemes ultimately serve to publicly subsidise further price inflation.
Communities need young families and people of working age. Houses are currently being sold to wealthy individuals, who will make money from them. A house should be a home for people who want to live there. While tourism is an important part of the economy, it should not smother and kill communities.
Good employment is scarce in the Highlands, with median wages £1,824 below the national average in Scotland as a whole. Hospitality jobs are often temporary and seasonal. According to Government statistics, 13% of Skye residents work in hospitality compared to a national average of 6.3%. 64.4% of people working in hospitality earn less than a living wage. Hospitality is the lowest paid employment sector in Scotland, £8.72 per hour, below living wage. 6.8% of Skye's population is involved in agriculture and fishing compared to 2% nationally.
Add to all this that the cost of living is also higher in rural areas. People pay more for rent, food, electricity, heating, fuel, and delivery costs. We see less benefit from our tax money, public transport is poor, and people have to travel long distances in their own cars to use services, health and care, galleries, museums, sport and cultural events are all much harder to access but paid for through taxation. The cost of living makes it much harder for people in rural areas to save money. Rural infrastructure and economic inequality are penalising young people in the Highlands. This is an ongoing economic clearance.
Just some of the additional costs suffered by Highlanders:
+£1,000 per year on heating 
*Lochalsh and Skye Housing Association estimate *prior to recent increases*
+£3,456 per year on rent 
*Average Rent in Scotland £628pm / Skye £916pm
+£1,040 per year on food 
*Approximate estimate of £20pw on household grocery shop
-£1,824 median wage below national average
*Scottish Government figures
+£7,320 per year worse off
References:
https://www.highland.gov.uk/downloads/file/11092/profiles_for_council_wards 
https://www.airdna.co/vacation-rental-data/app/gb/scotland/highland/skye/overview 
https://www.gov.scot/publications/research-impact-short-term-lets-communities-scotland/ 
https://www.gov.scot/publications/short-term-lets/
https://www.hie.co.uk/media/3048/occupationalplussegregationplusinplustheplushiplus-plusareaplusreportsplus-plushighlandplus-a2750664.pdf 
https://digitalpublications.parliament.scot/ResearchBriefings/Report/2021/2/19/32a8c620-b227-4951-b642-44fe823009d1#43d4dae3-ac86-444b-8354-9a6dea331e3d.dita 
https://digitalpublications.parliament.scot/ResearchBriefings/Report/2021/2/19/32a8c620-b227-4951-b642-44fe823009d1#ccad163f-8dcf-4e23-b36e-617e3053dd32.dita 
https://www.gov.scot/binaries/content/documents/govscot/publications/statistics/2018/11/summary-of-earnings-statistics-2018/documents/annual-survey-of-hours-and-earnings-2018-slides/annual-survey-of-hours-and-earnings-2018-slides/govscot%3Adocument/ASHE-slides-2018.pdf
https://www.gov.scot/binaries/content/documents/govscot/publications/strategy-plan/2016/10/action-plan-deliver-affordable-warmth-rural-scotland-proposed-scottish-rural/documents/00508122-pdf/00508122-pdf/govscot%3Adocument/00508122.pdf 
https://www.scotsman.com/business/how-much-does-it-cost-live-scottish-island-1475888

Help to support independent Scottish journalism by subscribing or donating today.