Demanding Safety for Women in the Scottish Music Scene
Part one of an exploration into sexism and misogyny in the Scottish music industry.
Recent allegations of sexual misconduct against the DJ Tim Westwood raise wider questions about the culture of exploitation in the music industry. The documentary Music's Dirty Secrets: Women Fight Back (by investigative reporter Tamanna Rahman and producer Ruthie Evans) lifted the lid on the power imbalances and cultural problems of sexism, abuse and exploitation within the music industry. The programme asks: How safe is the music industry for women?
As the iNews reported ('Brave report into abuse in the industry'): "The question investigative reporter Tamanna Rahman set out to answer in Music's Dirty Secrets: Women Fight Back is why the #MeToo movement has failed to bring about meaningful change within the music industry. The sobering answer, as she discovered in this by turns absorbing and disheartening film, is that too many men in powerful positions are simply unwilling to confront the issue of abuse."
"She recounted the case of Andy Anokye, aka grime artist Solo 45, currently serving a 30-year prison sentence for raping multiple women. He had been championed by his label despite a conviction in Cyprus for domestic battery."
The issues have resonance in Scotland too where questions about power, representation and gate-keepers are prominent – and where arguably a smaller music scene leads to even more secrecy and a culture of complicity.
Geoff Ellis the director of Scotland's TRNSMT festival famously explained away the lack of equality at Scottish festivals saying "it will be a while" until there is a 50-50 gender balance on festival bills "because there's far, far less female artists". But this goes far beyond the issue of representation and the male gatekeepers who dominate festival programming. The issue is about safety and access and equality.
Iona Fyfe revealed last year that she was 'offered gig help in return for sex', and last month at Edinburgh TradFest the issue(s) came into focus again with a talk by Dr Una Monaghan about the impact of gender on participation in traditional music scene in Ireland.
She has researched the problem and gathered witness testimony from over 80 Irish musicians. Eleven of the 83 responses recounted details of sexual assault and a further 16 gave accounts of sexual harassment.
Dr Monaghan's article '121 Stories: The impact of gender on participation in Irish traditional music' was first published in the journal Ethnomusicology Ireland in 2021. Her research demonstrates that the mechanisms and structures of the Irish traditional music scene continue to privilege the contribution of men. Recent work done in Scotland by organisations such as the Musician's Union and the BIT Collective suggests that a similar situation exists in Scotland and the rest of the UK.
As the Sunday National reported: "One musician spoke of her shock and humiliation when her manager stuffed cash down her bra 'in full view of everyone' after she had asked for payment.
Asked what could be done, Monaghan said that one thing would be to make sure that festivals create gender balanced programmes: "In terms of festival line-ups there really is no excuse."
Which brings us back to Geoff Ellis and the problem of gatekeepers.
As one musician – who wanted to remain anonymous pointed out, "Doune the Rabbit Hole is run by Craig Murray's company, a man who was sent to prison for breaking the anonymity of complainants in a trial for rape and sexual assault, is hardly thought of as a problem. A recurring problem is women speaking out being made-out to be 'troublemakers' or 'difficult' which adds to a culture of quietism."
That might be changing with a number of new groups emerging to collaborate for change.
While the Bit Collective formed to declare #TradStandsWithHer and to state: "A growing number of young female musicians are risking their livelihoods and forfeiting their anonymity in order to speak out about their personal experiences of sexual abuse, assault, harassment and coercion by men on the folk and traditional music scene, both in Ireland and the U.K." other groups such as POWA, Popgirlz and Brawgirls are also appearing.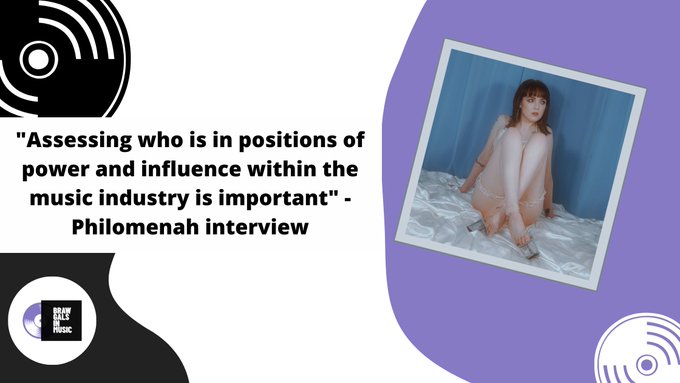 The Bit Collective have set up a confidential email address for people to report instances of sexual harassment, assault and abuse in the industry. They explain: "We need a code of ethics, which protects women in folk and traditional music from sexual harassment and assault, and sends a clear zero tolerance message to male perpetrators."
If the Bit Collective focuses on the trad scene, POWA (Protection of Women in the Arts) has a wider lens attempting to 'create opportunities through supportive networks'. POWA is an anti-harassment, anti-abuse musical collective. Since it's inception they have commissioned songwriters & producers to create new musical works including: Rosie Bans, Suse Bear (Good Dog), Fisty Muffs and more.
Now Popgirlz, FannyRiot and POWA have surveyed music festivals in Scotland and found that only one out of 63 has a anti-assault policy in place. This would seem like an obvious starting point and demand for music festivals, even if it does seem like a low-bar.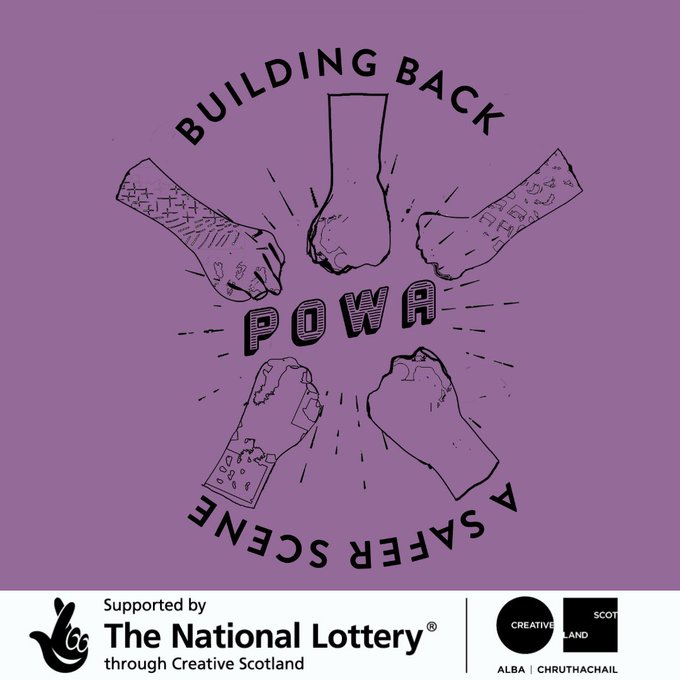 In January 2022,  Popgirlz Scotland, Fanny Riot and POWA Scotland came together to conduct some research on the Scottish Festival scene. By observing whether festivals displayed a sexual misconduct or anti sexual harassment and violence policy on their website; including in their terms and conditions, they built a picture of the gaps glaringly left by Festival organisers in 2022. They formed Friendy Fests Scotland (FFS) and have already received positive responses from TRSMT and Celtic Connections, who are updating their policy to prevent sexual assaults at their festivals.
Angered at the gender balance on 'Scotify', and gently smashing the Ellis Myth, Iona Lee last year listed a ton of great women guitarists and musicians in her epic article/playlist Girls Who Play Guitar.
It seems as if awareness of the issues of misogyny and (under) representation are becoming better understood and more prominent and urgent. What needs to happen now is for there to be organisation and action for change.

Help to support independent Scottish journalism by subscribing or donating today.