Fictional Unions
"No Country that values its independence and indeed its self-respect could agree to a treaty which signed away our economic independence and self-governance."
Boris Johnson
"There's no other treaty in the world that I'm aware of where a sovereign nation undertakes to join up and can only leave when the other side says so."
David Davis
"Ultimately membership of any union that involves the pooling of sovereignty can only be sustained with the consent of the people."
Theresa May
The irony is that it is really the likes of Boris and David and Theresa who are ending the union. Here's why.
The contradictions, pitfalls and strange opportunities of the new political roadmap are mesmerising (and confusing). The 'plan' as laid out by the First Minister has the following advantages: it aims to secure cast-iron legitimacy for the referendum thereby cancelling the sole Unionist talking point of 'legality' (and their sole tactic of boycott). In doing so they also contrast Scottish Government/polity as being 'responsible and legal' with UK Government/polity as being restless and law-breaking; it entices the Supreme Court to quash any opportunity for a Section 30 and in doing so shifts the UK position from "Now is not the time" to "We will never let you do this", which is a potential game-changer even for No and Undecided voters. This is clever, in my opinion.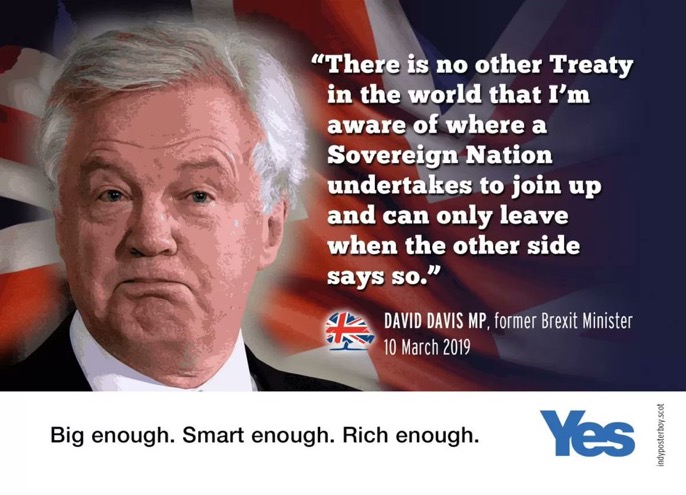 Where We Are
Current voting according to Savanta ComRes has 'No' with the narrowest of leads: If a referendum were tomorrow, 44% of Scots say they'll vote Yes, while 46% say they'll vote No, leaving 10% undecided. Commenting on the findings, Chris Hopkins, Political Research Director at Savanta ComRes said: "Our latest independence polling only serves to underline the division within Scotland. Should Scotland be an independent country? The results are practically neck and neck." 
There's a few ways of looking at this. You could ask "Why in hell 'Yes' isn't miles ahead?", "Why they didn't campaign through covid?" or "Why they haven't put in place the essential building blocks for independence years ago?" (more of this in a moment). As Humza Youaf has tweeted: "New independence poll putting Yes at 49% & there are 1 in 10 undecided. That is why Unionist politicians are desperate to talk process & avoid the substance of the argument, they know the positive case for Scotland being a normal independent country will beat Project Fear."
The (cup half-full) point being: the last time we started at 22% and this time we're starting at 44%. The Britain of 2014 was indefensible but they made a case. The Britain of today is beyond recognition and a campaign to defend it will be laughable.
In addition the Don't Know voters are (by definition) up for grabs. While the Yes campaign should (no doubt) be further ahead the No side has gained no support since 2014.
The Big If
So far so good. If there was a referendum next year we could win it (despite the many criticisms and deficiencies of the Scottish Government and the SNP). The coming generation of Yes voters (some unseen by the pollsters like the newly 17 18 and 19 year old voters eligible for the very first time) will be overwhelmingly Yes, and the post-Brexit vote will also, I believe, take a huge swathe of No/Remain voters across to Yes (see Coming Full Circle for eg). Also, and this is just a reality, some of the former No voters are no longer with us.
But the problem is not winning a referendum starting from 44% with a massive new cohort and against the backdrop of a broken British economy. The problem may be winning a General Election.
In terms of strategy this has at least three massive problems. Far fewer of the young voters will be eligible to vote in a 2024 British General Election that they will a 2023 Scottish independence referendum. Nor (as Euan points out): "Not just 16/17 year olds, but all residents who are not British, Irish, or qualifying Commonwealth citizens would be denied a vote in a Westminster plebiscite election."
Further to this, as Jonathan Shafi has outlined: "The party might be in control of the independence movement, such as it is, but they are not in control of when the next general election will be. Timing is pivotal in politics, and that variable is in the hands of the Tories."
This is all true, and leaves the plan highly dependent on the result of the Supreme Court ruling, sort of.
It is 100% true that winning a referendum for all these reasons is likely to be far easier than winning an election. Not least of which in a referendum it is easier to draw in energy and create a wider mass movement involving (apparently) single issue groups coalescing around a moment of radical potential.
By channeling all the energy through one (or two?) parties sheds and slices voters who could vote Yes for independence but won't vote SNP for independence. While the Greens are useful electoral allies at Holyrood this is less true at a Westminster GE.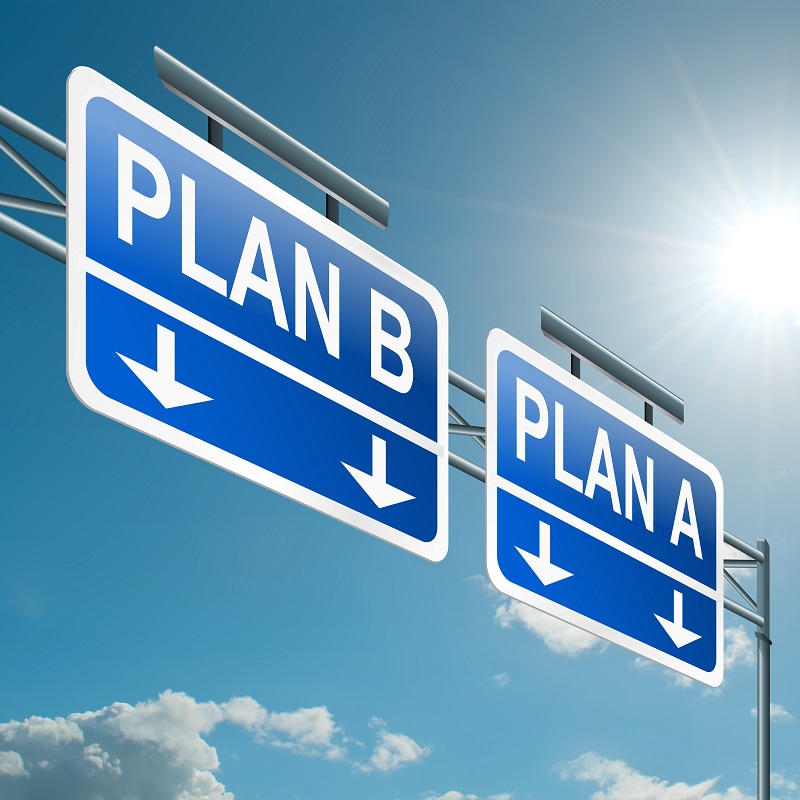 Plans A – F
There are also problems of legitimacy with a General Election victory. There are in fact alternatives to 'Plan A' – as Craig Dalzell outlines here, in fact we're hoaching with options:
Plan A – A Sanctioned Referendum
Plan B – An Advisory Referendum
Plan C – An MP Plebiscite
Plan D – A Holyrood Plebiscite
Plan E – A National Covenant
Plan F – Unilateral Declaration of Independence
If this begins to sound like a Sesame Street episode most of these have some merits and all have some drawbacks, but we're not exactly short of options.
But as Dalzell notes : "with the exception of "Plan A", none of them can compel the UK Government to recognise the result of the act or to turn up at the negotiating table to start untangling our respective affairs." This is also true of the thorny question of international recognition.
But, as they say, we are where we are.
If, as Boris and Theresa and David state at the beginning of this article a Union is only really a Union with consenting partners at both ends then that is what they are ending.
It is true that the course set by the First Minister is a perilous one. The dangers are that the remarkable energies sustained since 2014 dissipate and subside, rather than escalate. But the dangers are not confined to the Yes movement. The gamble the No movement must take is that by suppressing the vote, ignoring the mandate(s), manipulating the media, creating the 'Internal Market'; proceeding with Brexit in the way they did and by attacking devolution they will somehow win the Hearts and Minds of Scotland. There's no sign that's true or they have a clue how to achieve it. In 'winning' the British State will simply have clarified things once and for all, as Nicola Sturgeon stated:
" if that is what the law that established this Parliament really means, it is better to have that clarity sooner rather than later—because it will clarify that any notion of the UK as a voluntary union of nations is a fiction and that any suggestion that the UK is a partnership of equals is false. Instead, we will be confronted with the reality that, no matter how Scotland votes, and regardless of what future we desire for our country, Westminster can block and overrule—Westminster will always have the final say. There would be few stronger or more powerful arguments for independence than that…"
The problem is that this tactic of exposing again and again the anti-democratic tendencies and impulses of the British state has a risk that people become exhausted and anti-democracy becomes normalised.

Help to support independent Scottish journalism by subscribing or donating today.