Just Say No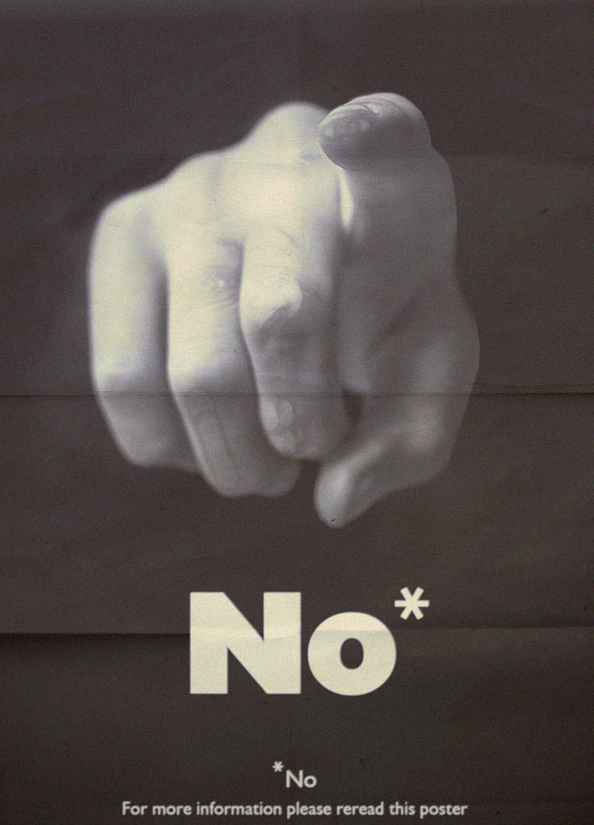 "The United Kingdom is not one nation. We are four nations" – David Cameron, 2014
Reading Iain Macwhirter in Edinburgh Review 130. It's largely a homage to Alex Salmond and an obsession with the Calman Commission. But it reminds us of where Scottish Labour were back then. He writes: "…back to the drawing board. The independence plans had to be shelved and the Nationalist government lost the political initiative after the 2010 general election. Labour's rebound in Scotland, winning over a million votes and forty-one seats against the SNP's six, has made them favourites to win the Holyrood elections in May 2011. In a sense it is back to the 1980s; you can almost feel the Scottish political world returning to its default settings."
Morally dubious and tactically inept
This sense of a keening for a return to 'default settings' has been in place in most of the Scottish commentariat from about 2007. I mention this not to deride Macwhirter for getting it so wrong (hindsight and all that …) it's more for remembering how recently Scottish Labour hegemony was just assumed, and how far they have fallen. It's worth remembering this when Keir Starmer explains solemnly that he will "never talk to the SNP", a position Neal Lawson of Compass calls 'morally dubious and tactically inept'.
He writes:
"It's morally questionable because we still, just, live in something called a democracy. And in a democracy, if the SNP keeps winning majorities in Holyrood and returning the vast majority of Scotland's MPs to Westminster, then it has a legitimate mandate for a second referendum – that at least has to be engaged with. To deny not just the mandate or the party but the people of Scotland, who voted for them, is to deny democracy as a process of negotiation. Instead, it to practise politics as coercion."
That's exactly where we are, witnessing the politics of coercion. As you watch the Tory leadership battle unfold in all its glory remember that the dregs of the discredited Johnson regime lining up to promise you massive tax cuts and falling over themselves to outbid each other in far-right excess and Anglo-British nationalism, that Labour not only have no basis to suppress democracy in Scotland – they lost forty of the forty-one seats Macwhirter cited – but they offer little real alternative under Starmer.
This isn't just about Starmer's ineptitude, it's a choice Labour have made.
As Lawson notes: "The hypocritical irony is, of course, that the Tories will say and do anything to stay in power – even trying to do a deal with the SNP, just as they did with the Lib Dems and the DUP. The perplexing tragedy in all this is that what the Tories fear most is a hung parliament that backs PR, because for them the game is then up. So why is Labour doing their bidding by running away from exactly what hurts the Tories most?"
His explanation is that Labour would rather be second place than change the way Britain works:
"There is a raw truth: there are some at the heart of Labour who never want to see a politics of negotiation or the fair voting system that underpins it. Instead, they first want to ensure the continuation of a two-horse race that guarantees second place and remaining Her Majesty's Opposition. They never want the system opened up to fair competition."
"Their principal offer to the country will always be: "The Tories are worse than us, so you have no option but to back Labour." For them, the two-party system must be enshrined, even if that means losing."
This is the same methodology from the party that sabotaged their own leader at the last election and is a challenge to the very people who claim – ad nauseam – that an incoming Labour government would 'reform everything' and repair Broken Britain.
We expect the cold contempt from the Tories who say – Sajid Javid: "No referendum for a decade" – Jeremy Hunt: "No referendum for a decade" – Tom Tugendhat: "I won't allow a referendum" – Penny Mordaunt: "We won't allow a referendum" – but we used to at least expect Labour to have some inking of constitutional reform. Perhaps an Andy Burnham led-party might be different? He has talked of  "rewiring" the UK, by carrying out a thorough reinvention of how power and politics work: replacing our voting system with proportional representation, getting rid of the House of Lords. According to John Harris Burnham argues: "This transformation would only happen if Labour was prepared to abandon ingrained habits, and cooperate with other progressive parties – the Greens and Lib Dems, and Plaid Cymru and the SNP – and stake out common ground." 
But that's not going to happen. That's just a nice wee story.
Labour and the Conservatives are in lockstep again.
Taking Back Control
As the Tory MPs jostle and smear each other in political excrement, the future for Scotland is being mapped out by a bunch of disgraced charlatans and the entire British political class is unifying around supressing democracy. It's not clear whether Andrea Jenkyns was signalling a V for Vendetta or for Vichy but there's more than a whiff of the dystopian about post-Brexit Britain.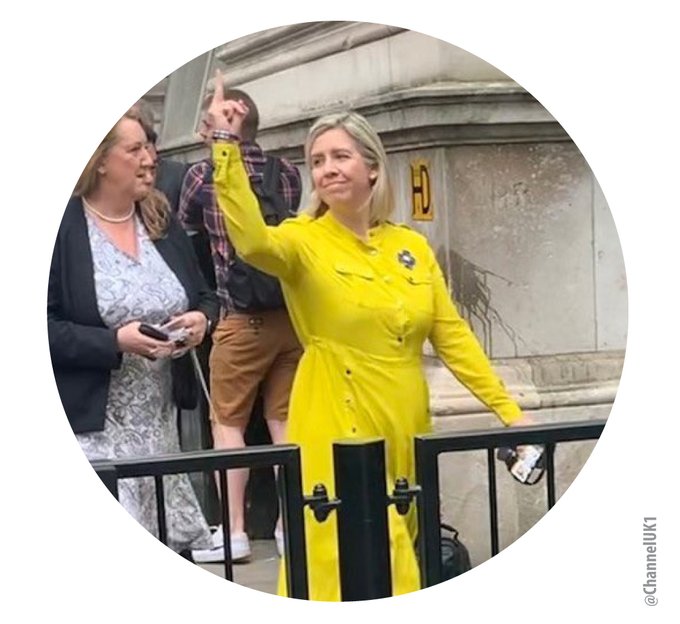 The Better Together campaign never really participated in 2014. Meeting after meeting was empty-chaired, invitation after invitation was declined. This 'active withdrawal' was coupled with a raw contempt that the event was happening at all, a stream of disinformation, dark money and a campaign so negative its own architects dubbed it 'Project Fear'.
Now, its far worse than that.
The No campaign doesn't have to campaign at all. They have no arguments. The only argument they have now is: 'this is not happening', and increasingly, 'you don't exist'.
There's a new narrative forming among the Unionist foot-soldiers and Britnat shire-volk. It's gone from "this is the most successful Union in the history of the world" (2014) to: "It's not really a Union at all" (2022). This volte-face ends up in: "It's not a union. We're one country and have been for a very long time. It's not normal to allow bits of a country to break away from the rest."
This can be seen in Penny Mordaunt's 'territories' messaging and in Alister Jack's faithful lingering at his boss's leaving-do. As Mr Cosgrove so cutely put it: "There is not much to like about the 'bool-in-the-mooth Scottish Secretary, as he embraced ideological contradictions, hanging around Downing Street, like a parcelled rogue, loyal to the end."
It's not clear if this is just a few stupid folk on social media or ra pepul internalising their leaders messaging, but is a change and you hear it more and more. It may be a result of the emboldened and amplified British nationalism, a sort of hangover from the Brexit-Jubilee era.
In Simon Jenkins cod-history: "There was no Celtic solidarity, never one nation, language or culture, let alone a military or political alliance. To the English these peoples should see themselves as what amounted to English counties, like Yorkshire or Kent, to be assimilated into a "great British" union. Wales was forced to join in 1536, Scotland in 1707 and Ireland in 1801. Wales came into union peacefully, Scotland grudgingly and Ireland never."
I'm not sure this assimilation and erasure will be successful. It didn't work when Britain was it's very peak (though it very-nearly did as maps with 'North Britain' testify) and it's certainly not going to work when Britain is at its final convulsion. Your Scottish Secretary being a shameful recreant, or being told you are British when nobody under 65 feels it, isn't going to work.
It's a strange place to be. We might reflect that it is only possible because Scotland has been eroded and elided, but because England has too.
I don't think people have really taken on board where we are now and what it might mean.

Help to support independent Scottish journalism by subscribing or donating today.