Our Unstated Assumptions are No Longer True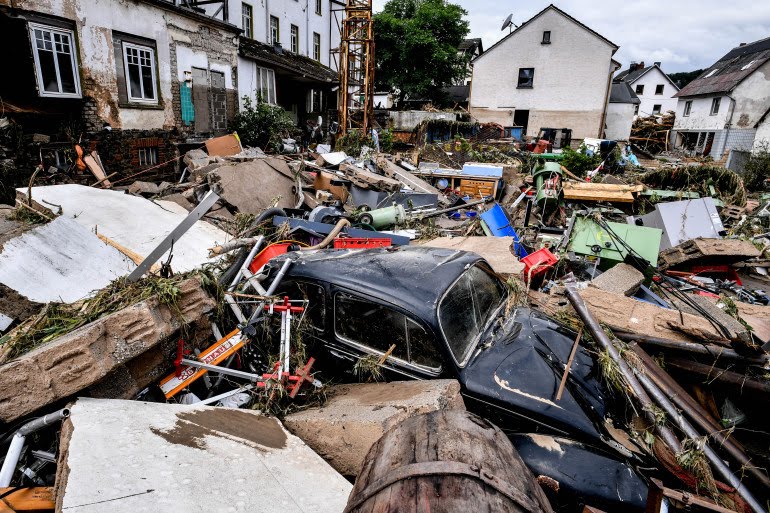 The Climate Crisis is Here.
Prices are rising; wildfires are burning; disease outbreaks are becoming regular.
These are all symptoms of the same illness: the extreme stress we have placed on our biosphere, the network of living beings that makes civilisation possible.
It is important that we look reality squarely in the face. Our instinct is to panic ("We're all doomed"), deny ("It's just summer"), or avoid ("well, I can't do anything about it") .
All of these reactions are entirely understandable. Climate change is far too big for any one person, group, or country to solve. Panic is no fun and doesn't help, denial gives us someone to be angry with ("the woke"), and avoidance allows us to pretend that it is possible for our lives to carry on as they are.
But our lives cannot carry on as they are. Between the pandemic and an unprecedented heat wave, our lives have begun to change for good. The climate crisis, which has for so long loomed in the future, is here.
We must begin by addressing our emotions. In place of panic, denial, or avoidance, we need calm, acceptance, and a deep seriousness. This will allow us to turn our attention to what is happening. We must breathe, and allow our fear to pass: only then can we move ourselves to action.
🔥 Fire at Dartford Heath in Kent, UK Amid Heatwave. #Dartford #UK #UnitedKingdom #heatwave #heatwaveuk #Heatwave2022 pic.twitter.com/RwBOadBcw9

— We Are Protestors (@WeAreProtestors) July 19, 2022
Climate-driven changes to daily life have already begun. As temperatures continue to rise, extreme weather is disrupting production and distribution. This appears to us as increases in the price of food, energy, and other goods. What James Meadway calls "the [unstated] assumption of ecological stability" that has underwritten two centuries of capitalism has ceased to hold true.
Our task is to imagine and build a version of the good life that can survive in these conditions. The old left wing model in both the socialist east and the social democratic west was to use growth to fund wage rises. Wage rises grew consumption, which funded investment in more growth. That model already looks broken, and is likely to become obviously untenable within the next decade.
Instead, our good lives must involve more of the goods we discarded in pursuit of growth. We must plant vegetables in our gardens, or as my neighbour has done, on land left derelict by the housing association. As we mix compost and woodchip into the ground, we turn dirt into soil, we bury carbon, and we take the edge off of rising food prices.
We can insulate our homes, install district heating or heat pumps, place solar panels on our roofs – generating power that is both cheaper and lower-carbon. We can replace many cars with e-bikes and public transport, saving us a fortune, protecting us from fuel prices, and making streets safe for children to play again. We can plant trees across our cities, giving us shade, drinking up the rain, holding carbon in their trunks.
It will not be easy. The ideas above adapt our lives to climate change and slow its pace, but they require investment and may well appear as a reduction in GDP. Capitalism's greatest strength, its rapacious need for financial growth, is now a millstone. Food grown, electricity generated, or miles travelled without money changing hands is a loss to the system and the oligarchs who rule it. We will need to reclaim our time from them, to slow our society so that an evening on the allotment or a ten-minute-longer travel time are acceptable.
But we are blessed with millions of people from every corner of the earth who are already fighting for a better society, a society that might yet survive the catastrophe we are living through.
We can understand the danger, breathe instead of panicking, and get down to work.