Why We Need a Kindergarten Stage
'Scots pupils face losing a year of school under SNP policy plan to raise school starting age to six!' screamed the Scottish Daily Express, sparking a shower of media interest in a proposal (for the forthcoming SNP conference) that Scotland should have a kindergarten stage for its young children,  like those in the Nordic countries. 
But there was very little coverage of the reason for the proposal, which is that education during early childhood (defined by the UN as birth to eight) should be based on the science of child development … and Scottish education gurus have never shown much interest in early child development. 
It shames me to admit it but during 30 years working in education myself – as a primary teacher, head teacher and literacy consultant – I knew very little about the subject.  It wasn't until the turn of the century, when researching a book on children's changing life-styles, that I started finding out. 
Mind you, it was a good time to get interested because neuroscientists were discovering more about the developing brain every day – especially the significance of positive relationships and play for young children's lifelong learning and well-being.  As a result, I've since spent most of my waking life  trying to alert other educators to the terrifying discovery that our national devotion to an early start on formal schooling is damaging many children's chances of success at school – and potentially undermining all children's long-term well-being.  
Fortunately, I wasn't alone in this discovery.  Many people from a wide range of professional backgrounds – health, child psychology, social justice, children's rights, the play sector and, of course, early learning and care – had the same concerns. In 2016, I joined a bevy of assorted experts to launch Upstart Scotland, a campaign for a relationship-centred, play-based kindergarten stage for three- to seven-year-olds. 
Scotland's Curriculum for Excellence has an 'early level' covering ages three to six, which (in the original document) is clearly based on the developmental principles Upstart recommends and, since Scotland has an obvious affinity with the Nordic nations, we believed the government would soon recognise this as the best way forward for early education policy.
We were soon disillusioned.  A few months before Upstart's launch, the First Minister announced a raft of measures aimed at closing the poverty-related attainment gap, including a plan for national standardised assessments of literacy and numeracy, starting in Primary 1. We wrote to the Scottish government explaining that national assessment regimes inevitably lead to 'teaching to the test' and, for children who aren't developmentally 'ready' at the tender age of five (which includes many of those on the wrong side of the attainment gap), pressure to get started on the three Rs is counter-productive.       
But plans for national assessments continued, and were soon accompanied by lists of literacy and numeracy 'benchmarks' for achievement in Primary 1, many of which are completely unrealistic for the age-group.  Lists of this kind are easily transformed into 'targets' so, as well as tests to be taught to, Scotland now has academic targets for five-year-olds. Despite considerable opposition from many children's sector organisations, and a motion carried by the Scottish Parliament to scrap the P1 tests, the government has pressed on with the policy.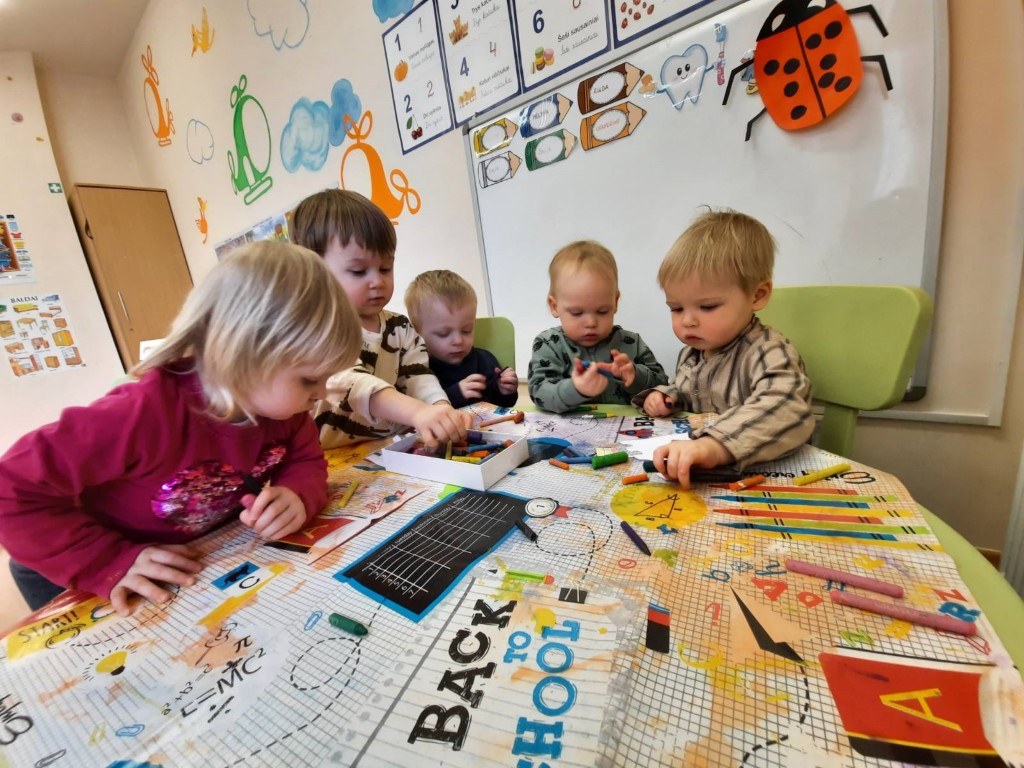 To be fair, they've also supported some moves in the right direction.  There's been a welcome expansion of outdoor learning, especially in the nursery sector (unfortunately it usually stops when children transfer to P1 because most schools don't have the facilities or aren't really interested in providing them).  There's now funded nursery provision so that all three- and four-year-olds have access for 1140 hours per year (although there are still an awful lot of problems to sort out). And, from 2023, automatic funded deferral of four-year-old child's school start for any parent requesting it. 
Last but definitely not least, in 2020 Education Scotland published practice guidance for early childhood care and education, covering the whole of CfE's early level. It's called Realising the Ambition: Being Me, is based on sound developmental science and is already inspiring many P1 and P2 teachers to change to a more play-based approach.    
So, when the SNP's Policy Convener, Toni Giugliano, proposed a motion to introduce a kindergarten stage at the forthcoming SNP Conference, the government's response was that 'It's not necessary – we're doing it already.'  But while Upstart Scotland gratefully acknowledges the progress that's been made, we must explain that it IS necessary and they certainly aren't doing it already.
A kindergarten stage is necessary to reduce the attainment gap (which is at root is developmental, not educational). As long as those tests and targets are there in P1, local authorities will pressurise schools for evidence of progress in literacy and numeracy. Most P1 teachers will be required by their senior management to teach the three Rs, rather than supporting children to learn as appropriate to their stage of development.  Research shows that, in the long run, early pressure for academic learning does far more harm than good. 
A kindergarten stage is also necessary to reduce the number of additional support needs in Scottish schools – now standing at a horrifying 33%. The majority of these additional needs are due to developmental or emotional problems, both of which would be hugely ameliorated by an extra couple of years in a kindergarten environment.  
And a kindergarten stage could also help stem the horrifying tide of mental health problems among children and young people.  What happens during early childhood has lifelong implications for physical and mental health.  It's a time when children need to be physically active, not stuck behind desks in classrooms for many hours a day.  It's when they develop, through play, the social and emotional skills needed to thrive throughout life – not least self-regulation and emotional resilience, both of which act as protective factors against mental health problems in the future.
Thanks to a decision by Victorian politicians, for the last 150 years Scotland has sentenced its children to formal education about halfway through their early childhood (at least a year earlier than any child on mainland  Europe or, indeed, Canada and Australia). It is not working. We need this change NOW!