Britain First: Braverman's X-Ray Plans
News from the Independent that Suella Braverman has plans to x-ray children to verify their age may seem to complete the week. Britain's descent into a place where the Home Secretary appears to be a verifiable fascist seems sudden, a lurch, but it's really not. We can chart the process over a thirty-eight year period.
Way back in 2016 Conservative MP David Davies called for child refugees arriving from Calais to have their teeth checked after questions were raised about their age. The Sun lapped it up. The same year Tracy Brabin was heckled by fascists while paying tribute to her late predecessor, Jo Cox, during her acceptance as MP for Batley and Spen.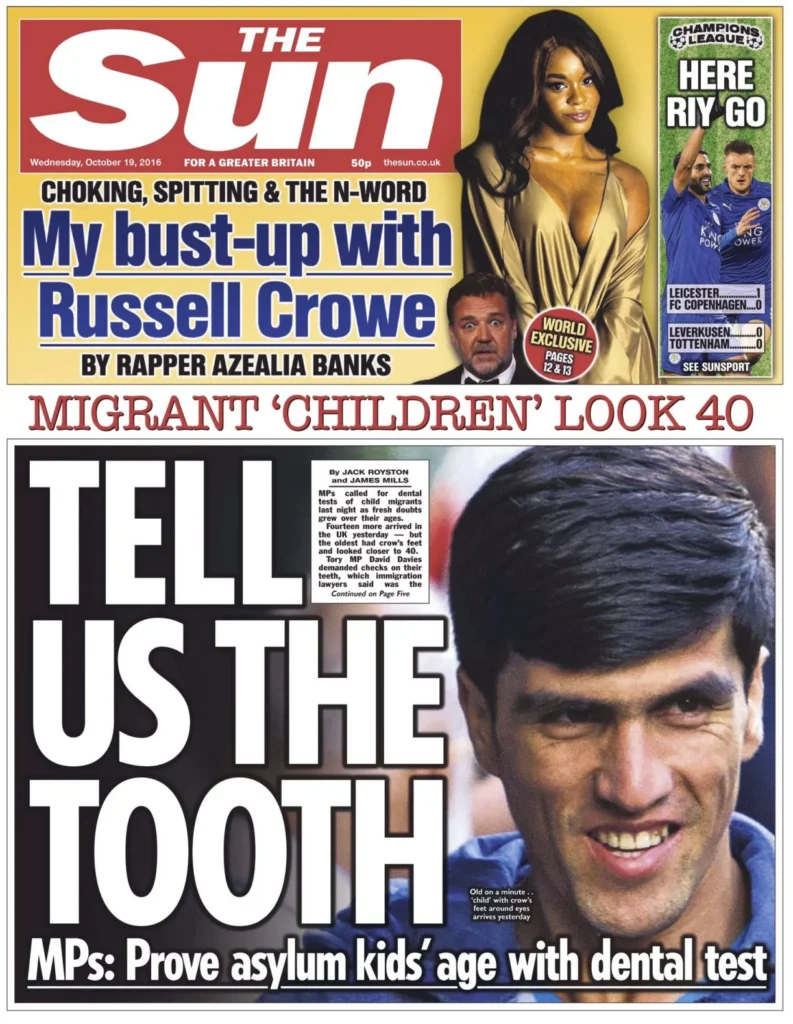 The suggestion of medical intervention is used to dispel the unfortunate reality that many of the people in Manston are children, being 'invaded' by children doesn't carry the same threat. Nor do pregnant women.
A year before Davies' plan Katie Hopkins wrote in The Sun arguing for gunships in the English Chanel and calling migrants 'cockroaches'.
The letter thrown over the perimeter fence is a terrible terrible indictment of the UK (Girl throws message in a bottle over fence of Manston migrant facility begging for help).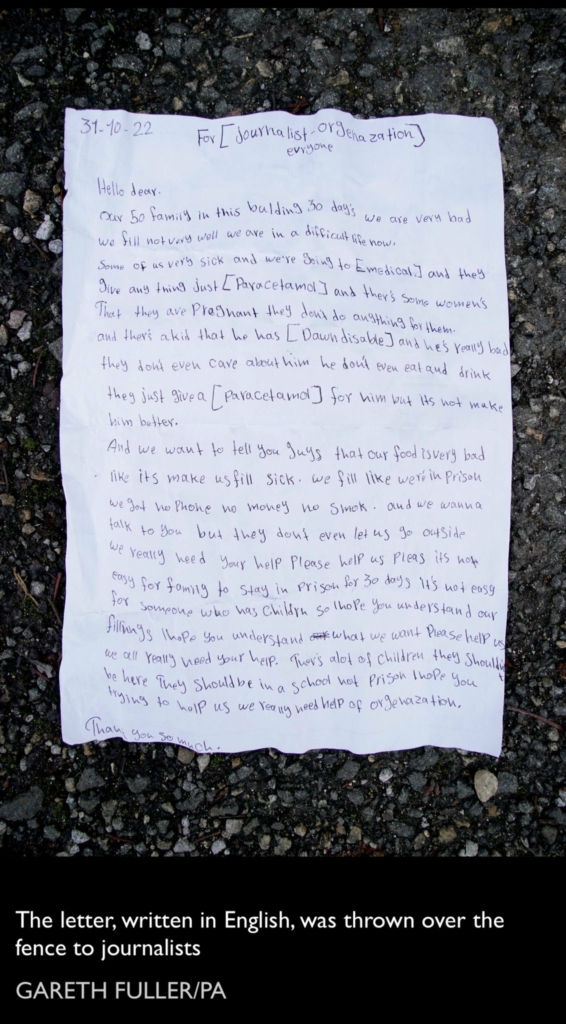 As Neil Mackay notes ('Talk of concentration camps and fascism … how did Britain sink so low?'):
"The SOAS Detainee Support organisation says explicitly: "Manston is a concentration camp. Interning people there illegally is a political decision taken by Suella Braverman and the Home Office. The children's cries of 'freedom' and 'we need your help' are a haunting indictment of the barbaric British border regime."
Now, under intense criticism Braverman has doubled-down but attempts at reducing the number of people at Manston have turned to farce. The Guardian reports that a group of eleven asylum seekers were just left at Victoria railway station without accommodation on Tuesday evening.
The descent of Britain to this place hasn't been sudden. But Braverman is the manifestation of the far-right as the new normal.
The stench of fascism has been accommodated and explained for years in Britain. It was hinted at by Norman Tebbit in the 1980s and we've been on a slippery descent ever since, from militarised police to militarised schools to extraordinary rendition to pleading for our soldiers to be above the law. From the staggering surveillance revealed back in 2016 by MI5, MI6, and GCHQ to the endless degenerate representation of ordinary people as scum in the routine language of daily tabloids. We ended up with Nick Griffin on Question Time and Nigel Farage a permanent fixture on mainstream media.
There's a symmetry between Thomas Mair (Jo Cox's killer) and Andrew Leak (who attacked Manston) it's worth remembering we are blithely ignoring the fact that right-wing white terrorism and violence is now a consistent element of the British political landscape.
The Guardian reported of Leak:
"He pictured himself online wearing a union jack face mask, and frequently shared posts by (Tommy) Robinson and conspiracy theories by several far-right groups, including New World Order, the Traditional Britain Group and Turning Point UK … In a post in July, Leak claimed 'all Muslims are guilty of grooming … they only rape non-Muslims'". And yet more – a lot more.
"Last year he wrote: 'A message to the UK government: if you dare come for our children we will come for you. If I can not have freedom, then I will choose death' … He also "liked" a number of far-right groups on Facebook, including Enoch Powell was Right; Close UK Borders; God Hates Islam; and Patriots party … He also posted conspiratorial and racist theories about China and Covid vaccines".
The response to the attack on the detention camp at Manston has been shocking. The far-right media has had a field day, mostly supporting and defending the Home Secretary.
The Sun's Harry Cole defended Braverman on LBC saying: "I think [Braverman] shored herself up last night. No one is going to come out fighting better for you than you if that makes sense. Yes, it was divisive. Yes, it was punchy. And yes, it was controversial. But she was saying what lots are people are thinking."
That phrase harks back to an earlier harbinger of normalised racism. Back in 2005 the Tories pulled out a campaign poster under Michael Howard's ill-fated reign in charge. It was certainly a step down in the descent of Britain to where were now.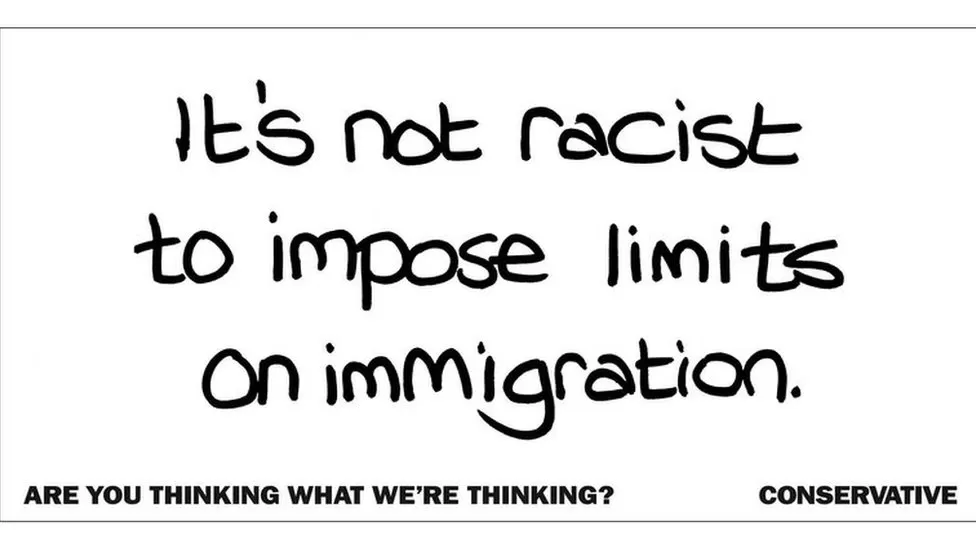 If Howard's billboards were a shift in permissible language so too was the Hostile Environment and Operation Vaken – the now abandoned plan to have vans carrying the message "In the UK illegally? Go home or face arrest". The vans were a pilot in 2013 in six London boroughs.
Operation Vaken was part of the government's "hostile environment" strategy (first introduced as a phrase by Labour home secretary Alan Johnson, then heartily championed by Theresa May in her six years at the Home Office). May's Hate Vans weren't a serious attempt to repatriate people (I think a review claimed that six people had 'voluntarily repatriated themselves), it was a dog whistle and a signal to UKIP supporters and bigots everywhere: "we're with you" it said.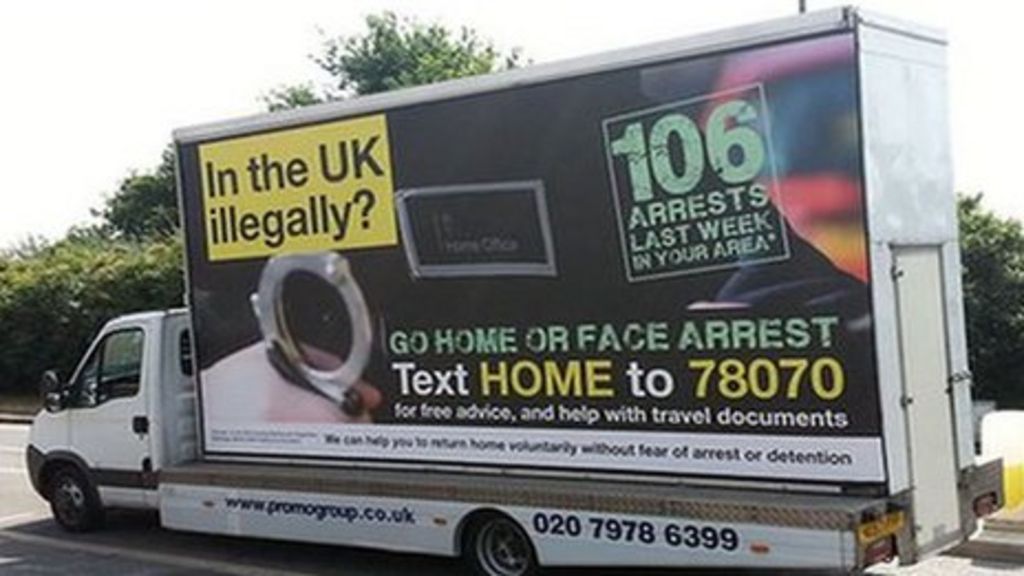 It's probably impossible to chart precisely the drift rightwards to where we are now, but these are significant moments as the Conservative Party responded to the pressure from UKIP and the issue of immigration was weaponised and popularised. This happens in the context of decades of relentless racism by Britain's tabloid press, though they could never quite decide whether all these terrible foreigners were coming here to 'steal our jobs' or 'cheat our benefits system'.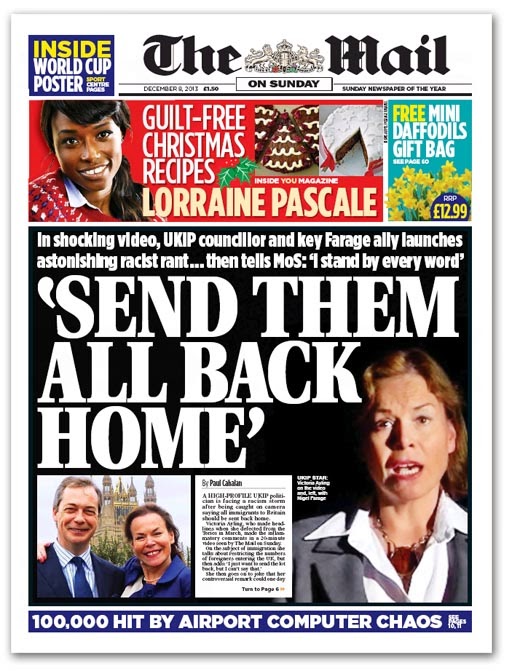 It happens in the context of decades of 'othering' of people who become dehumanised and used as fodder in the Conservatives culture war. They become a human shield, a distraction from the failings of the Tories in office, and it never ends. Even after Brexit the issue of the 'invading foreigner' is weaponised again and again and again.
To reverse this trend requires not just to throw out the Tories from Westminster it means a different understanding of the nature of immigration, it means a newly democratised media and it means a radical shift in values.  Reclaiming decency is a longer-term project than just denouncing Braverman.
Nor is it just about the Tories. Labour have historically plodded along behind the Conservatives, scared to make the case for an 'ethical foreign policy' since Robin Cook's time and in lockstep about immigration policy, even arguing against Rwanda not because it's a moral obscenity but on the technical grounds that it's not cost efficient.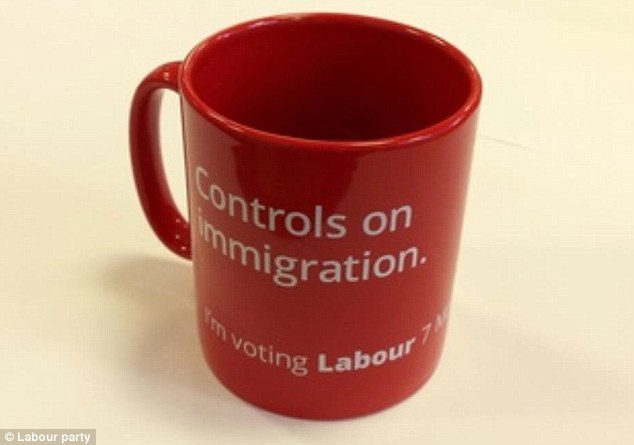 The wider picture is of a society in fear, manipulated and distracted by a political elite who want to distract and project. England – and in this case it is largely about England – is a country deeply ill at ease with itself – riven by social division – deep in recession and oscillating between hubris and inferiorism.
Post-Brexit Anglo-Britain is confused and unable to accept the simple concept of vulnerable human beings seeking sanctuary in the UK. The idea of basic human decency, solidarity and even pride in welcoming people in distress has been abandoned. Hatred, bigotry and racism has just been normalised as perfectly acceptable. This is a society which feels under threat, constantly under attack from malign forces (Albanians are this week's enemy of choice). It's difficult to know what could possibly resolve this tension, with the toxic forces at play that benefit from cultivating this atmosphere. As Britain descends into recession and possibly depression the 'lurch' to the right is likely to get worse, unless a completely different narrative is created: one of love and solidarity and hope and generosity of spirit. But that would come from a people that feel confident about their place in the world.