Three in a Row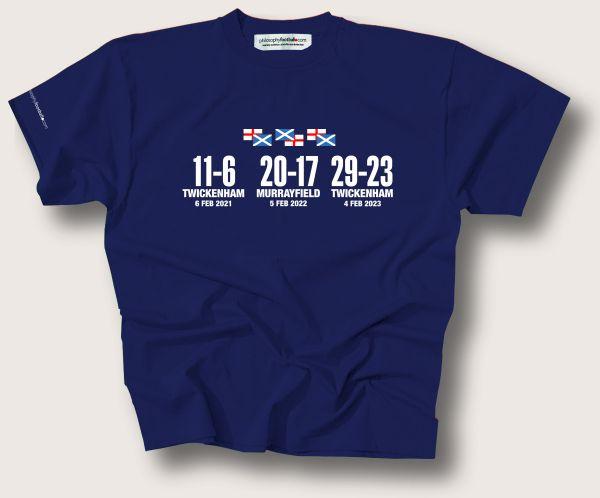 Celebrate Scotland's three-in-a-row wins over England with this 20% off exclusive Bella Caledonia offer, quote coupon code Calcutta3 at checkout.
Scotland 29 England 23 the first three in-a-row Scottish wins since 1972 and the first ever back-to-back Scotland wins at Twickenham .
Celebrate all three Calcutta Cup 2021-2023 victories with Philosophy Football's unique shirt in Scotland colours.
This is a limited edition one print run, then deleted. Go here to order: Scotland Calcutta Cup Hat Trick or call 01273 472 721 for phone orders