A Three Voiced Country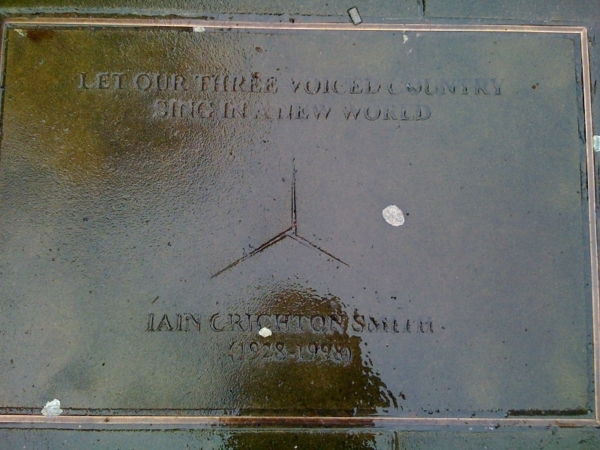 The grassroots activist groups for Scots and Gaelic, Oor Vyce and Misneachd, have called on Humza Yousaf and the Scottish Government to appoint a Minister for Scottish Languages to address the pressing concerns around preserving and developing Scotland's unique linguistic heritage.
In a statement they argue: "As a new Government team is now in place, we see no clear accountability for Scots or Gaelic, and this lack of clarity does not provide our communities with confidence that concerns around preserving and developing our unique linguistic heritage in Scotland will be sufficiently addressed.
While we heard some warm words around Scots and Gaelic and a lot about protecting minority rights during the SNP leadership campaign, we now need those words backed up with action and the rights of Scotland's linguistic minorities advanced. Both languages require immediate action to prevent further decline.
The Scottish Government consultation report on future support for Gaelic and Scots, and on a promised Scottish Languages Bill is due in the coming months, and it is vital that this report brings together groups from across the two communities to provide Scots and Gaelic a louder voice within Government. We need a Minister for Scottish Languages who can provide accountability and work with wider Scottish society to help advance the rights of Scotland's minority language communities."
The groups continue saying: "Oor Vyce and Misneachd are committed to promoting and protecting the use of Scots and Gaelic in Scotland, and we believe that the appointment of a Minister for Scottish Languages is a crucial step in ensuring that our linguistic heritage is preserved for future generations."
It's certainly a positive thing to see Gaelic and Scots campaigners organising together, as Iain Crichton Smith says "Let our three voiced country sing in a new world", but the appointment of a Minister for Scottish Languages would need to coincide with a Scottish Languages Bill with real bite, and with the clout of having a substantially increased budget to deliver from. We are welcoming pitches and organising commissions on how to do more than 'protect' Scots and Gaelic in the coming weeks.
Ideas we are looking at include: radical rural housing reform; mandatory gaelic immersion in the Gàidhealtachd; dedicated Scots radio output; much greater resources and funding for the provision of adult Gaelic courses; greater support in place for those raising children with Gaelic as their home language, including regular grants for Gaelic-speaking families; integration of Scots curriculum into schools including Higher Scots.