The Big Six Data Review: Let's Talk About The State of The Arts
The 'big six' producing theatres in Scotland came together to explore audiences and the challenges many theatres are currently facing. This is a great idea and working collaboratively to explore shared issues is a smart way of working, and one I personally believe the arts could do more of. The report "Disappearing Act? A data-led review and recommendations for urgent action to safeguard a credible producing theatre sector in Scotland" was undertaken by Data Culture Change on behalf of The Citizen's Theatre, Dundee Rep, Pitlochry Festival Theatre, Royal Lyceum Theatre Edinburgh, Traverse Theatre and Tron Theatre. The findings are, unsurprisingly dire. All the theatres state they are struggling to keep their doors open and are questioning how they can maintain creating and producing theatre under their current circumstances.
I empathise. As an artist and researcher in the culture sector, it is easy to see how we are all facing an increasingly precarious future. Creative Scotland have faced real terms cuts of around £13 million in the last decade, and it is the artists and organisations that depend on them who are taking the hit.  
As a researcher, I have had to learn a lot about data. Because this report highlights some alarming data everyone in the sector should be aware of, but at the same time, jumps to making claims about what that data means which are not true. These claims need to be handled with care and examined: if we are collectively interested in ensuring that Scotland's cultural sector thrives, we need to ensure we're exploring alternative options to the ones being presented. So please bear with me, as we navigate the data.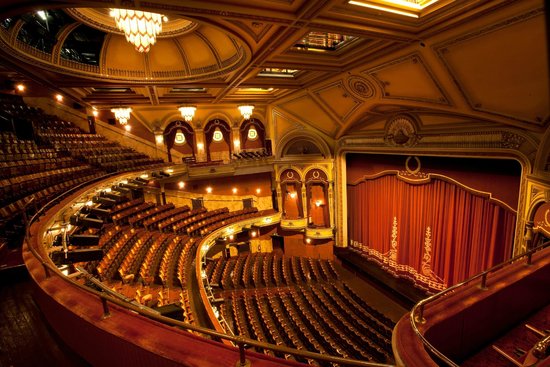 Firstly, the report highlights that the theatres currently do not have enough "bums on seats" meaning they are unable to make a profit, or in most cases break even. It shows that whilst four out of every ten homes in Scotland have attended the theatre over the last five years, most have attended "big ticket" shows from outside of Scotland (such as 'The Lion King' and other London based touring shows) "we estimate that less than 15% of the theatre they consumed was made in Scotland" (2023 p.8). The theatres highlight that they are struggling to compete and the solution to this is to collaborate, creating large scale "wow" shows with big ticket prices, and famous faces:
"To maximise the likelihood of developing a 'hit', promising productions need to be funded and supported with an expectation of success and guided by skilled and experienced commercial producers. We recommend that the six independent producing theatres work together to create a new company that will support and co-produce popular shows that are expected to tour within Scotland and then go on for further commercial exploitation in other parts of the UK and internationally. These 'popular' shows would be capitalised enough to ensure that every one has a 'wow' factor with strong titles, high production values and casting that helps sell tickets. While not every production will return a profit, the expectation would be that across any year the company would generate a net profit that would result in a dividend for its shareholders: the six independent producing theatre companies" (2023 p.9).
There's a lot to unpack there, but of course the main issues with this is the reduction of risk taking, of alternative voices and storytelling, of supporting emerging creative practitioners, of commercialisation of the arts which ultimately undermines alternative values and is an active step towards "dumbing down" of theatre. It also of course comes with additional risks which are not explored in the report: if Scottish audiences are only occasionally attending big ticket shows, the theatres will be going in direct competition with London touring shows. A lot of the data gathered was also before COVID and the cost-of-living crisis. Families simply can't afford to take themselves to larger theatres anymore. The theatres will be unwittingly increasing, not decreasing, competition with theatre from outside of Scotland. 
But perhaps the most alarming data to emerge is: "As we expected, as well as geographic inequities we found that audiences in Scotland were more likely to be from higher social classes and educated to a higher level. We also found that those who attended theatre more frequently were less representative of the population as a whole" (2023 p.8). The above approach, of creating one large company to produce high ticket theatre, does absolutely nothing to challenge or change this. The idea is that any returns made on the company would also feed engagement, a recreation of trickle down economics, which sees the people who need the most support get the least.
What do we value in the arts? Because the model being suggested is one which values having more "higher social classes" bums on seats. It does nothing to mitigate the poor job the theatres have done on diversifying their audiences. It doesn't connect with the people already marginalised by society who are absent from their organisations. Worse, is that this report overtly threatens to cut the things which for most make theatre and the arts more broadly important:
"The six independent producing theatres are facing a perfect storm. To reduce expenditure further, they can only reduce the work they are doing: 
less support for artist development
a reduction in community and education work and
a reduction in the number and/or quality of productions" (2023 p.9.)
I would argue that the least important part of theatre is the physical theatres themselves, but rather the processes and work they do with audiences, communities, and artists across Scotland. The work being threatened, is the very thing that needs to be protected.  If Scottish theatre is struggling to compete with touring shows from London, then why would it bother competing, when so few people can afford to go? Why would you not take an alternative hyperlocal approach, one which centres the very people you have been unable to reach and work with for years? Why would you continue to put the opening of your doors over the support of artistic development and community and education work? 
It is notable that the theatres who commissioned the report are all based outside of the highlands and islands. It is also worth noting that the directors credited in the report are all white and middle class. Four out of the six directors are men. The report does not engage with anyone who is not already an audience member or employee of a theatre. It doesn't reach out to the people absent from theatres to ask "what can we do for you?" but rather speaks on their behalf as if they're too stupid to know. As if the people who aren't coming to theatres aren't going because the names on the stage aren't big enough, or the lights bright enough. 
There is a lot of important data in this report, which I think can be used to guide effective and ethical approaches to future theatre making and the arts more broadly. But to do that, we need to put that data into action and explore with the people who are not attending theatre radical new approaches. What if some doors closed, for theatres to start working across community spaces and places, creating multiple small scale, affordable and local pieces in collaboration with communities instead? What if they thought about getting the middle aged middle class bums that occupy their theatre seats out into the areas that could benefit from their "high social class" cash the most? What if a theatre doesn't need raked seating, but can be reimagined in car parks, housing estates, beaches and mountainsides? What if we just tried something, completely different?