Hit the North
There's such delicious irony at today's announcement (trailed assiduously for days, including fake photo scoops) of cancelling HS2 to Manchester, in Manchester. It confirms the UK as a joke project, incapable of real-world ambition at any scale despite the ridiculous rhetoric of Brexit about being a great power.
Reality: Global Britain can't get past Birmingham.
It confirms too Britain as an antiquated entity running on 19th C infrastructure, the perfect metaphor for a constitutionally retarded backwater. Also confirmed by this announcement is Britain as a deeply centralised state where vast funding swirls around the power-base in London, with Barnett Consequentials inconsequential and huge swathes of the north of England and Wales treated with complete contempt.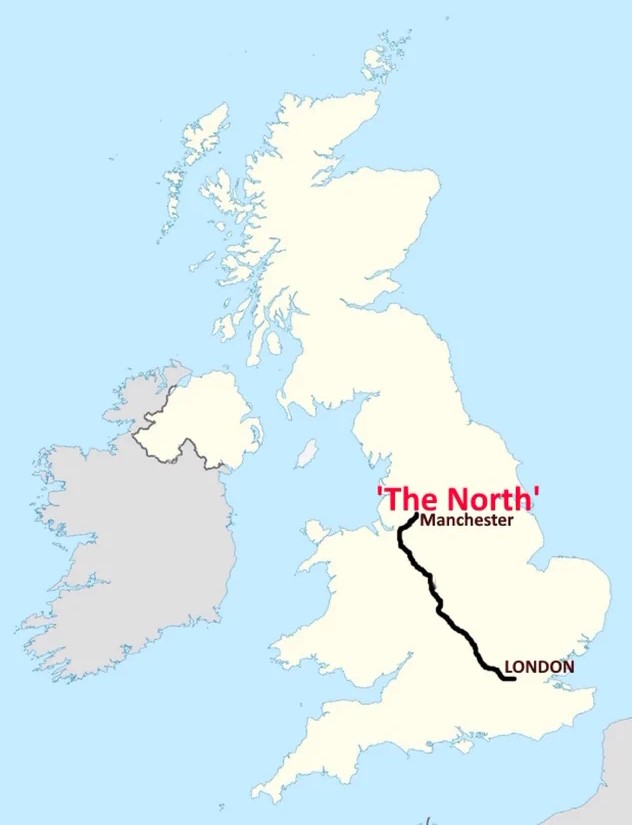 The beleaguered Prime Minister will try and spin this with the line that it would still be going ahead, but just on the existing tracks. The idea that Sunak's government is on-track – or that high speed rail can function on old railways is treating people as being very very stupid.
There is no 'Northern Powerhouse' and there is no prospect of a modernised Britain. This is a deeply reactionary centralised state, a government in its death throes run by quasi-fascists all on show at conference eagerly displaying rampant homophobia, transphobia, racism and bigotry. They have no filter, no need to display these views through the prism of metaphor or hinting sheepishly at what they really mean ('Are you thinking what I'm thinking?'). This is the party of 30p Lee and a Hurricane of Immigration, of segregated hospitals and transportation to Rwanda and diseased hulks to house asylum seekers. These is no pretense at what this is any more.
The Party's Over: Now What?
Seasoned commentators, and the general public have stared at the spectacle of the Tory conference in disbelief. The Tory party is over. It has been replaced by a simulacrum of its former self, feasting prematurely on its own anticipated demise and joyfully spewing out disinformation lies and conspiracies with a knowing grin.
They know they are lying, we know they are lying, they know that we know they're lying.
The radicalisation of the Conservatives has been grim viewing as the ascendancy of Nigel Farage, Suella Braverman, Penny Mordaunt and Priti Patel foreshadows things to come.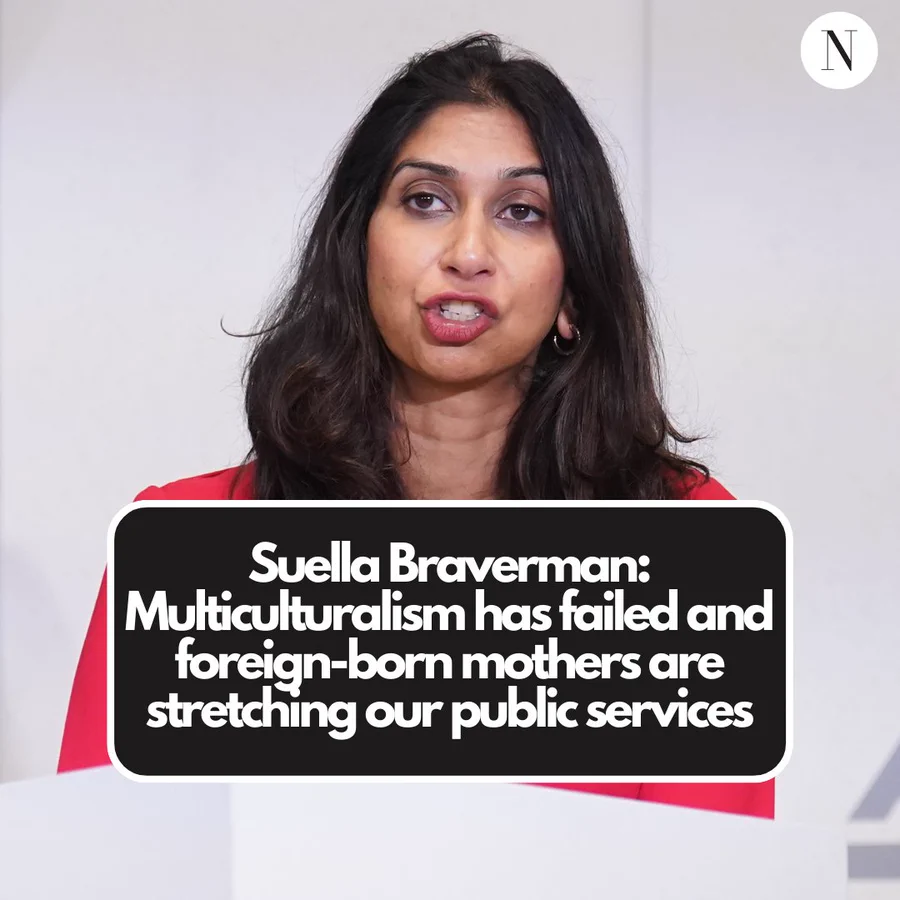 There is no Conservative Party with discernible wings from 'left' (whatever that ever meant) to centre to right – there is just the right and the hard-right.
When it comes to summing up what's going on at the Conservative Party conference, phone footage of Priti Patel and Nigel Farage dancing and singing along to 'Can't Take My Eyes Off You' could hardly be more on point.pic.twitter.com/mSDiau2gGt

— Nicholas Pegg (@NicholasPegg) October 3, 2023
Who cares?
It's worth standing back and recognising the impact of this.
If the Conservative party have moved to the far-right – to occupy spaces previously inhabited by the fringes of fascist parties and projects – the Labour party have shifted too and now occupy the sort of 'centre right' ground previously owned by the Tories. This means that the inevitable election of Labour which is sending the Tories into such meltdown will effectively be the election of a Cameronian conservative party.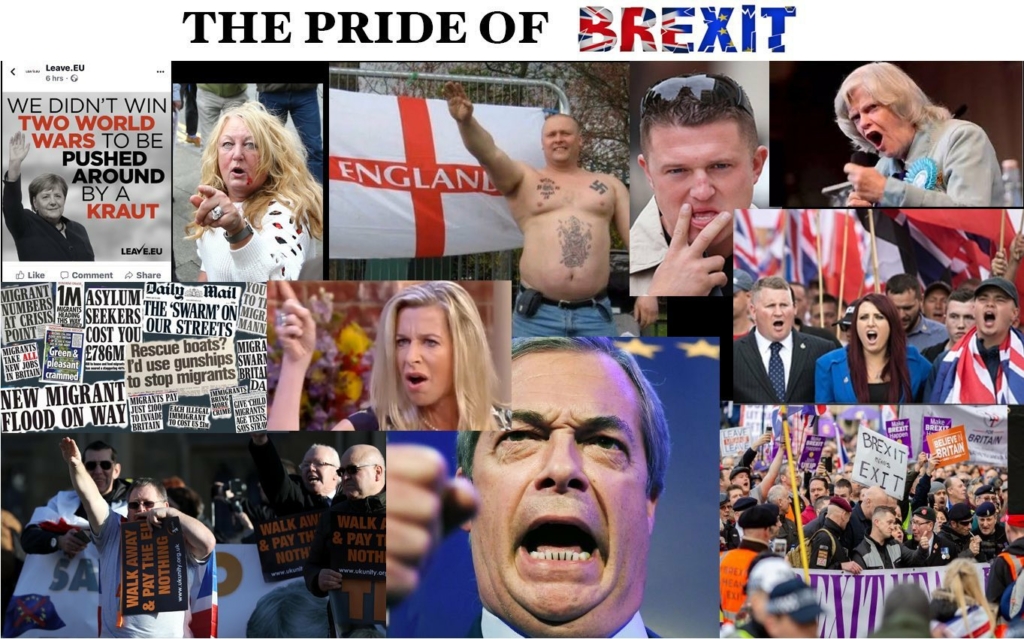 Don't believe me? Yesterday we heard one of the most deeply hateful, bigoted and racist speeches ever spoken by a UK government representative and Labour's response was either silence or complicity. There is of course a danger in nostalgia for the Old Conservative Party, and there is certainly continuity of the far-right from within it, but this something new, unhinged and unfiltered.
When Labour win in Rutherglen tomorrow, as they surely will, it will be celebrated as a symbolic victory, a landmark in the road back to normality and a confirmation that all is well for the ascendancy of Sir Keir Starmer.
Britain's new right has come snarling out of the Brexit debacle, humiliated and exposed and is now on full-scale war against all the usual suspects. Now – emboldened by their imminent demise – the Tories are like wounded animals conducting a scorched-earth policy against many of their own policies as they stagger towards electoral defeat.
There is a connection between infrastructure failure and the rancid politics of the hard-right on display at conference and across your timelines. The abandonment of HS2 will be re-spun as a victory for localism, for small-scale thinking, against the horrors of the metropolitan elite. It will be re-packaged as a victory against centralism and the Big State, against 'woke trains' and the dystopia of Net Zero. In a blizzard of lies and disinformation Sunak will stand victorious in a bedlam of disgusting politics.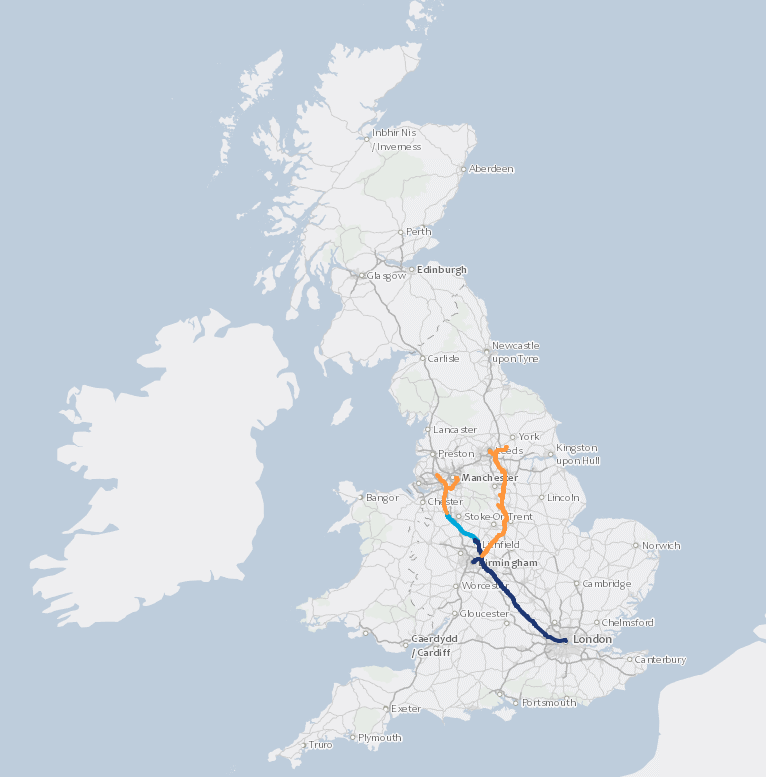 The irony of this is that Scotland isn't even mentioned in this debacle. The HS project was originally billed as 'uniting the whole country' – a symbol of the values and strengths of the United Kingdom. It certainly is.