Loaves and Fishes
Allow me to try and square the Labour virtuous circle; their circle, their square. Rachel Reeves, a Bank of England economist, with deeply conventional and dated ideas, follows the 'there is no money' mantra of Neoliberal Conservatism. The implication of this conservatism is that she is thirled to the essentials of cut the deficit, cut the national debt policy; which actually means turning deficits into surpluses, and that means public expenditure must fall. Starmer agrees with Reeves. They are a team; not a policy wafer between them. Starmer, however is going to "build" for the future; which he articulated with emotional authority in his speech. Here is the list he enumerate, which is not modest. Here is a man on a mission.
Here is the list he presented, unblinking. It is not modest. Here is a man on a mission.
1.5m new houses; repair the NHS ("More operations. More appointments. More diagnostic tests.You will be seen more quickly. In an NHS clearing the backlog seven days a week … Mental health treatment when you need it. We'll guarantee that. The 8am scramble for a GP appointment. We will end it. Dangerous waits for a cancer diagnosis. We will consign them to history"); More police ("in your town, fighting anti-social behaviour, taking back our streets"); "Infrastructure gets built"; "we commit to a new generation of colleges. Technical Excellence Colleges. Colleges with stronger links to their local economies" ("Training lab workers in Derbyshire. Automotive Engineers in Wolverhampton. Computer Scientists in Manchester. Nuclear Technicians in Somerset. Builders in Staffordshire. Toolmakers in Hull."); A Climate Mission ("Speed ahead with investment. Speed ahead with half a million jobs. Speed ahead with Great British Energy. A new energy company that will harness clean British power for good British jobs. A company that will be publicly owned, …. that will be based in Scotland").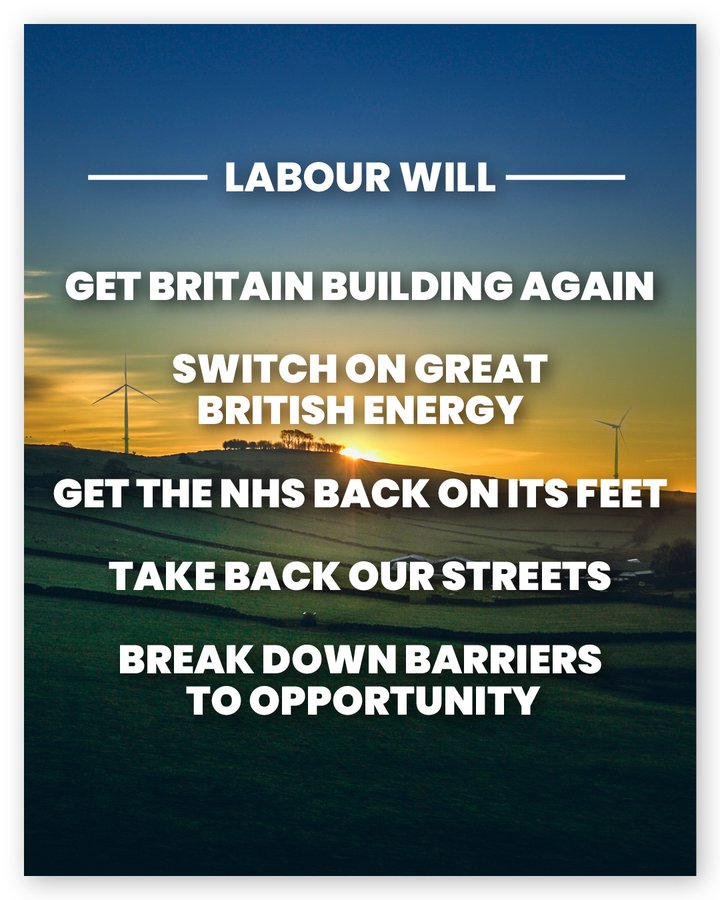 The list is taken directly from Starmer's speech. The quotation marks represent direct quotes. Note that no costs are given; no timescale is offered; no financial consequences discussed. All of Starmer's list is created, remember with no money. It is magic; just like that. Problem solved: and they are telling you the list can be fulfilled with no money. It is all down to the unique genius of Labour leadership; as, we may suppose a special kind of miracle from the blessed. 
Loaves and fish.