Lost Worlds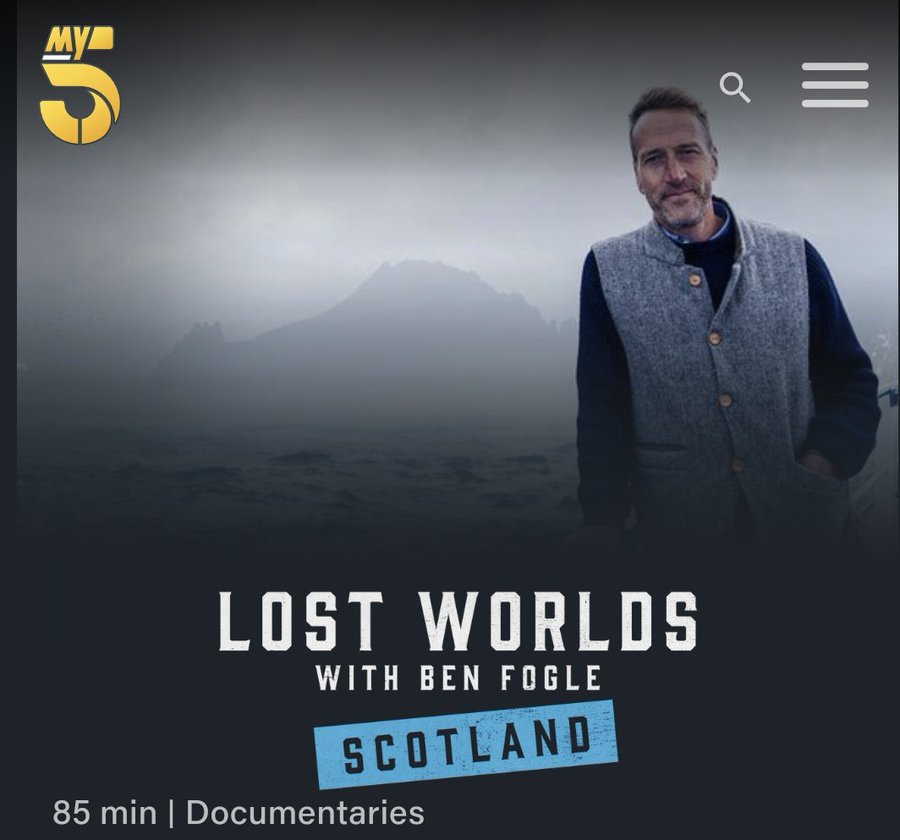 Did you wonder where you'd gone? Scotland is here given the Atlantis treatment by Midshipman and human-labrador Ben Fogle.
Despite being one of the signatories pleading Scotland to 'stay' in 2014* (along with luminaries such as Kirstie Allsop, John Barrowman, Dickie Bird, Gyles Brandreth, Ronnie Corbett, Tracey Emin, Toms Holland and Hollander, Sir Bruce Forsyth, Rod Liddle, Kirsty and Gabby Logan,  Andy McNab (you know the SAS guy), Al Murray, Sir Cliff Richard, 'Sting' and Alan Titchmarsh) Fogle's career has come back again and again to the Lost World.
Ben's career was of course launched on Taransay in Castaway in 2000, but as well as stints co-presenting Crufts, Country Tracks and Prince William's Africa, he has ventured back to Scotchland in Coastal Walks with My Dog and 'Scotland's Sacred Islands with Ben Fogle' (2021).
Now, having visited Lost Worlds such as 'Detroit' and 'Chernobyl', the intrepid Fogel tackles 'Scotland'. In a previous episode Fogel set out to explore what caused the communities of Detroit to fall apart. This week he will take the same form of radical othering to the Lost World north of Carlisle.
Maybe there's a connection between 2014 and today? Maybe Ben was faced with such an existential threat in thinking about Scotland being 'Lost' that it caused some irrevocable crisis, like a constitutional Bermuda Triangle or a political Brigadoon?
Answers to explain the confusion on a postcard … if you can find us …
* "The decision on whether to leave our shared country is, of course, absolutely yours alone. Nevertheless, that decision will have a huge effect on all of us in the rest of the United Kingdom. We want to let you know how very much we value our bonds of citizenship with you, and to express our hope that you will vote to renew them. What unites us is much greater than what divides us. Let's stay together."