A Modern Day Version of the Highland Clearances
What does the botched PR and lobbying of the Short Term Letting and Landlord crew tell us? Having at first described the modest – and decade-late regulation – as a 'pogrom' – one has just described the impact of the legislation as akin to the Highland Clearances. This from the Scottish B and B Association: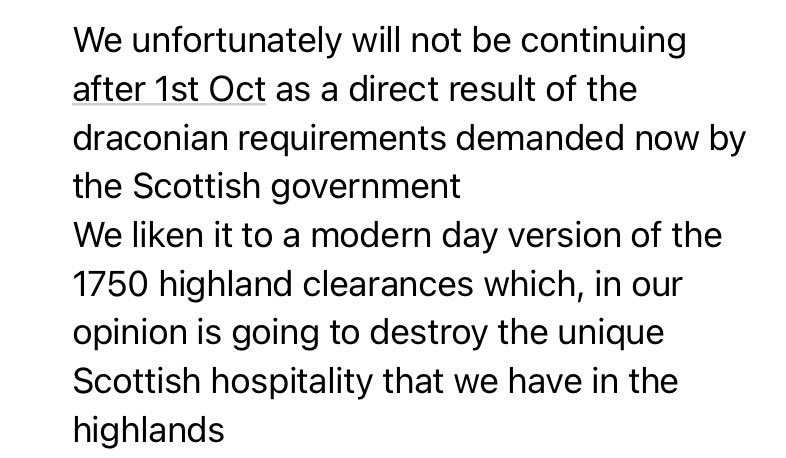 Not only is this completely offensive, I think we can be fairly sure it is written by someone with little or no knowledge of Scotland or the Clearances. I mean, sure, landlords were involved with the highland clearances but I think you've maybe got your history wrong…
I think we can gather a few things from the consistently terrible PR campaign run by various bodies of the landlord lobby such as The Association of Scotland's Self-Caterers (ASSC), DickinsEdinburgh and the Scottish B and B Association.
The first is that they have 'assumed power', nut not actual power. They have no experience of being told, or asked what to do, and they are shocked at the experience. They reek of entitlement.
Second they have a completely wild sense of how they are perceived in society, which suggests they live in silos of privilege.
Third they can't really cope with the concept of transparency. They have become very riled about basic issues like having a business and begun to mobilise Tory MSPS in their hysteria …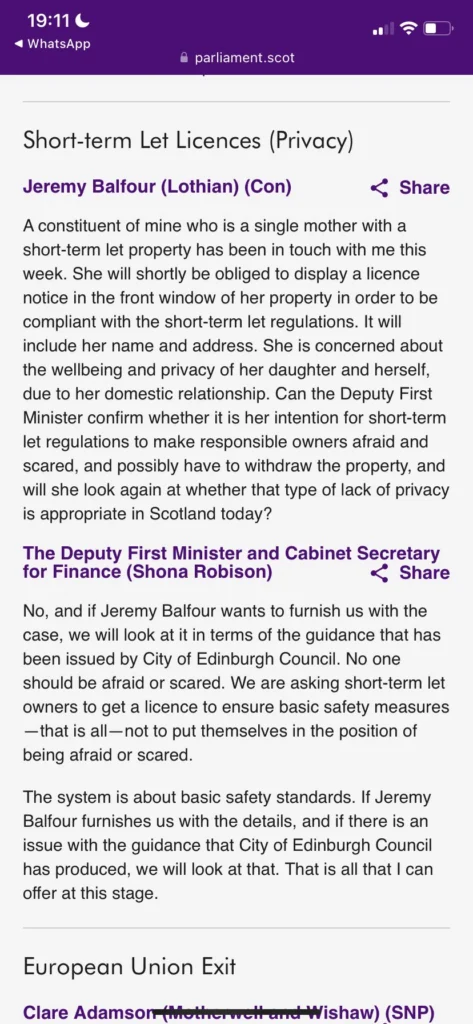 Fourth, they have a vastly over-inflated sense of their own importance, hence the wild accusations of the consequences of simple regulations causing a devastating impact on Scottish society, variously 'the whole economy', the 'Edinburgh Festival' (God forbid!) and who would clean the stairs!!! To be fair this is not really their fault. Entire cities and regions are designed around tourism as a single one-dimensional economic driver, and their sense of self-entitlement must be born from the experience of being able to do whatever the **** they wanted for decades. No wonder they're in shock.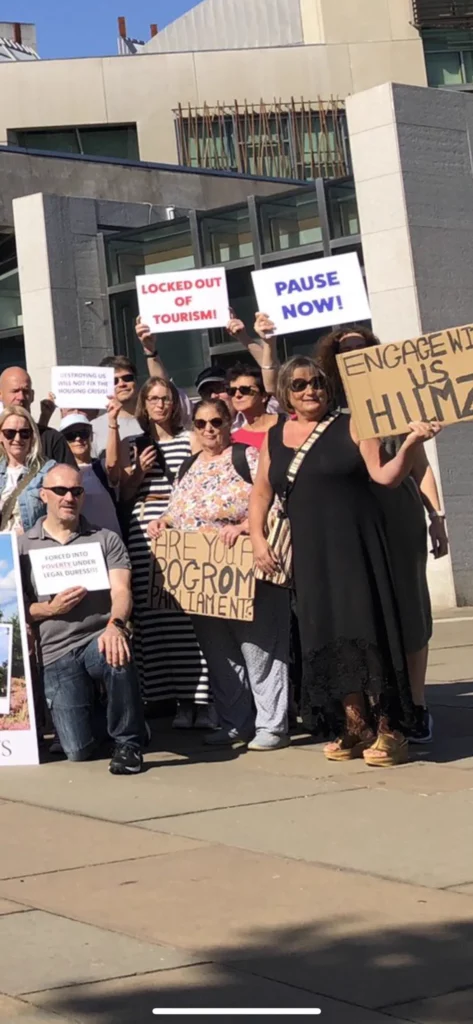 Beyond the comedy of watching the hyperbolic breakdown – and the comedy social media antics – there are some wider political lessons to learn. The first is we need a serious conversation about the tourism economy in Scotland, what it is for, who it benefits and how it can be reclaimed and wholly re-made and re-thought. This is intimately connected to the issues of affordable housing and to land ownership.
The second is that despite the assumed power, and the considerable legal and financial heft amongst their networks, they haven't won. In fact the very fact of their not being embedded in communities and in many cases being absentee has exposed their relative weakness. It could also prove to be a turning point for progressive or radical forces in Scottish society: reforming political parties, social housing campaigners and volunteers. Could it give some much needed cojones and chutzpa to the Scottish Government? Could it mean and end to the phenomenon of legislation being abandoned when it is shouted-down by a now familiar alliance of political forces? What is the next strata of vested interests and power that needs to be taken on? Because the political lesson to be drawn from the STL legislation is that these interests aren't as powerful as they (or we) think, and that surfacing and cohering networks of resistance is far more effective than we'd imagine.