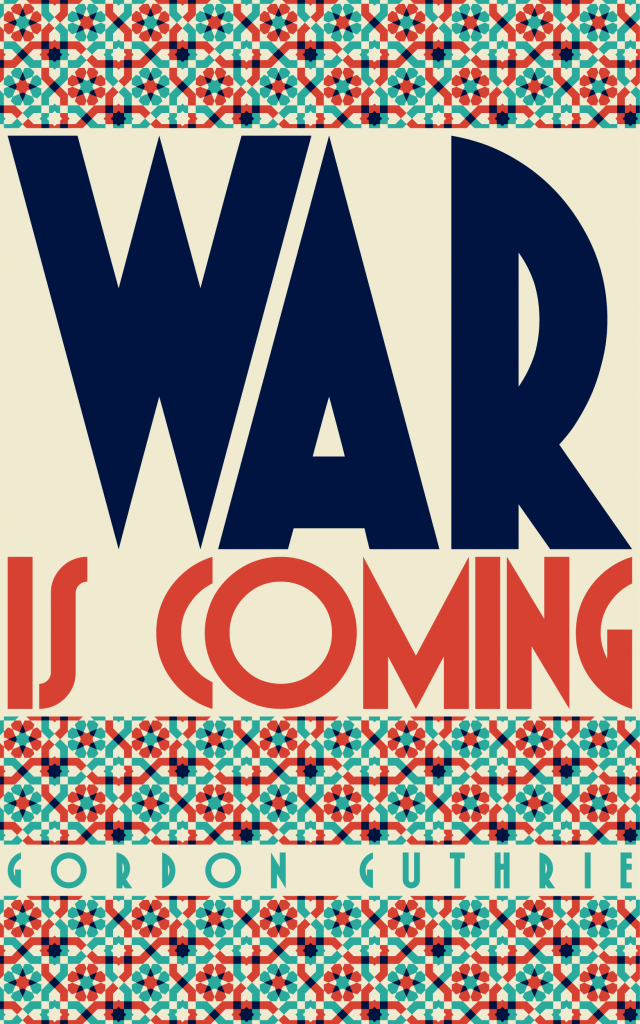 'War is Coming' by Gordon Guthrie is the first of a new series of ebooks published by Bella Caledonia. It charts the last thirty years of British foreign policy failure confusion ineptitude and cowardice. War Is Coming makes no pretence at having all the answers to a complex and uncertain geopolitical situation – but aims to pose the hard questions – about failure, about political and military strategy, about the domestic challenges we face and how to recover from a disastrous decade and a half of war.
"You may not agree with some of Guthrie's analysis, nor some of his remedies, but I guarantee he will make you question your most basic assumptions about how we keep ourselves secure in the new  world order."
– Kenny Farquharson, Times columnist.
"Is it good enough, when turning our battered minds to the crises of the Middle-East and North Africa, to either sit on our hands (stopping ourselves doing any more imperial damage), or raise arms (to tell future generations we at least did something)? Shaped by a childhood in Bahrain, and as a young man in Belfast, Gordon Guthrie brings his current mindset (a systems engineer & Indy strategist) to bear on the space between these two responses. For those Indy supporters who want Scotland to play a constructive & peace-increasing role in a complex and often frightening world politics, Gordon does us a great service: he presents our ideals with the facts of history and the current situation. And asks us to think, hard. A necessary and genuinely challenging book." 
– Pat Kane
All proceeds to the Scottish Refugee Council.