Our Movement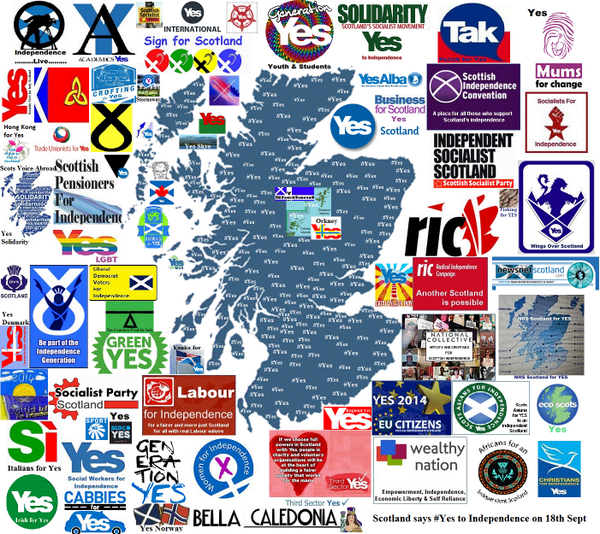 We thought we'd try and gather all of the independence movement projects in one place. Here's our list, let us know what we've missed?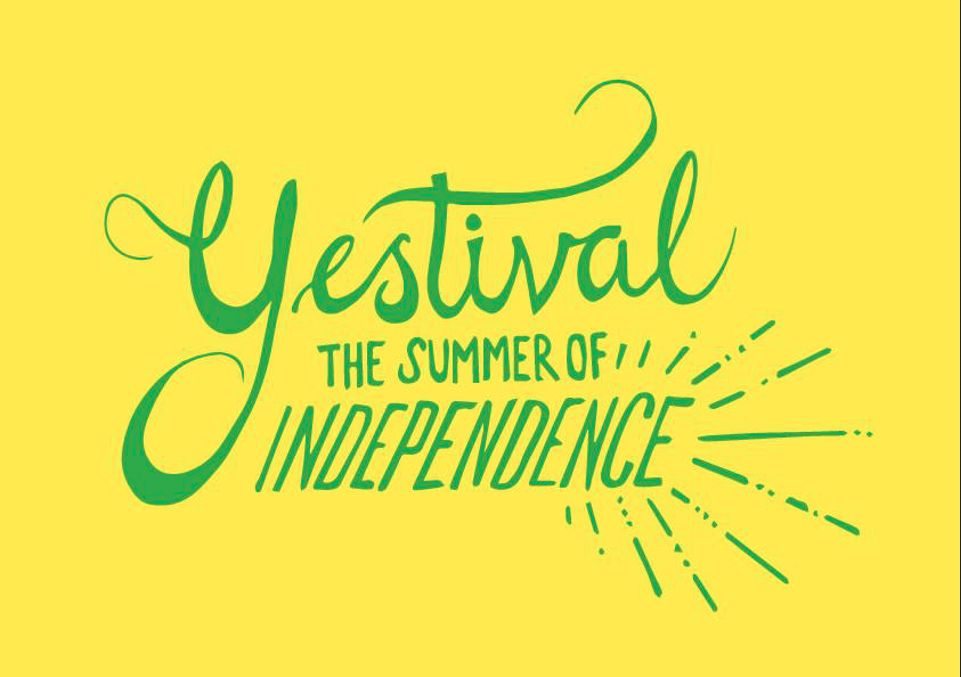 Yestival – from the national Collective – "Yestival will be the centre of the cultural campaign for independence – a month-long national grassroots festival taking place across the whole of July.
From large events, pop-up street performances and guerrilla happenings, we hope to showcase the best of Scottish culture with help from communities across the country. National Collective will be touring Scotland's cities, towns and villages from the Borders to Shetland with a few surprises along the way. Yestival will help to engage and inspire people in Scotland to imagine a better country and to vote Yes." More here.
Aye Inspired – a guerrilla art exhibition of artworks inspired by the referendum. See all the details here.
The Bus Party – The Bus Party is a touring group of artists, listening across Scotland in the run up to the Referendum, and asking, "What kind of Scotland do you want?"
See James Robertson's 'The News Where You Are' here.
Hour Scotland – focused on undecideds and inviting people to take one hour to have a think: 'Please take 60 minutes to decide on the independence debate. No politicians, just people who care'. Details here.
Aye Talks – Nineteen speakers, each giving a 10 minute talk on a different subject, themed around independence.
A project inspired by and dedicated to Margo MacDonald, includes Miriam Brett, Kieran Hurley, Jim Sillars, Jeanne Freeman, Isobel Lindsay, Patrick Harvie, Cat Boyd and many more. Details here.
RIC Mass Canvass – possibly the most exciting development of the indy movement,  check the site for all the details for the mass canvass on 22 June.
iPoster – a poster competition to find the definitive image of the referendum with £1000 prize. More details here.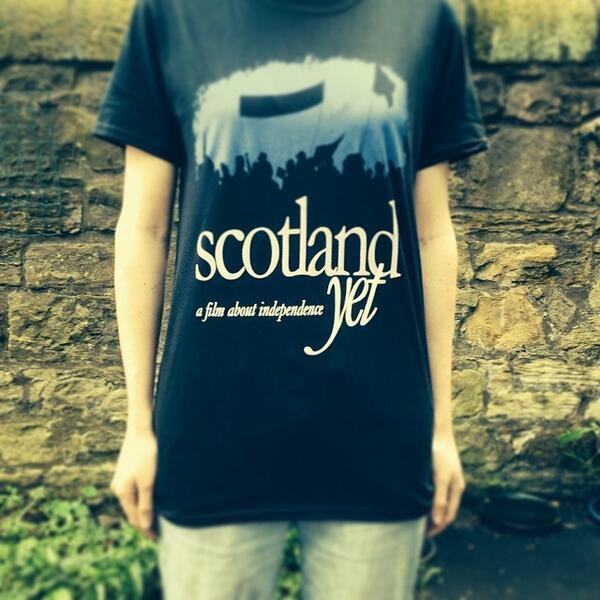 Scotland Yet – a feature length documentary film about independence from Jack Foster (he of the sonorous voice overs) and Christopher Silver . The dynamic duo raised the funds through crowdsourcing and describe it as:
"An accessible, engaging and upbeat documentary from the makers of The Fear Factor about the most interesting year in Scotland's history… Blissfully free of soundbites, spindoctors and statistics, Scotland Yet will ask a range of experts, activists and artists, how they think a Yes or a No vote will change their part of Scotland. Provocative, insightful, and sprinkled with dry Scottish wit, this film will be no less than an epic journey into a land that's beginning to see itself in a whole new light…"
See here.
Five Minute Theatre – The National Theatre of Scotland and The Space present the Great Yes, No, Don't Know, Five Minute Theatre Show.  24 hours of live five minute theatre from hundreds of actors. CREATED BY ANYONE, FOR AN AUDIENCE OF EVERYONE. Co-curated by David Greig and David MacLennan.
Scottish T-Shirt Uprising – all movements need good tshirts. Thankfully we have the wit and wisdom of Fergus Walker, multi-talented designer.
Get great slogan t-shirts here.
Closer –  four limited edition print magazines dedicated to the wider issues of independence. Each issue has a limited edition print run then articles are re-released on line for a new life. We publish beyond the usual suspects with #1 featuring Jose M Ramos and #2 featuring Smari McCarthy alongside a crowd of original thinkers.
If you want to get involved contact us here and become part of the distribution network.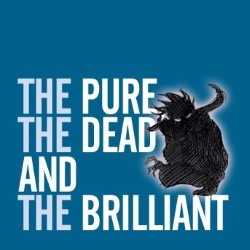 The Pure, the Dead, and the Brilliant – What would happen if the bogles, banshees, demons and selkies of Scots folklore were involved in the independence referendum? Elaine C Smith leads a cast of some of Scotland's finest actors, and surprise cameos, in Alan Bissett's sparkling satire.
Warning – contains some ******* swearing. Go here for tickets.
Commonweal – arguably the book that's more influential than the White Paper. It's the result of We-Think, a year-long project involving 50 policy papers by some of Scotland's most innovative thinkers.
'Commonweal – practical idealism' – buy it here.
Lady Alba – (the phenomenon that is Zara Gladman) welcomed the Tory Party to Edinburgh this March with Irn-Bru rollers and a strorming dance on the castle ramparts, and everyone went mental for it.
See it again here. More musical mayhem is in the pipeline we're told.
Indy Live – an immense collection of video content: interviews, public meetings, lectures, debates from across the country.
This is so good at capturing the campaign for posterity but also to allow people to access the great speakers that are coming here to contribute.
Black Triangle Campaign – "This group is established to galvanise opposition to the current vicious attack on the fundamental human rights of disabled people by the Government of the United Kingdom utilising "Work Capability Assessments" (as administered by 'AtoS Healthcare Ltd' on behalf of the Department of Work and Pensions 'DWP') to re-classify sick and disabled individuals as "fit for work" – in flagrant violation of all  accepted medical, and human, ethical standards." They have morphed into a specific Pro Yes Disability group.
Connect with them on facebook here.
All Back to Bowies – 'David Bowie said 'Scotland, stay with us'. At the Fringe, a group of Scottish artists take him up on his kind invitation. So pull up a futon, it's all back to Bowie's for an #indyref mix of politics, poetry, polemic and pop.'
Get your tickets for the hottest show on the fringe here.
Solidarity With Scotland – as the UK govt pulls out all the stops to entice foreign govts to denounce independence, this projects calls on folk across the world to show us some solidarity … go here to take part.
Songs for Scotland – promising to tap into the rich folk heritage, SfS is to add the song and soul to the facts and figures of the indyref movement.
The project will host a concert on 3rd September at Oran Mor in Glasgow featuring a host of Scotland's finest musicians foollowed up by a downloadable album of tunes.

Atlas of Productivity – '"An Atlas Of Productivity" Is the first dedicated atlas of Scotland since the 19th century and perhaps the first 'atlas of productivity' anywhere in the world. The atlas maps not just Scotland's landscape and towns and cities but seeks to maps as many of the aspects of national productivity as possible. ' See Lateral North for all the details.
Indy Media – as the debate rages about the quality of the BBC or the bias of the print media, new radio like Bateman Broadcasting, now well established output like the Scottish Independence Podcast (listen on Speaker), or the brilliant new Indy Scot Radio, or Stephen Paton's weekly news roundup, or our own new broadcast wing on vimeo: Bellavision .
See also Aye TV Yes Clydesdale's Scottish Independence video channel. Subscribe and follow them here.
Of course there's hundreds of blogs – to view check our blogroll for a full list and if you're missing we'll add you.
See also 500voicesforYes – which uses Souncloud and Pinterest to capture ordinary people's opinions in a mass vox-pop. Or, in more traditional format, Indyposterboy, who provides free downloadable posters and leaflets. See also KILTR connecting the diaspora.
Scotland 44 – the Post Collective is publishing its first book. You can find out more about their work on www.postmag.org , or follow us @postmag
Independence Live – provides live footage of key events and captures them for broadcast after too. See here for their archive of previous live events.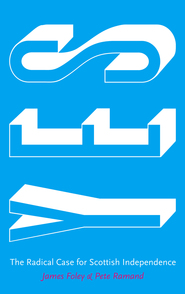 New publishing – from Luath Press with Gerry Hassan's Caledonian Dreaming: The Quest for a Different Scotland, the Arts of Independence by Alan Riach and Alexander Moffat and much more (plus their Referendum Fest 2014)
See also Pluto Books with Yes, the Radical Case, by Peter Ramand and James Foley:
"An accessible polemic written for progressives both north and south of the border, Yes argues that independence can reinvigorate campaigns against austerity across Britain and deal a blow to the imperialist ambitions of the British state.
An urgent and invigorating political intervention, Yes argues that even if the referendum result is 'no', a progressive independence campaign will alter the political landscape."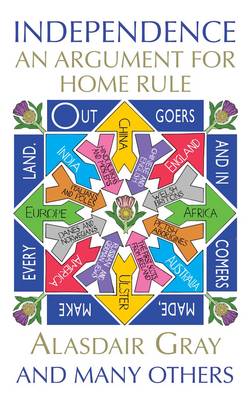 Word Power Books has been at the heart of Scottish radical thinking for decades. Support your independent bookshop – Don't buy from Amazon – buy from them. There's far too much to chose from but why not try…
for history …The Liberty Tree by Murray Armstrong, or A People's History of Scotland by Chris Bamberry, and for all other subjects political and cultural …
Inspired by Independence by National Collective (forthcoming), Independence, an Argument for Home Rule by Alasdair Gray, The Case for Left-Wing Nationalism by Stephen Maxwell, The Artist and Nationality by Meghan Delahunt (part of the excellent Saltire Society series), the inspirational Blossom by Lesley Riddoch, which has become an epic summer book tour touching all parts of Scotland.
There's countless more and more to come – it's an outpouring of intellectual thought and creativity and the ultimate response to the dreary moan about 'the quality of debate'.