Wide Boy Attitude Kills Scotland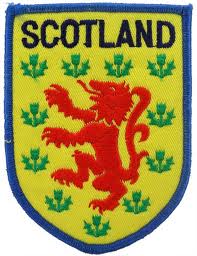 The question posed in the old Radical Scotland magazine, was 'Stands Scotland where she did'?
The answer in football terms is sadly, yes. Our failure to qualify for Euro 2016 next year in France, takes us neatly back to the last time we appeared in the finals of a major tournament; also in France in 1998 when we failed to make it out of our group in the World Cup.
There is no inherent reason why Scotland should not qualify for the finals of major football tournaments. Failure isn't in the genes or the water, so we must look to more basic reasons.
As a country we have produced sportsmen and women able to beat the best in the world in other sporting disciplines, where a fraction of the finance available to football is spent.
Andy Murray, Sir Chris Hoy and Liz McColgan have all performed on the global stage and beaten the best the world could offer.
So if we can do it on the tennis court, the velodrome and the running track, why can we not produce similarly talented athletes on our football pitches?
Each of those three performers exhibited a fierce and passionate desire to reach the top of their chosen sport, along with the skills and the mental strength to instill serious doubt in the minds of opponents.
All three though, possess something else which has often been lacking in our national sport.
They all embraced the sheer hard graft and volume of work required, which our football has studiously avoided for many years.
The 'what can we get away' with, wide boy mentality, has been one of the main anchors weighing down real progress in our national game.
In the halcyon days of Scottish football, Celtic, Rangers, Aberdeen and Dundee United all reached European finals, with three of them winning trophies.
What we failed to realise then, was that we were at the tail end of the street football generation, where natural skills had been honed from a very early age.
Those countless hours of practice seven days a week when boys played for their schools, BB teams and just for the sheer fun of it, produced a generation of players with ball skills.
They had been working unknowingly at their craft, because by and large as a working class sport, there was little else for boys from their backgrounds to do.
The modern mantra is that ten thousand hours of practice is required to perfect the skills required to master a chosen sport.
Most boys of the football generation of thirty years ago had met that target by the age of sixteen, without ever being formally introduced to its existence.
We have been trying to address our technical skills shortage for a while, but for all the coaching schools and professional academies, a couple of generations of Scottish players have grown up without playing enough football to have truly mastered their craft.
Former Dundee United manager Paul Sturrock, complained that there were boys signing professional contracts at the age of sixteen, who could not trap a ball properly.
Without wallowing in nostalgia, modern kids do not play football as often as previous generations did.
Professional clubs also hoover up many more young players than previously. Under the old S signing format, they took on a limited number of players every year. Now, with clubs running teams at every age level, there has been a vast expansion in player numbers, leading to a huge attrition and dropout rate from the sport.
Hundreds of boys give up the game completely on being released and realising their dreams of a professional contract is dead. This system wastes financial, coaching and human capital.
The current deep sea trawling method scoops up every half decent player, only to throw them back into the football depths, when it becomes apparent that they won't make the grade.
One ex player at a professional club, who dropped out of the game completely at the age of twenty one, told me that the youth game is still stuffed with 'dinosaur coaches' trying to teach four-four-two and other tactical systems to kids, instead of simply concentrating on letting them play football and enjoying the game.
Arguably, the last world class players Scotland produced were Dalglish and Souness, but there were many others who performed with distinction on the big stage.
Currently we see effort and commitment, but that should be a given. Flair and flamboyance need to be encouraged and allowed to flourish.
We have accommodated players of limited talent and vision, while shutting the door to the more gifted and maverick performers.
If we can't qualify then perhaps the least we can do is entertain.
The Scottish national team hasn't done either for a very long time.