Strong and Stable. Full steam ahead.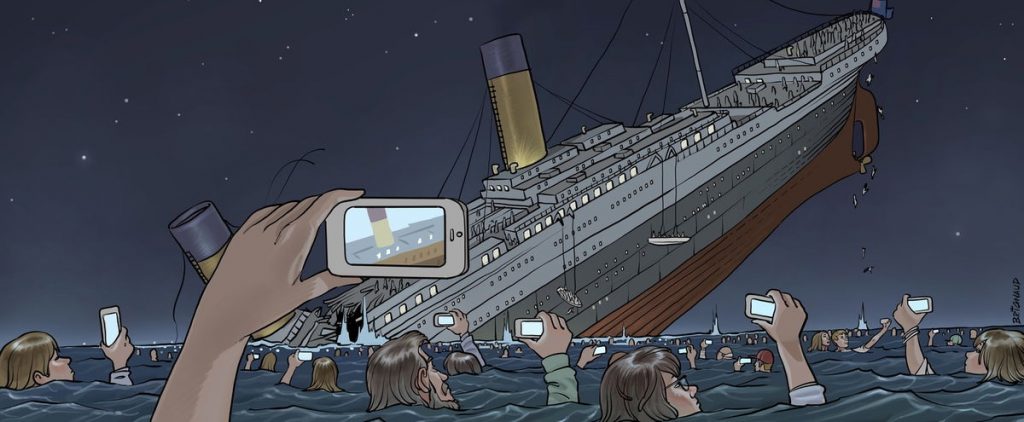 *
Captain May kept the boat headed for the iceberg; she was damned if she was going to let Ensign Corbyn take the wheel. Ensign Corbyn kept quiet and shushed his men; there was no way he was going to be the first to say we're headed for an iceberg. Soon enough it would be too late to turn; they both secretly hoped the passengers would notice and a cry would go up, "iceberg! – turn the ship around".
There had been mutters in the crew, even among the mutineers, but Ensign Corbyn had sent them below. Soon enough the passengers would have to be told about the iceberg, soon enough the collision would happen, but the Captain and the Ensign were determined not to speak out, not to get the blame for the presence of the iceberg in these Arctic waters.
What mattered was that one of them would be at the wheel when the ship went down. After all, what did the passengers matter compared to the Captaincy? As for the passengers, many of them recognised the iceberg, but they trusted Ensign Corbyn – sort of – as he'd be such a fine Captain, so they kept quiet. Down below, its true, there were some shouts in funny accents – Scots, Welsh, Irish, and some cockney, saying "That's a bloody iceberg, change course", but no one listened to them.