On Govanhill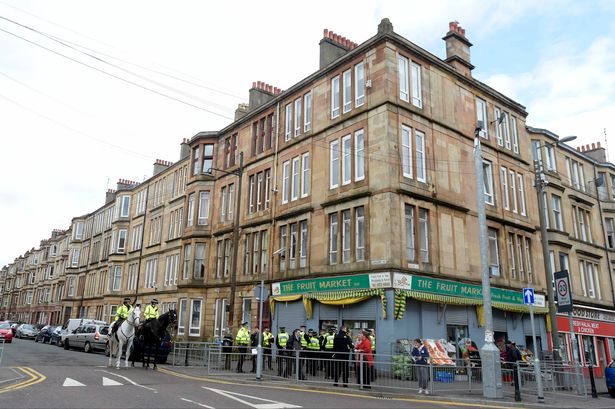 Mhairi Hunter (Councillor, Southside Central ward, Glasgow) attempts to bring some balance and focus to the coverage of Govanhill.
Last week the Times published a story about Child Sexual Exploitation (CSE) in Govanhill which was picked up by many other media outlets.
The story contained serious and shocking allegations that Roma children are sold for sex and that the authorities turn a blind eye to this due to fear of being branded racist.
The allegations made in the article have not previously been reported to the police or to Social Work Services. Police Scotland is now conducting a full investigation into the claims and will interview every person named in the story.
Child Sexual Exploitation is undoubtedly a real problem in Glasgow and has been for some time. Social Workers work closely with Police Scotland and others to investigate, assess and intervene in CSE, with a strong and well-established multi-agency approach.
There are real challenges in identifying CSE, in working with young people to intervene and reduce risk and in disrupting the behaviour of perpetrators, particularly through prosecution.
In the past, young people and alleged perpetrators from Govanhill have been among those who have been the subject of major investigations. There are widespread rumours – reflected in the Times article – that CSE continues to take place.
Yet it is difficult to evidence this. I have myself been told by two taxi drivers on separate occasions that they could tell me the location of a child brothel. When I asked them to do so – and assured them that they could remain anonymous as I would pass the information on without identifying them – they backed off.
These kinds of encounters, where people suggest they have evidence of CSE in Govanhill but are unable to actually provide it, are not uncommon.
But the fact that many stories appear simply to be rumours does not mean Child Sexual Exploitation doesn't happen. We know the abuse of children, including sexual abuse, is very likely to be under reported. I hope we can use this media coverage therefore as an opportunity to urge anyone who has information or even just concerns to report that either to Social Work Services or to Police Scotland.
Please be assured that Social Work staff and police will not downplay concerns or fail to act out of fear of being branded racist or culturally insensitive. Child safety is paramount. Anybody with concerns can report them with confidence that they will be investigated and appropriate action taken.
We are also considering how our community planning structures in Govanhill can be enhanced and I will be proposing a local multi-agency group in Govanhill focussed on tackling exploitation, enabling community members to be directly involved.
Child Sexual Exploitation can and does happen anywhere and everywhere. It's not specific to any culture, class or location. But I suspect the word "Govanhill" helped make these allegations national news.
There are various reasons why Govanhill has become a magnet for sections of the media. It is Scotland's most multi-ethnic area with pockets of very high poverty and deprivation. There have been serious problems with poor housing, overcrowding, rogue landlords and exploitation. And, of course, it is in Nicola Sturgeon's constituency.
It is absolutely fair for local & national media to scrutinise the problems that exist in Govanhill, to highlight concerns and to say that public services have struggled at times to respond to pressures in the community.
But while criticism and scrutiny is fair, some media coverage of Govanhill has been sensational, unfair and deeply irresponsible.
On the basis of some reports last week a person could reasonably infer that Govanhill is a modern day ghetto, abandoned by the authorities, where children are routinely and openly prostituted on the streets while the police look the other way.
That is simply not true.
I appeal to people writing about Govanhill, therefore, to attempt to take a measured and balanced approach and to think about the impact of what you write on the people who live here. Don't stigmatise an entire community simply because you can – the people of Govanhill will go on paying a price for that long after you have moved on.