The Scandal of Spycops in Scotland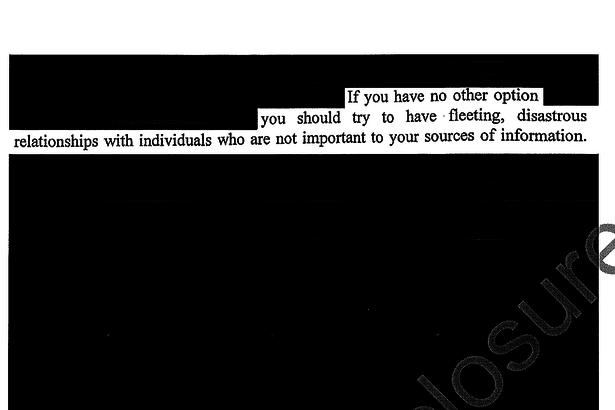 Scotland is not at the periphery of the spycops scandal, but at the heart of it. This is the story missing from most media accounts of the crisis of policing in Scotland. It raises fundamental questions about human rights, freedom of assembly and democracy: Why is no-one interested in the police state spying on peaceful campaigners, why are so few journalists covering this and what are the Scottish Government going to do about it?
In March 2015, then Home Secretary Theresa May announced a Public Inquiry into Undercover Policing. 'The Inquiry's purpose is to investigate and report on undercover police operations conducted by English and Welsh police forces in England and Wales since 1968.'
This left two large holes: Northern Ireland and Scotland.
Donal O'Driscoll, an environmentalist spied on by Mark Kennedy, commented: "Scotland is not at the periphery of the spycops scandal, but at the heart of it. What we know of undercover policing organisations such as the National Public Order Intelligence Unit (NPOIU) shows us that spycops were active in Scotland and the Scottish police played no small part."
The officer who oversaw the NPOIU from 2005 to 2007 is the Chief Constable of Scotland: Phil Gormley, also embroiled in a controversy over police spying on journalists. Other top Scottish police are also linked to undercover policing.
Merrick Badger, another environmentalist targeted by Mark Kennedy, said:
"Most known officers from Britain's political secret police units were active in Scotland. Every single officer known to be deployed in 2005 was at the anti G8 protests." (Gleneagles)
The Home Office were asked by Scottish Justice Minister Michael Matheson in December 2015 to expand the Public Inquiry to include Scotland. Home Secretary Theresa May refused. In two Scottish Parliamentary debates in 2016 there was cross-party support for a Scottish inquiry. Yet, the Scottish Government said no.
I asked Neil Findlay MSP, who led the parliamentary debates, for his views. "The UK government refused to include Scotland in their inquiry and the Scottish government point blank refused to conduct a parallel Scottish inquiry and instead instructed HMICS (Her Majesty's Inspectorate for the Constabulary in Scotland) to hold a Review – effectively the Police inspecting the Police! This Review has been on Michael Matheson's desk since November – why won't he release it? In the meantime, Scottish victims have no access to the truth, never mind justice."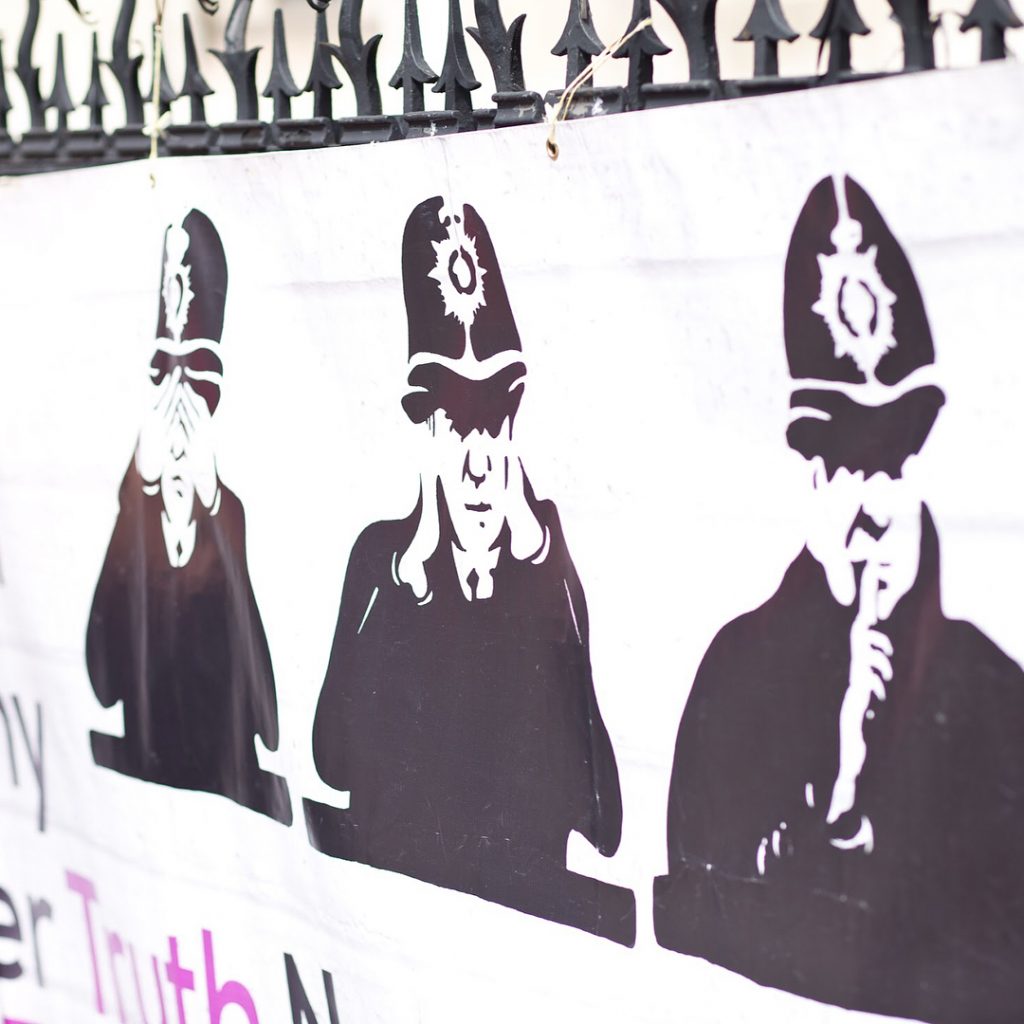 The HMICS Review is oddly limited to the years from 2000. When I asked about this, a Spokesperson for the Scottish Government gave me a stock response:
"The Cabinet Secretary for Justice received HMICS's report, "A Strategic Review of Undercover Policing in Scotland" in November 2017. Once HMICS' report's findings have been fully considered, arrangements will be made to lay the report in the Scottish Parliament."
Environmentalist Tilly Gifford was targeted by Scottish police in 2009. She was followed around Glasgow by two officers who tried to recruit her to spy on her friends. More on Tilly Gifford's case here.
"For me personally, finding out retrospectively that I had been targeted, watched and followed, is a shadow that will always taint my present. I still don't know how long I had been followed. I still don't know who commissioned me as a target. I still don't know what files are held on me. What I do know is that I was followed on the streets, that they had access to my home, that they could call me on my personal phone from untraceable numbers when they wanted."
Tilly has worked with lawyer Paul Heron to ask for a Judicial Review into the decision by the Home Office not to include Scotland in the Undercover Policing Inquiry. On 13th September, 2017, Lord Arthurson gave permission for this case to proceed to a full Judicial Review.
Tilly explained :
"Through the Pitchford Inquiry, communities in Wales and England who have suffered extreme abuses have the potential to have light shed on these sexual, emotional and physical violations carried out by the state. Yet, as it stands now, people in Scotland have no such recourse to truth or accountability. There are women who know they were targeted for sexual relationships by undercover operatives in Scotland."
Leading human rights lawyer Harriet Wistrich helps the women who were targeted:
"I currently represent 13 women in the undercover police inquiry who each had a long term intimate sexual relationship with an undercover police officer posing as a political activist. The impact of discovering that someone you shared intimacy, family, friendships and future plans with was actually an undercover police officer spying on you and your friends, has been devastating for all the women who were subject to this abusive behaviour. All have suffered psychological damage, some have never been able to have another intimate relationship again. The police have acknowledged that the officers conduct was 'deceitful, manipulative, abusive and wrong' and a human rights violation. "
Tilly Gifford's Judicial Review has been denied Legal Aid. This contrasts with a similar case in Northern Ireland brought by Jason Kirkpatrick. "In my case, I'm a victim of spying by Mark Kennedy in both Northern Ireland and Scotland. For my case in Northern Ireland, over one year ago I received legal aid, which covers the costs of my legal team of three solicitors. My Judicial Review into this matter will take place soon in the Belfast High Court.
For the much more clear-cut case of Scotland, where multiple former undercover officers admittedly violated human rights by having intimate relations with women activists, there is a rejection of legal aid. This makes no sense."
Undercover police officers also targeted trade unionists. Dave Smith, a founder of the Blacklist Support Group and co-author of the book Blacklisted (2015), explained: "For decades, undercover police and big business were both spying on unions in the construction industry. A two-way exchange of information resulted in the unlawful blacklisting of people carrying out perfectly legal union activities. Scotland had the highest proportion of blacklisted workers in the UK."
Stewart Hume, former electrician and UNITE shop steward, is one of those blacklisted Scottish workers:
"The fact that the Blacklist Support Group has been named as a core participant in the Spycops inquiry proves that we were under surveillance while we tried to expose the human rights abusing by the construction blacklisters." These included Carillion: which "admitted that its subsidiaries had used the Consulting Association's blacklist. It also admitted that its managers supplied damaging and false information to the blacklist about Dave Smith because he had raised concerns about safety when he was a safety rep for builders' union UCATT."
Dr Nick McKerrell, a Law Lecturer in Glasgow, was surprised to find his own name on a blacklist. He outlined some of the legal concerns within the multi-layered spycops scandal:
"The use of undercover policing in a democratic society explicitly undermines the human right to privacy. In legal terms this is known as Article 8 of the European Convention of Human Rights.This can be justified by the state if the overturning of the right prevents crime, breakdown in public order or protects secret state information. The spycops cases hardly fall into this situation. In fact the environmentalists, peace and animal rights activists targeted could be seen as directly contradicting these directives of justifications.
This then interferes with another legal right: Article 11 – the freedom of assembly. Organising as a group for peaceful and political ends is explicitly protected by this. For spycops to focus on these groups is an undermining of these laws."
Merrick Badger had this advice for the Scottish Government:
"If the Home Office won't include Scotland in the public inquiry, the Scottish government must appoint their own. Many of us who were spied on in Scotland would be happy to participate in a Scottish inquiry and let Scotland show Westminster how it should be done."