Andrea's Story – from the SpyCops Scandal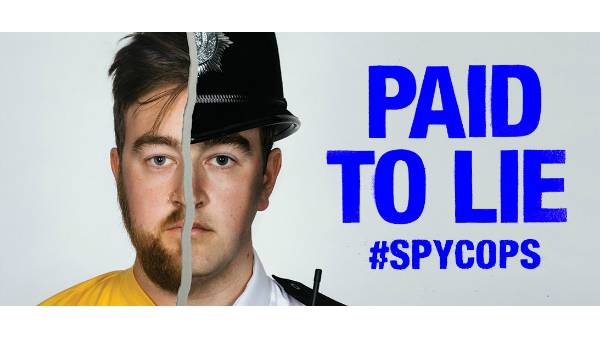 We've covered the Scottish dimension of the #SpyCops scandal here, here and here.
But now's the time to hear individual stories and testimonies, as we now know the police were paid to lie.
This is from the LUSH podcast series:
Formed in 1968 the Metropolitan Police's Special Demonstration Squad (SDS) targeted political activists to gain information on activities such as anti-war demonstrations, social justice campaigns, the animal rights movement, and environmental justice. Police spies befriended and betrayed a vast number of organisations. One method the SDS used for gaining acceptance and access was to develop intimate and long term relationships with unknowing activists. Those lives infiltrated were often men, but mostly women. Many of these women, who are now campaigning for justice, had never been convicted of crime and still haven't.
This podcast series delves into the stories of people who unknowingly developed intimate and long term relationships with undercover police. The guest speakers explain the aftermath of discovering a missing ex-partner to be somebody else entirely, and how such an ordeal has led them to now seek justice to uncover the police spies scandal.