Resisting Bannon, Fighting Fascism, Demanding Democracy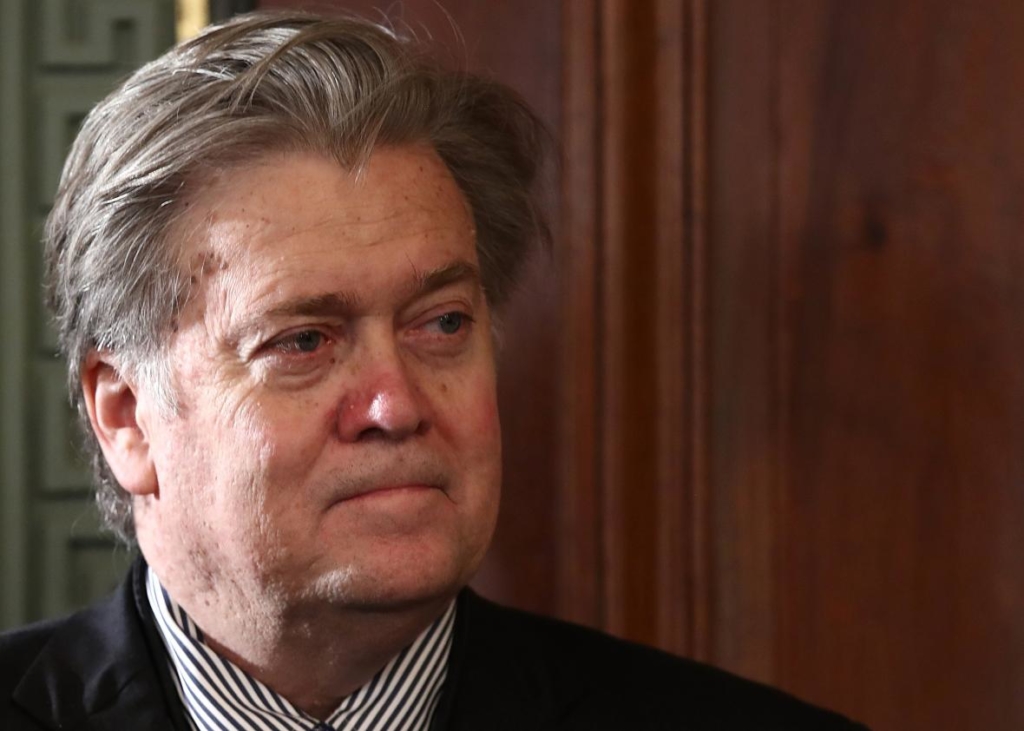 "Fascism begins as something in the air. Stealthy as smoke in the darkness, easier to smell than to see. Fascism sets out an ethos, not a set of policies; appeals to emotion, not fact. It begins as a pose, often a deceptive one. It likes propaganda, dislikes truth, and invests heavily in performance. Untroubled by its own incoherence, it is anti-intellectual and yet contemptuous of the populace even as it exploits the crowd mentality. Fascism is accented differently in different countries, and uses the materials – and the media – of the times."
– Jay Griffiths
We are living in perhaps the most right-wing era since the second world war with racism, anti-semitism, islamophobia and other movements of hate being fostered and driven by the propaganda industry. With the rise of the far-right in Europe, the Trump movement in America and the rise of Bolsonaro in Brazil, with Erdoğan of Turkey, Putin in Russia, Assad in Syria, and Duterte in the Philippines, we are seeing a reactionary surge as elite rule fails and systems falter. In this context the normalisation of fascism by the BBC can't be tolerated.
We are not immune to this in Scotland or in the UK – where the fascism of Thomas Mair or the now proscribed neo-Nazi National Action youth movement are the end-point of a deeper right-wing resurgence with UKIP, Brexit and the Tory party part of the continuum.
In this context it is gratifying to see leadership from the First Minister taking a tour of Auschwitz with 200 Scottish students.
Being conscious of how these movements are actively fostered and connected is crucial – and being aware of how fast they are being mainstreamed is also essential.
In Charlottesville, in Virginia, in August 2017, members of multiple white supremacist groups marched openly with torches chanting, "You will not replace us! Jews will not replace us!"
The President called them "fine people".
The perpetrator of the Pittsburgh synagogue atrocity killing 11 people told a law enforcement officer his motive: he believed Jews "were committing a genocide to his people".
Here Steve Schmidt talks about the Caravan issue as 'Trump's Reichstag fire' and that '40% of the country have opted into an alternative reality':
On the Chris Hayes Show, Steve Schmidt unloaded on the "right-wing propaganda industry" radicalizing evil losers, compared it to ISIS. He also compared Trump's migrant caravan lies to the Reichstag fire lies that helped establish Nazi Germany. Dude did not hold back. pic.twitter.com/UPnOtVGWEY

— Adam Best (@adamcbest) October 30, 2018
In this context – in Scotland – we must show solidarity with minorities, trade unionists, the oppressed, the low-paid and the unheard as a basic part of our everyday understanding of the world. That means thinking about language and action and voice and rejecting misogyny, transphobia, homophobia as part of a practice of humanity and movement building. Understanding that ends and means matter and that the struggle for democracy is not confined to the constitution or to sovereignty but is about a much deeper understanding of real self-determination and autonomy is essential.
The Yes movement – a movement for democracy – must be explicitly anti-fascist and conscious of the world around it. The Yes movement, if it is to be anything at all, must be about imagining a better Scotland as part of an international movement for change and for resistance, as the stakes are getting dramatically higher. We must up our game not retreat into angry silos of grievance.
Let's start by coming together against Bannon's normalisation in our capital. Let's start by reconfiguring the Yes movement as one that holds values of compassion, understanding and solidarity at its heart and strives to resist the descent into the far-right chaos that is being fostered around us.
Another Scotland is Possible.