A Way out of Madness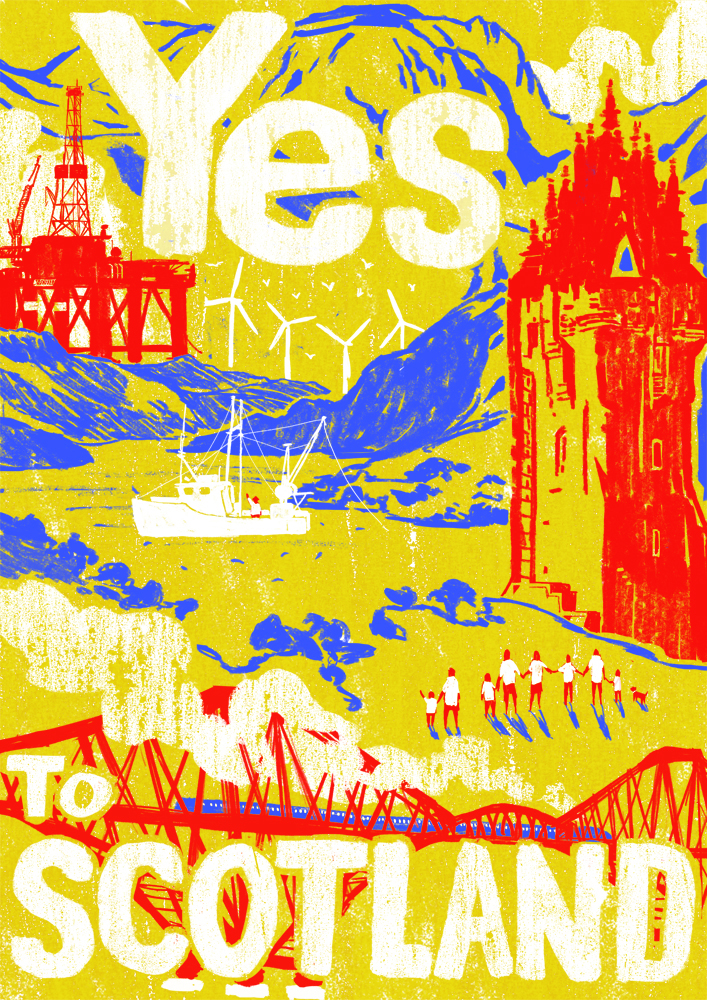 Remember when people voted No in 2014 because Britain was a source of economic stability and political certainty? The idea that Britain was somehow 'multicultural'  'open' and outward-looking was actually believed. People arguing for self-determination were somehow 'separatists'.
It seems laughable now doesn't it?
But the main compelling argument that we were 'Better Together' was really economic security. That argument was risible then but it was something that Project Fear could use to manipulate people. That's inconceivable now.
At the Cabinet meeting yesterday Matt Hancock stated plainly that he could not guarantee that people would not die if there was a No Deal Brexit.
It's time to detach ourselves from this basketcase of a Union and assert our self-determination.
Lesley Riddoch has argued: "If not now, when?"
But the question isn't when, it's how.
Riddoch continues: "Why are we waiting around? Westminster behaves as if Scotland doesn't exist. So what's the point in Scotland's political leaders politely continuing to request, demand and explain? No-one's listening. No-one has ever been listening."
She's 100% right.
The already discredited notion of a 'respect agenda' has long ago been replaced with one of contempt.
As Patrick Harvie has said: "There's a not a single reference to Scotland either in the Withdrawal Agreement or in the absurdly simplistic paper on the future relationship. But the chaos of Brexit was inevitable, but we also need to face up to equally inevitable fact that Scotland will only get the strong future relationship that we want with Europe – as the overwhelming majority of people in Scotland voted for – if we get out there, campaign for it and persuade people to vote for Scotland to become a full, independent EU member country."
The time for waiting is over, the time for trying to be respectable is over.
As former cabinet minister Kenny Mackaskill has stated: "Far from providing the most powerful devolved Parliament, Holyrood is being marginalised and stripped of authority." 
Inaction simply isn't an option anymore.
Here's the ten point plan to win independence:
As the Conservative government collapses, and the British state finds itself in the worst crisis in fifty years, it's time for the SNP to announce it will stand in a general election on an independence mandate. 

Gain a significant majority and use that as leverage for a full referendum.
Offer a Labour government a confidence and supply support on the basis of being given a Section 30 order. If the British government, of whatever makeup, refuses a Section 30, Scottish MPs should withdraw and refuse to sit.
Implement a referendum in as short a time frame as is possible.
In the intervening period create as much of the infrastructure as possible to win that referendum: a national savings and investment bank, a programme of just transition, a publicly owned renewable energy company, an energy descent plan, and other projects which are forward-facing, sustainable and bind-in resilience.
Create a campaign that is positive, hard-headed, realistic but imaginative.
Crowd-source a written constitution.
Create routes for culture and trade to Europe (both physical and psychological) and act as if we are a small European nation.
Establish European centres for (re) building the networks that existed prior to Brexit that would act as proto embassies.
Write a simple but dynamic independence programme based on social reconstruction and recovery from years of misrule, focusing on housing, Bairns not Bombs, green jobs and over-coming poverty and inequality.
We would win with room to spare. The UK:OK promises and threats are broken and shattered. Project Fear can't be re-run. All of the Better Together lies are understood. We have a grassroots movement and national co-ordinating organisation in place. But more than that, people are ready to leave behind the debacle of Brexit Britain and all that it has exposed about the nature of the British state and the failure of elite rule.