China: Neo-Liberal Princelings Versus Populists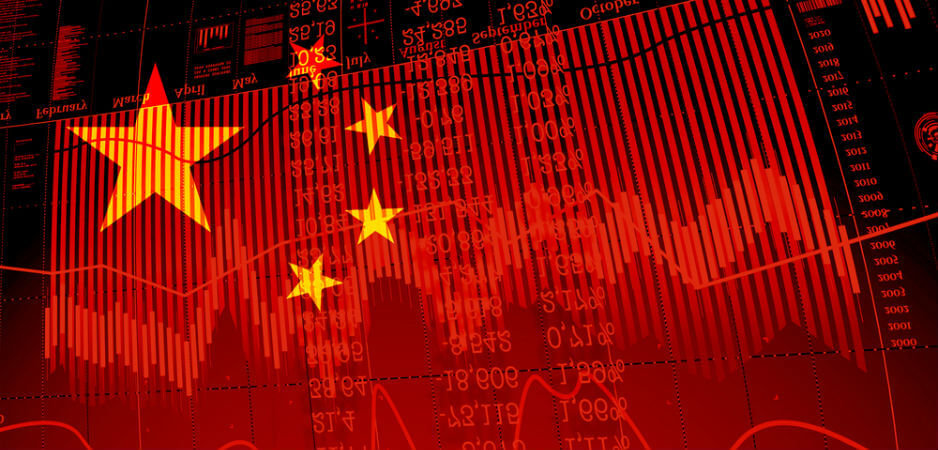 CHINA is the world's largest economy, with a GDP in 2017 of $23 trillion, based on purchasing power parity. By comparison, the EU (including Britain) clocked up $20 trillion and the United States came in a global third at $19 trillion. America's diminished economic power explains a lot about Donald Trump's trade tantrums but how is China responding?
There are increasing signs lately that the upper echelons of the all-powerful Chinese Communist Party (CCP) are split on how to respond to the imposition of US tariffs. Crudely, the CCP leadership is divided into two main factions (but many sub-factions) who have opposing views on what to do next.
On one side are the so-called Princelings, the sons and (occasionally) daughters of the original party leadership under Mao Zedong. This grouping were the main financial beneficiaries of the drive towards industrial development and Westernisation fostered by Mao's pragmatic, chain-smoking successor, Deng Xiaoping. Now reaching retirement, the Princelings represent a privileged millionaire (even billionaire) caste who grew rich on the emergence of a market economy in China in the 1990s. Their social base is in China's new coastal cities which provide the country's export hub and rising middle class.
These Red Princes and Princesses are ideological enthusiasts for neo-liberalism and global free trade. Globalisation and access to Western markets for Chinese exports has allowed them to get very, very rich. As a result, while China is still protectionist to some degree, its leaders have been opening the economy. For instance, China raised the value of the yuan compared to the dollar by 20 per cent, between 2005 and 2008, rendering foreign imports more competitive. Understandably, the Princeling faction is deeply alarmed at the sudden rise of US tariffs against Chinese goods. Which is why we are about to see Communist China become one of the leading advocates of neo-liberalism and free trade.
The other broad faction in the CCP are the so-called Populists. They represent a less-privileged strata economically, from the poorer inland provinces. Many Populists advanced in the Party through the Communist Youth League, earning the label Tuanpai (literally: "league faction"). Leaguers can be as corrupt as any other section of the Party but – cynically or otherwise – they promote the concerns of farmers, migrant workers and the urban poor. Their pro-nationalist populism is used as an ideological counterweight to the neo-liberalism of the Princelings.
In 2012, the Princeling faction seized six of the seven seats on the Politburo Standing Committee, the party's leading body. This power grab propelled Xi Jinping to the Chinese presidency in 2013 – his father was Mao's sometime propaganda chief. Xi has since consolidated power, making himself lifetime President, the first since Mao.
True to his globalist agenda, Xi launched the One Belt, One Road initiative: the largest international infrastructure project in history. China is spending $150 billion every year to build new ports, railways, and pipelines converting 68 countries into destinations for Chinse exports. Xi also wants to make the yuan into a global trading and reserve currency, dethroning the dollar and US finance capital.
FACTIONAL WAR BREAKS OUT

Donald Trump's trade offensive has opened major factional war inside the CCP between Xi and the Populists. Even more destabilising, the impact of a slowing economy – even before US tariffs kick in – has caused a wave of labour disputes across China in the last few years. These have spread from the interior to the richer coastal provinces. In some cases, youthful student Maoists have helped organise protesting workers, who often go for months without pay when companies have problems.
In recent weeks, Xi has come under intense criticism from within his own Princeling faction – both for misjudging Trump, and for responding to US tariff threats by upping the ante and imposing Chinese taxes on American goods. China's billionaire Princelings are frightened all this will get out of hand and blame Xi for being "too nationalistic". But Xi needs to play the nationalist card in order to outflank the Populists, who are ever ready to launch their own bid for power.
Xi has sought to deflect criticism by pinning blame for the spat with Trump on his own chief ideologue, Wang Huning. Wang sought to counter the appeal of the Populist faction to ordinary workers and peasants by urging Xi to talk up Chinese national ambitions, especially in the South China Sea. Xi and fellow Princelings are worried this power play – not China's economic prowess – has provoked an unnecessary American backlash. They quote Deng Xiaoping to the effect that China should always "keep cool and maintain a low profile".
A divided house, as Theresa May knows, is likely to fall. The West greatly over-estimates China's internal stability. Xi's increasing internal repression of striking workers and Muslim minorities is a sign of weakness. China may be the biggest economy on the planet, but it now suffers from all the structural weaknesses of a neo-liberal economy – and one with a deeply unsound banking system, to boot. Watch this space.