Confronting the Roots of Brexit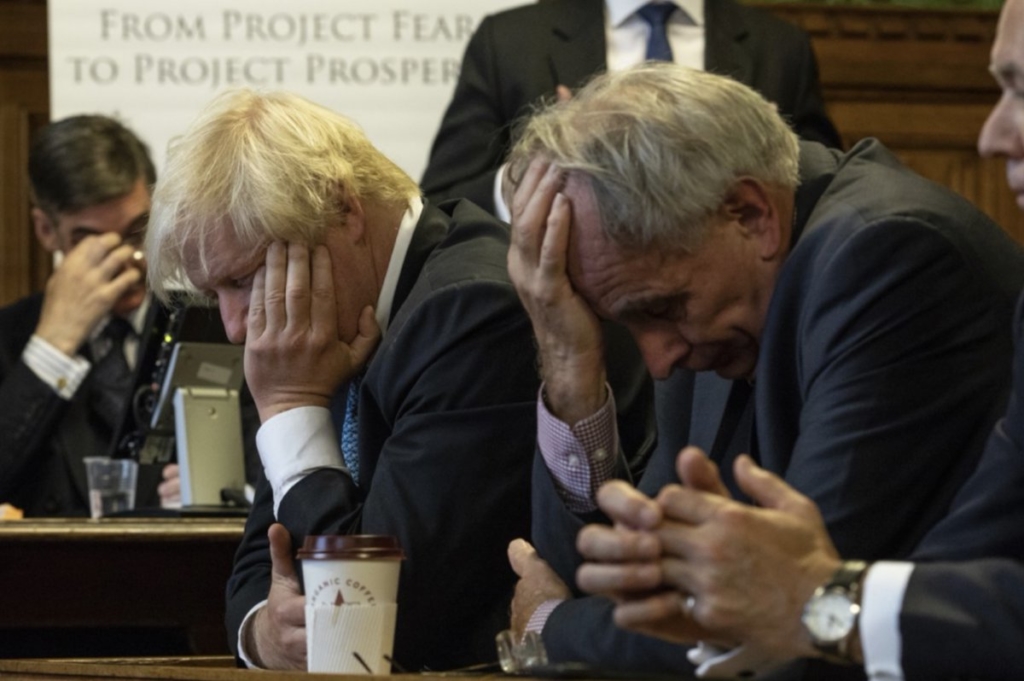 The roots of Brexit need to be confronted, not just the pantomime of British government, argues Peter McColl.
Yesterday's events seem to make both a hard Brexit, and – indeed – any Brexit less likely.
But we need to think deeper and broader than the all-consuming 'politicians as celebrities' approach to politics. We've spent a lot of time taking about Brexit and very little time thinking about the causes of Brexit. That's important because as the debate becomes more complex so the expected benefits will come into focus. I think that whatever happens after March next year risks deeper divisions amongst progressives. And it risks a rise of the hard right.
The reason why the hard right wanted a Brexit referendum was precisely because it would unleash racist forces and divide the left. We need not to fall for that tactic.
This is because Brexit can never solve the problems it was meant to address. There were two major drivers of the Brexit vote: opposition to austerity; and opposition to immigration and the presence of black, Asian and minority ethnic people in the UK.
But Brexit isn't going to end austerity – it may well deepen it. And Brexit isn't going to make Britain white again. At heart we all know that no Brexit can be sufficiently Brexity for the Brexit enthusiasts.
That puts us in a difficult situation. We know that Brexit is – at best – austerity neutral. And we know that the sort of racial purification process some Brexiters want is totally immoral.
I am very concerned that any failure to leave the EU will be a massive recruiting agent for the hard right. They will be able to make the case that democracy doesn't work, so we should have authoritarianism instead. This is almost certainly what will happen if Brexit is stopped.
But it's also what will happen if we have a Brexit that doesn't end austerity, or doesn't end immigration, or doesn't create a racially pure Britain. In other words, any actual existing Brexit.
And everyone who understands politics or economics knows ending austerity will be more difficult outside the EU than inside the EU. And it is both impossible and totally wrong to end immigration or revert to the racial mix of the 1950s.
We need to focus on the causes of Brexit and the real solutions to those. We need to change how we make the case on austerity and we need to win the argument for immigration and anti-racism.
There have been effective campaigns against austerity, but the lesson from the Brexit vote is that they need to be clearer about how austerity can be ended. We focused on the problems of austerity, rather than the ways we could end austerity. There's good evidence that people believe that there is a limited amount of money which had to be allocated by government. It's, of course, not true. But it makes arguments against the EU (and international aid) very attractive. It is a significant part of what made people believe the notorious '£350m a week for the NHS' lie.
This is not just an expression of regret. We need to change how we do politics so we can avoid Brexit becoming a permanent recruiting agent for the far right.
There has not, on the other hand, been an effective campaign for immigration. And this is what we need to change. The first priority must be to make the moral and economic case for immigration. Immigrants have the right to be here – it's not just Scotland that is a mongrel nation – and they make our economy and our public services function. We must be on the front foot about immigration and race.
Whether you are in favour of Brexit or not, whether you are campaigning for a People's Vote or not, addressing the causes of Brexit must be a higher priority. We are at a very dangerous juncture, and we need to ensure that we speak to the concerns that led to the Brexit vote.