FORWARD, Building a North East Plan For Independence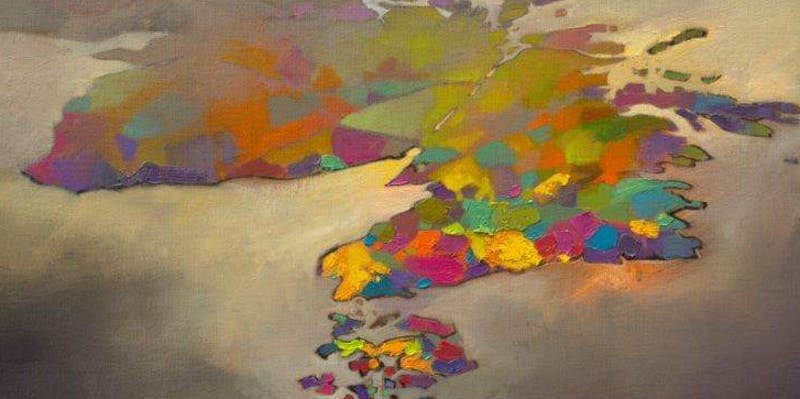 February 24th sees the North East Independence movement pushing forward and getting ready for the campaign about to start. Aberdeen Independence Movement and Dundee Angus Independence Group hold their joint conference in the Park Inn in Aberdeen, seeking to encourage the evolution of our movement that will work with the new political times and ensure we develop a winning strategy.
Deputy SNP leader, Keith Brown, will be the main speaker off the day, discussing how the SNP intend to take the independence campaign forward. It will be opened by ex-Conservative Councillor Ashley Graczyk, outlining her journey towards supporting independence and what that means for us trying to persuade others who are not yet convinced.
The conference is about local activists exchanging ideas on how we build the movement and revitalise it for the campaign that is coming. Building on good practice and making sure the movement is relevant to all people of Scotland will be the key focus of the day. The conference will bring together the knowledge & expertise of experienced campaigners with new faces and fresh ideas to create a revitalised movement ready to create a persuasive, collaborative and winning campaign for independence.
The morning workshops, then, look at how we can best do this. One of the workshops looks at how we can push our movement on and develop a new and revived case for independence. Improving our communication skills forms another workshop, utilising listening and communication strategies to best persuade those we speak to of the benefits of independence. The panel discussion of the morning will offer delegates an opportunity to reflect on the movement and how we present ourselves, as a movement, to the unsure public we need to persuade.
These workshops will allow us to engage in constructive criticism of our movement, explain co-organisers, Alan Petrie and Siobhan Tolland. Recognising our strengths and weaknesses can only help us build a better, more robust movement, they continue, a movement that will win us independence.
The afternoon sessions hold a variety of workshops and panel discussions, developing the skills and strategies relevant to winning independence. There is a workshop offering those working in the new media an opportunity to exchange ideas and build projects. Delegates are also given an opportunity to learn practical graphics skills through learning Canva software.
In addition to this, Maggie Chapman leads a workshop on the importance of localism to our political campaign, and Prof-Ian Black will outline his research on voter attitudes and see how we can use that knowledge to build the most effective campaign possible. Panel discussions will also cover how we incorporate people traditionally excluded from the political process, and how we can encourage participation in this important political decision and society more generally.
One panel discussion reflects on how we build a North east strategy and asks what it is about the North East that makes us different and requires a different approach away from a generic campaign. The panel discussion seeks to look at the differences and similarities within the north east and how this can help us to develop a strategy that works for our vibrant and diverse communities.
The final session of the afternoon looks forward to build, not the movement, but the independent Scotland that we seek to build. AIM's Co-Organiser, Richard Johnstone will encourage a discussion on building a nation of possibilities, looking at innovative projects that could positively transform the early years of an independent country.
The other two workshops look at the possibilities of independence also and these will be carried out by young people within our north east movement. The Dundee Independence youth group will look at how independence might develop an infrastructure that can improve the lives of young people within an independent Scotland. Aberdeen Students for Independence will look at ways Scotland can retain and attract talent to build an outward looking and thriving society. These workshops allow young people to push the movement forward with fresh and innovative ideas for the independent Scotland they will inherit.
Building a revitalised independence movement is essential to build the thriving independent country we want, then, and this is what will drive the conference. The conference will also see the launch of projects that will develop this, then, including the launch of a new media production company, Unchained Media Scotland.
If you are serious about helping build a winning independence campaign, then this event should not be missed. A day of discussion, planning and learning. And for those that want a little music there is an after conference party at the Bridge Street Social Club at 7pm.