Easter Rising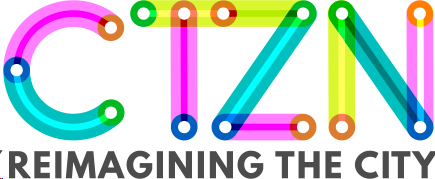 This Wednesday the Citizen project launches at the Storytelling Centre, High Street, Edinburgh.
Where: Scottish Storytelling Centre, 43-45 High St, Edinburgh EH1 1SR
When: 16:00 – 18:00 Wednesday 24 April, 2019
Bella is part of the emerging network that aims to change the way we understand the city.
The group has evolved after years of frustration and anger at the state of Edinburgh and look to radical alternatives from elsewhere about how we manage housing, local democracy, social justice and public space.
The Scotsman covers the launch here.
The group issued the following statement:
"On Wednesday we're launching a new network of individuals, campaigns and community groups organising to defend the city of Edinburgh against speculators and developers, corruption and negligence; against the rampant growth model that guides every single decision; against the hollowing-out of the city centre and the endless prioritisation of the rich against the poor, the transient against the permanent and the "selling" and "marketing" that seems to have become the essential element of civic governance.
We're against the grinding force of gentrification and social cleansing; the seizure and privatisation of public space; and the lack of public housing and the funneling of vast sums of private rent – whether in short-term or long-term lets – into the hands of a rentier class whose coffers are swollen on the misery of others.
This isn't a capital city it's a city of capital disfigured by exploitation.
It doesn't have to be like this.
We're kick-starting a process of Re-imagining the City – creating a year long process of re-envisaging Edinburgh as a sustainable place for people to live in, one of social justice and equality, not just a space for consumption and profit.We'll be hosting monthly face-to-face organising meetings, large-scale public events on the key issues of the city, and creating a positive alternative for change.
On Wednesday we'll be revealing more of our programme, launching our website and inviting others to join us. Representatives of the network will present the Aims of the group and reveal some of the events planned for the coming months including a conference on the housing crisis in Edinburgh and an event exploring the cultural problems of the city, including the festival and its impact."
Come join us:
The event will be followed by a reception to celebrate the projects launch.
Where: Scottish Storytelling Centre, 43-45 High St, Edinburgh EH1 1SR
When: 16:00 – 18:00 Wednesday 24 April, 2019
[please share this]