Police Spies in Scotland – We Need a Public Inquiry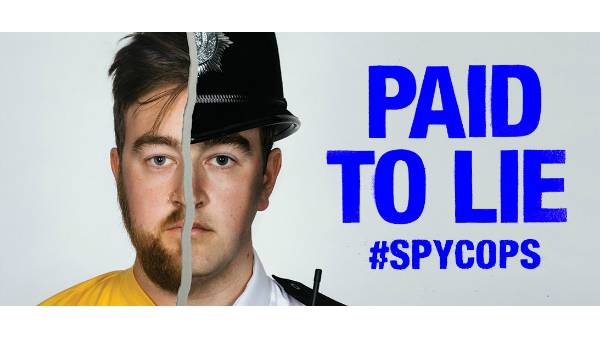 Should the police be allowed to perform illegal surveillance, operate under false identities and form relationships and even impregnate peaceful activists in Scotland but not in England Wales? We've covered the Scottish dimension of the #SpyCops scandal here, here and here  – but a report out today published by the Scottish Campaign Opposing Police Surveillance provides a provides a clear and unequivocal expose of the extent of undercover political policing in Scotland. 
The report, shows a clear need for the Justice Secretary in Scotland – Humza Yousaf MSP – to urgently review the evidence presented in the report and to order an independent and transparent public inquiry into undercover political policing in Scotland.
Sadly, despite proof that hundreds if not thousands of activists were spied upon in Scotland, the public inquiry into these violations has been limited only to England and to Wales. There is a clear need for an inquiry into undercover political policing required north of the border. The case brought Tilly Gifford sought to commit the either the Scottish Government or the UK Government to a public inquiry into undercover political policing north of the border. The Court of Session in late 2018 rejected that Judicial Review. An Appeal of that decision is about to be launched.
SCOPs issued a statement saying:
"Given the reluctance of the Scottish government to concede to a public inquiry we are asking that lawyers, trade unionists, environmentalists, social justice campaigners, socialists, blacklisted workers and concerned members of the public to do the following:
Circulate the report to your networks. The full report can be found here – http://www.pilu.org.uk/political-undercover-policing-in-sc…/
Go to here and send a protest letter to the Scottish Justice Secretary – http://www.pilu.org.uk/protest-letter-to-the-scottish-just…/
Please circulate the crowdjustice page to fund the appeal – www.crowdjustice.com/case/upiscotlandappeal
The report heavily criticizes the Strategic Review of Undercover Policing in Scotland conducted in 2017 by Her Majesty's Inspectorate of Constabulary in Scotland, arguing that it fails to consider the full extent of such policing. It concludes that in order to understand the extent of undercover political policing in Scotland there has to be full public inquiry.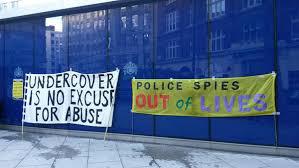 The report focuses on the activities of two national undercover policing units: the Special Demonstration Squad (SDS) and the National Public Order Intelligence Unit (NPOIU). It argues that Scottish forces were involved at the organisational and management levels of these units and that individual officers from both carried out work in Scotland.
Eveline Lubbers has said:
"Our research found that Scottish officers had crucial leading management roles in both the NPOIU and the overseeing body ACPO TAM, and were as such involved in setting the agenda for the secret undercover units. Our findings confirm that the NPOIU acted on a national level, and that Scotland was within its remit."
"We also discovered that undercover officers came to Scotland in their role pretending to be activists. One example of the scale of the operations is the fact that every known active officer in both units was at the G8 summit in Stirling in 2005, plus foreign agents from other countries including half a dozen from Germany. With two units and decades of spying, those activities were presumably authorised by numerous generations of Scottish senior police."
Dave Smith – blacklisted trade unionist and secretary of the Blacklist Support Group said: "The blacklisting of union members in construction is a national scandal. A disproportionately high number of Scottish workers appear on the blacklist; with workers victimised fro working on North Sea platforms and public sector projects such as Holyrood. It has now been officially confirmed that intelligence gathered by undercover police officers was shared with the blacklist, putting Scottish workers on the dole. Those honest hard working families that have been affected by this unlawful conspiracy have been let down by the decision in Scotland."
Tilly Gifford – social justice campaigner and Claimant in the judicial review said:
"Undercover political policing in Scotland is a fact. Despite the cowardice of the previous Justice Secretary to call a public inquiry into undercover political policing in Scotland, I call on Humza Yousaf MSP to meet with me and to carefully consider what has now been exposed. This report provides clear evidence of undercover political policing happening in Scotland – this is not just officers coming over the border from England but the report clearly shows that the various forces in Scotland were involved in infiltrating social justice campaigns, and trade unions. The Justice Secretary needs to step up and call an independent public inquiry truth and justice demands it."
Paul Heron – solicitor, Public Interest law Centre said:
"It seems crazy that whilst social justice activists, trade unionists and campaigners in England and Wales can seek justice at a public inquiry, their compatriots in Scotland have no such vehicle Anyone who read this report will realise what was going on in Scotland was illegal and unethical surveillance of activists whose only crime was to campaign to protect jobs, save the environment from climate change or end global injustice. It is now clear that a public inquiry needs to be established, Scottish victims are the only people on mainland UK with no access to justice having been prevented from taking part in the inquiry in England and Wales and there being no parallel inquiry in Scotland. I call on the Justice Secretary to do right by these victims."
In support of this it advances evidence of spying carried out on various environmental and left-wing political activist groups over a number of years and in many contexts, including at the 2005 G8 Summit. It also details the extent of police involvement in the unlawful blacklisting of trade unionists and of collusion between former undercover officers and the private sector.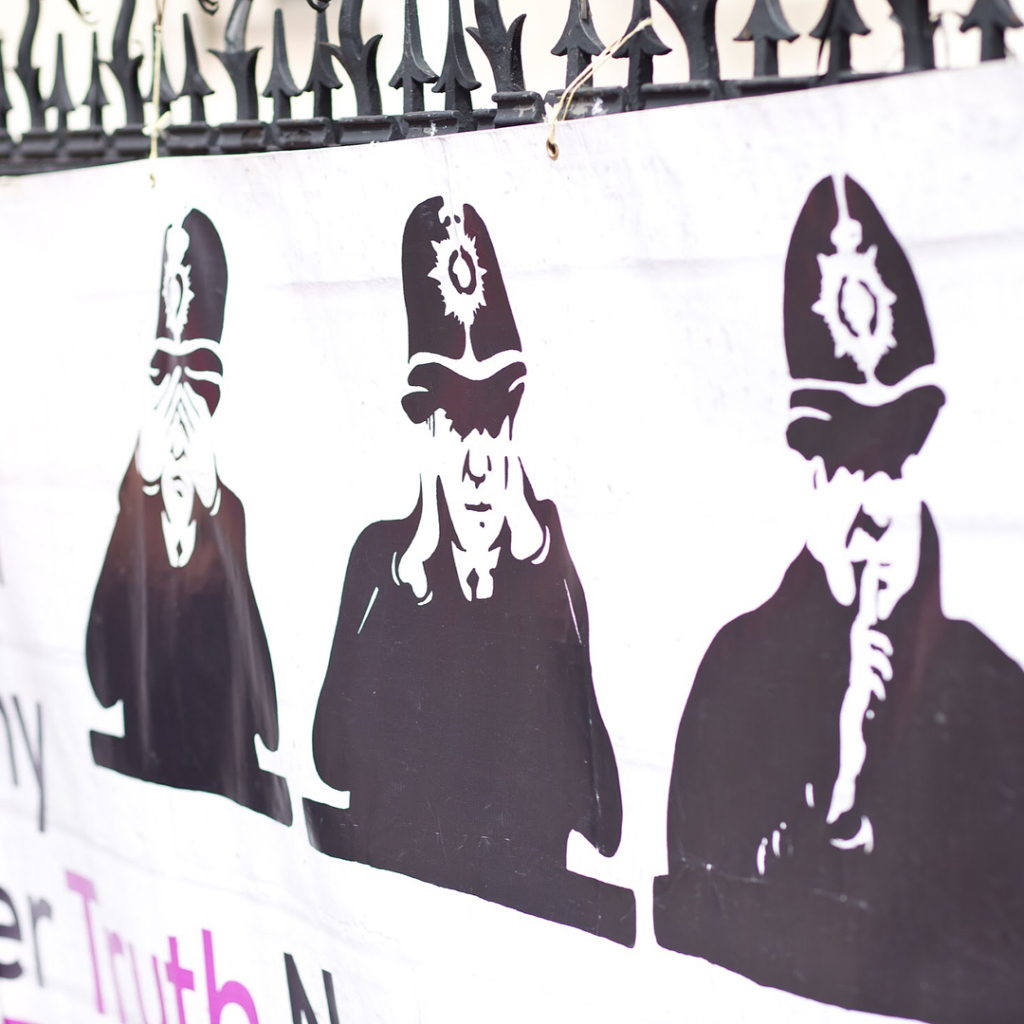 Of particular concern are revelations that several SDS officers spent time in Scotland alongside women with whom they had developed romantic relationships whilst working undercover. The NPOIU officers deployed to Scotland include Mark Kennedy, who is known to who have taken several women with him on separate occasions. The Metropolitan Police has since publicly apologised for Mr. Kennedy's behaviour, admitting that such relationships breached Articles 3 and 8 of the European Convention of Human Rights.
Despite this, the report states, the HMICS Review '…fails to acknowledge the degree to which the officers' violation of the rights of the women were perpetrated in Scotland'. It also fails to adequately consider the Scotland-based activities of SDS and NPOIU officers more generally, as well as the involvement at management level of senior Scottish officers in these units. The report urges, in light of this, that the public inquiry into undercover policing be extended to Scotland.
This conclusion arrives at a crucial point in the legal challenge brought against both the Scottish Government and the UK Home Office in light of their combined failure to instigate an inquiry in Scotland. The case, for which the report was specially commissioned, will now be considered by the Court of Appeal, a move that activists hope will shed further light on the injustices perpetrated against victims of undercover policing in Scotland.
This isn't an issue of abstract dry legal concepts. This is a total abuse of power by the British state and one that happened over a sustained period as part of a strategy.
One anonymous victim 'Andrea ' retold her tale:
"As a victim of political policing in Scotland, I seek the truth as to why I was spied upon and why my life and the lives of my family were so cruelly disrupted. Many of us who were targeted by secret police in Scotland have been campaigning for years to get answers, often carrying the weight of severe mental distress and trauma as a result of these state-sanctioned abuses. Amongst our number there are blacklisted construction workers, miners from the 1984/85 strike, trade union activists, environmental campaigners such as Tilly Gifford, and women like me, who were deceived into long-term sexual relationships. We have been fighting long and hard for truth, justice and access to our files."
"I frequently visited Scotland with undercover officer Carlo Soracchi ('Neri'), whom I believed to be a locksmith and trade union activist. I was engaged to him – he proposed on Hogmanay – and we stayed with friends and family on a number of occasions. He was active in Scotland from 2002-2004. I want to know who was responsible for his activities in Scotland and which of his handlers secretly travelled with us when we crossed the border. The HMICS negates to mention any of this in its flimsy 'report'. Sexual relationships were known about and signed off by unit managers. Deceiving women into long term sexual relationships was part of the job."