Our Political Shambles from Across the Pond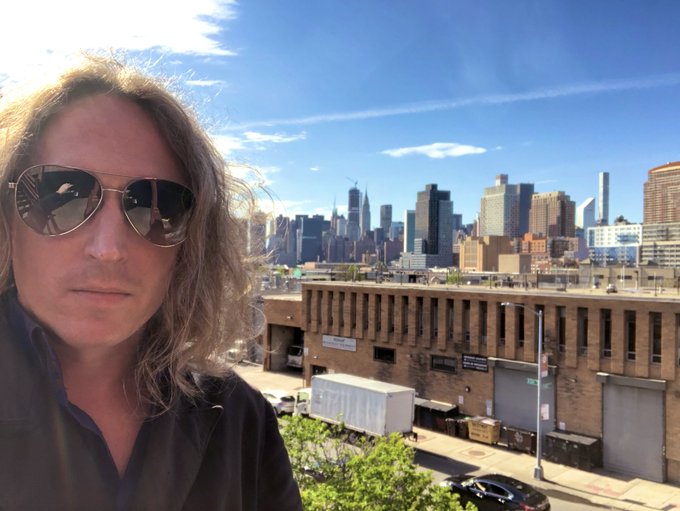 Bonnie Prince Bob – @nonideefixe is disillusioned in New York.
I'm in Brooklyn right now, in a place called Bed-Stuy, it's holding out to gentrification (just) but will ultimately, just like the surrounding areas, succumb completely to Hipster twattery. Biggie Smalls, Ol' Dirty Bastard and Jay-Z all came from here and Spike Lee's 'Do The Right Thing' was filmed here, but in spite of my desire to focus on this fascinating and exciting environment, I am unfortunately thinking more about Scotland and so, I shall write about Scotland and perhaps for the first time in quite some time, attempt to articulate my apathy and general dissatisfaction towards the current socio-political climate in the country of my birth.
I didn't really think much about my Scottish identity prior to the Independence referendum of 2014, but ultimately as the campaign grew in size and exposure and marched towards the September vote, I, like most people, inevitably became engaged.
I won't condescend, the truth is, the last six months of the campaign were genuinely positive, as the summer months unfolded, the challenge towards Tory Britain, (at that time presided over by the insufferably smug Cameron and his throng of public school bastards) was irresistible.
Much has been written about the opposing campaigns so I shan't bother enthusing about this, but quite simply the No campaign was dictatorial, oppressive, patronising, dull and dismal and The Scottish Independence campaign was a jamboree of colour in comparison. Watching ermine honoured careerists squawking in panic at the thought of actual people altering the status quo via democracy was delicious and whilst it was true that the claims of milk and honey made by those seeking to rip the British constitution to shreds were unlikely to have solid footing, they were presented against a torrent of fiction and fear peddled by a miserable pro Union campaign, orchestrated by unimaginative paid shills who for the right price would have done the bidding of any paymaster.
In 2014, the vote for independence was a vote for democracy, for new ideas, for society, a new society, yes, in 2014 there were saltires and bagpipes, but there was thorough political debate and explosive civic communication, there was a sense of participation, there was political hyperbole but there was also substance, in 2014 the vote for independence was a vote for culture, a fresh culture, an exciting and advancing culture and in 2014 the campaign for Scottish Independence was lost, and it's time that the people who lost, realise what that defeat actually means.
The broken record of pro independence rhetoric becomes staler by the day. Scottish Independence in its current form, is a rotting corpse. There would be no dignity in jostling the body of a deceased loved one around, draping them in colours and tying them to your unicorn bicycle to lead the next march but that's exactly what is happening. And far from encouraging potential converts, they are simply coalescing existing support and alienating more moderate supporters.
The sanctimony and dissonant irony of the Pro Independence faithful, insisting that their flags and their marches are of greater moral virtue than the bams with flutes and sashes is at best embarrassing, at worst disturbing. What is the political ideology of a flag and a guy dressed as Wallace and bagpipes blaring? The political ideology of this is zero. It is myopic nationalism. I have witnessed many intelligent and informed thinkers defend it as a wonderful, peaceful display of pro independence voices but I disagree. The swelling ranks of the saltire brigade is Nationalism 101, a base-level, meaningless hubristic display of national identity and in time it will manifest everything that is historically manky about nationalist movements.
I can hear the incandescent outrage already, but my point is this, where is the culture? Where, amongst the cosplay and the saltire's and the slogans is the culture?
Is a wistful singalong of Caledonia, endless speeches about the evil British state or dewey-eyed accounts of a post Indy Narnia, all the cultural nourishment we require to spur us into lancing the chains of empire and sailing our vessel onto Loch Freedom?
The National, proudly announced itself as the only dedicated daily newspaper to fully endorse independence, initially positioning as a pseudo metropolitan Scottish liberal Guardian/Indy affair, it has descended into a gaudy quotidian Buzz Feed.
Is this a beacon of new Scottish Culture?
Throughout the 70's and 80's, the class tensions and seismic societal shifts in culture were at least portrayed on television. Screenwriters and dramatists such as Trevor Griffiths, Alan Bleasdale, Peter McDougall and Alan Clark amongst many others, crafted authentic stories that reflected the times. Comedy and satire, lampooning all sides was regular.

Is a three-part nostalgia doc really all that is required to capture the division and lasting impact of the most significant event in 300 years of Scottish history?
Will the Weegie cringe factory on Pacific Quay attempt to address the Post-Indy schism, through sardonic, innovative and ambitious programming? (No).
The SNP are out of ideas. I can still hear Nicola's bombastic, tub-thumping speech after the Scottish electorate slaughtered the Labour Party for their mendacious, crawling smeagle act during the independence campaign, declaring that: "the SNP will hold Westminster's feet to the fire".
How did the SNP roasting go down at Westminster? Was there a dramatic increase in foot scalding admissions in the hospices of Londinium?
Sinn Fein's impressive and consistent display of political integrity of refusing to acknowledge that farce of an institution, becomes stratospheric when compared to the crappy stunt by the SNP group, who in a belligerent display of 'Scots solidarity' pissed off out the chamber for a lunch break before returning again for afternoon tea. In truth, the whole lot of them looked quite cheery and comfortable in their new home, and as the electoral guillotine fell on a few members during Theresa May's bungling act of self abuse in 2017, you could sense the relief that many had kept their cushy little spaces on the green benches. After all, London's a great City and an MP's pay is not to shabby, not too shabby at all.
But then that's the drill isn't it? Despite the deification by the acolytes, the SNP are a political party, and being a political party are subject to all the standard and universal machinations of all political parties.
The glue of INDEPENDENCE might be enough of a front to distract the hardcore membership and impervious INDY ABOVE FOOD AND WATER brigade but the masquerade is wearing extremely thin and it's pretty obvious that there are power struggles and conflicts ripping through the Yellow and black gang, the inevitable circus that will unfold with Alex Salmond's trial over the 12 charges of OH LOOK A SQUIRREL!
Who do these charlatans take us for?
Are those of us who who favoured Indy in 2014 really so committed that we will immediately Spring from our bunks 'get our coats' and descend the station pole to ride the Indy Engine into battle, just because the Nicola claims that #itstime ?
Why exactly is 'it time'?
Brexit?
The new Indyref is predicated on potential as yet unknown outcomes of Brexit and there is no actual date or guarantee of this new Indyref, so #itstime suddenly begins to look more like #itssortoftime, which one must concur holds little if any appeal in regards to building a comprehensive campaign.
But, I digress, you see, it's easily done, to confuse one aspect of Scottish Independence (the well meaning thousands who flood the streets and march wi bunnet's oan thur heids n thistle's in thur herts,) and the self appointed administrators of Scotland's destiny 'THE SNP'.
Where then, are we to find the inspirational culture that precedes any significant political or societal revolution?
Where can we witness the dazzling defiant acts of anti-establishment Scottish expression?
Where, within the new sub DFS sofa #ItsTime YES campaign, are we to find the necessary venom, to usurp an ethically and morally bankrupt cabal of establishment gentry, who, wealthy beyond comprehension, are fully in control of the dominant media?
An establishment, incidentally, that will annihilate, any attempt to politely request Sovereignty.
But We spit in the face of Westminster!
AYE! Right enough! We gob in the puss of an institution where the 'Stronger for Scotland' gang perch on the benches and want a wee shot at being the speaker….
Seriously?
What vision of the future proposed by the Stronger for Scotland crew could spur an artist like myself to engage my anger, invoke my inner Vladislav Surkov and deploy my skills to create some problematic dissident art in pursuit of a new Scotia?
Is Andrew Wilson's Edinburgh Park Standard Life Murrie & Currie Growth Commission in actual fact a cunningly disguised anarchists cook book?
Perhaps the truth is closer to this, in the post truth, post politics, post intelligence epoch of absurdity that we currently find ourselves, the SNP don't know what to do, but then again neither do the Tories, Labour, or anyone else for that matter. INDYREF2 is a red bus with different writing, in an age of no ideas and big talk, is it any wonder that THE SNP have abandoned logic and, in an effort to distract and divert attention from their internal affairs and in a preemptive strike against forthcoming scandal, have opted to roll the dice.
Will their gamble pay of? My own opinion is quite simply no, it will not.
Not without the artists.