What Boris Day Means for Scotland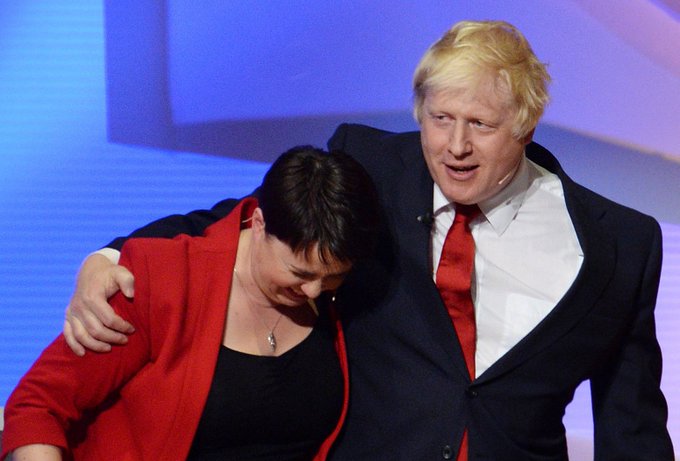 The slow grinding car crash of Brexit Britain takes a fresh turn as the Conservative Party elect Boris Johnson our Prime Minister. He's a man who is so unfit for office that even some of the most discredited and immoral of his Tory colleagues are refusing to serve with him. He is a man whose litany of toxic behavior is all in the public realm – he has been hiding in plain sight – and whose backing by dark money has been charted in sedulous detail by George Kerevan.
The rumblings of his discontented colleagues will soon disappear – just as the qualms of Republicans about Donald Trump dissolved in the face of popularity and power. These people are all about opportunism, and routine racism, lying, threats of violence and a track record of incoherence and chaos are no deterrent to office.
The money swirling about Johnson's campaign is extraordinary. An enthusiastic pro-BoJo email drops into the Bella Inbox from "The deVere Group one of the world's largest independent advisors of specialist global financial solutions to international, local mass affluent, and high-net-worth clients.  It has a network of more than 70 offices across the world, over 80,000 clients and $12bn under advisement."
Another from the First Minister reads:
"I have profound concerns about the prospect of his premiership and it would be hypocritical not to be frank about these. These are concerns that I am certain will be shared by the vast majority of people in Scotland who, had they been given any say, would not have chosen to hand the keys of Number 10 to someone with his views and track record.
"Mr Johnson should be in no doubt about the gravity of the situation he is about to inherit as Prime Minister nor, in particular, about the strength with which I and others will oppose his threat of a No-deal Brexit."
"Brexit of any kind would be deeply damaging to Scotland and the rest of the UK, but his public pledge to leave the EU by October 31st – 'come what may' and 'do or die' – flies in the face of logic, common sense or any basic regard for the well-being of the people and nations of the UK.
"It is a deeply irresponsible threat, and not one that should be contemplated by any serious political leader. It should now be taken off the table without delay or equivocation.
"A No-deal Brexit would do huge damage to jobs, investment and living standards as well as posing serious and totally unnecessary questions on critical issues such as medical supplies."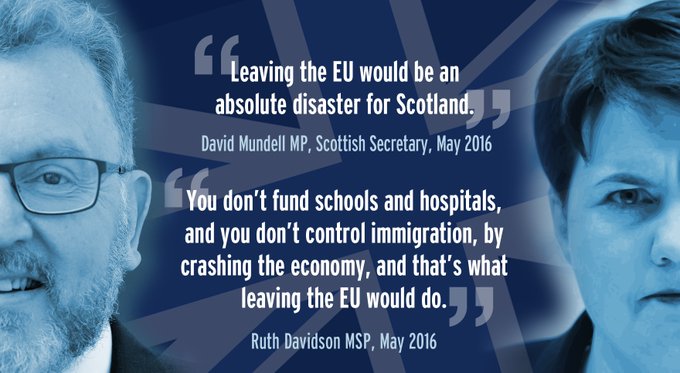 "Scotland did not vote for Brexit, or for the current Tory Government – and certainly not for Boris Johnson as Prime Minister. All of this underlines the need for Scotland to have the right to determine our own future, in line with the democratic wishes of all those who live here."
But if Johnson's elevation on the hot air of triumphalism may be a moment for the Tory party to relish, it is also a moment for the people of Scotland to reflect.
Johnson's premiership creates an other uncomfortable moment for David Mundell. We fully expect him to act with his trademark steel and integrity.
But so too does the election of Jo Swinson prove a real problem for Ruth Davidson. The space in Scotland for an anti-democratic opportunistic and vastly over-hyped politician of the right has just got a little more crowded.
But this is not about personalities. It is true that one of his own colleagues has said: "Don't be fooled Boris is a cold calculating narcissist a sociopath with the moral empathy of bacteria".
But the reality is that Johnson's election is to pave the way for a deregulated and extreme form of 'Conservatism' that will make Theresa May's disastrous reign look like a walk in the park.
It's time for the people who – five years ago – cast aside their doubts and voted No because they viewed remaining part of the Union on the basis that it was a source of economic strength, political security and internationalism, to look again at the unfolding shambles and reconsider.
It doesn't really hold any credibility any more in the face of what you are witnessing, and it's incumbent on you to face this new reality, not to hide in the comfort of indifference. The spectacle of Faragism and a Johnson No Deal Britain is what we are faced with and it's time for those who imagined a different Union to stand up and help us create an alternative.