GERS Time Again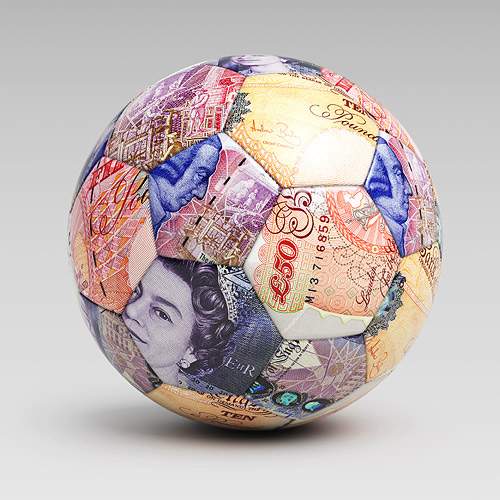 IT'S GERS time again.  I'm not sure whether the annual bun fight regarding Scotland's notional budget deficit is proving enlightening.  Nevertheless, let's see if we can winnow some facts from the arguments and counter arguments.
1 Do the GERS numbers represent anything real?
GERS means Government Expenditure review Scotland. We've had one annually since the days of John Major. It attempts to construct a picture of the public monies raised and spent in Scotland. The only trouble is that these numbers are not synonymous with what the Scottish Government taxes and spends north of the Border. GERS attempts to quantify or allocate taxes revenues and income raised at a UK level but attributed to the benefit of Scottish citizens. Equally it attempts to quantify and allocate other UK-wide and global spending notionally attributed to Scottish welfare. So we get our share of the nuclear deterrent.
I don't doubt the civil service statisticians attempting this feat of hypotheticals do they very best they can. But the only starting point they have is current Westminster budgets and taxation. These, of course, are set by the Conservative Government its daft priorities. Even the most voracious critic of Scottish independence has to accept that the fiscal priorities of a social democratic, independent SNP administration are likely to be radically different from those of David Cameron, Theresa May and Boris Johnson. Therefore, no matter how reasonable the assumptions made in the 2019 GERS report, they cannot by definition tell us about the SNP budget post-independence or gauge any notional budget deficit.
Now a mea culpa. Prior to the collapse in oil prices in 2014, the annual GERS calculations regularly showed a significant (notional) budget surplus for Scotland. As a result, pro-indy economists such as myself gave little regard to GERS other than to note it gave ammunition to our contention Scotland was a normal, rich European industrial economy that could stand on its own two feet. Unionists, meanwhile, simply fumed away impotently. But with the fall in oil revenues, GERS started producing notional budget deficits – and quite large ones. The 2019 GERS figures claim a notional deficit of circa 7 per cent of GDP, which is largish by international standards, though in Trump's America it is headed over 4 per cent this year. Now the Unionist sceptics are claiming GERS as their own.
Of course, with or without big oil and gas revenues, GERS is flawed because it is based on a hypothetic extrapolation of Tory budgeting priorities, not genuine Scottish ones. You have to assume that Scotland is a uniquely poor or incompetent economy to believe that post-independence will yield a budget deficit of 7 per cent in today's world. Scotland's GDP, at circa £200bn, makes us as big and prosperous as, say, Finland.
Are the Finns poor? Can they afford a welfare state? You bet your ass.
2 Is there anything to welcome in the latest GERS?
Flawed data can sometimes yield nuggets of information. For instance, if you compare year-on-year you can sometimes determine real trends, regardless of the overall flawed assumptions used to generate the data. In the case of the 2019 GERS, we see a fall in the deficit projection. The deficit (between what GERS thinks we spend and what it thinks we raise in taxation and other income) has dropped from £13.8bn to 12.6bn. GERS reports have been showing this decline for some years. Reasonable conclusion: whatever the deficit might be, it is contracting.
Also, we should note the (notional) GERS deficit is composed of two bits. There is the deficit on revenue spending (public sector wages and consumables) and a separate deficit on capital spending (infrastructure investment). The deficit on revenue spending is 5 per cent of GDP and falling. That is perfectly sustainable. There is a deficit of circa 2 per cent of GDP arising from capital investment. But capital spending earns a return in economic productivity which then boosts tax revenues down the line. UK government borrowing costs a tiny half a percentage point in interest costs. Result: the deficit on the capital budget actually pays for itself and more. So the bit we need to worry about is the revenue deficit, which is containable and falling.
In fact, there is a big argument in favour of the deficit. With interest rates so low in historical terms, now is the best time for governments to borrow and spend. Your household mortgage is your personal budget deficit. You've probably borrowed several times your annual income. But it's an investment and puts a roof over your head.
Of course, there are issues. The EU requires that member states keep their annual budget deficit below 3 per cent. If GERS were an accurate reflection of Scotland's post-independence fiscal stance, we would need to cut the (notional) deficit. However, the EU is desperate to have Scotland back and we would simply negotiate a transitional regime giving us time to grow the economy and our tax revenues. But just listen to the Unionists claim they speak on behalf of the European Commission!
In conclusion, the actual shape of Scotland's post-independence budget deficit depends totally on the independence negotiations – and in particular on the divvying up of common assets and the common UK national debt. Once again, we all know that the UK Treasury, as the successor state, would be legally liable for the whole UK national debt. Theoretically, Scotland could walk away and start independent life with zero debt whatsoever. Of course, that would be wrong morally and pragmatically. But trading our share of the common assets for debt remission would leave indy Scotland relatively debt free and so reduce annual debt payments.
That and reducing defence costs will go a long way to keeping Scotland's annual deficit way below the nonsense projected in the 2019 GERS figures.