Scotland as Subaltern Nation in a World of Madness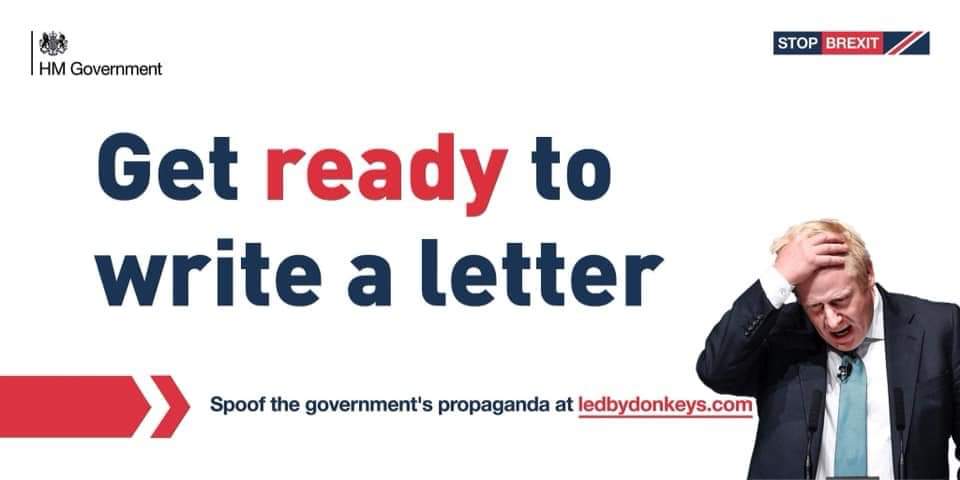 Another epochal day, another delay, another battle in court looms. Brexit is like constitutional tantricism, endlessly failing to reach its end.
Having been defeated again Boris Johnson says he will not request an extension to Brexit, pleading: "I will not negotiate a delay with the EU and neither does the law compel me to do so."
It does, and he knows it does.
If there's one thing you can rely on Boris Johnson to do, it's to lie and lie again.

Brexit combines grinding tedium with nerve-wracking history-making. The tactics and sub-plots are bewildering. People are exhausted and desperate. As Super Saturday turns into Shitty Sunday there is no light at the end of the tunnel. Monday looms. More of the same beckons.
As Joanna Cherry has stated: "So Boris Johnson loses again today but is threatening not to comply with the #BennAct or promises made to Scottish court. Just as well we are due back in court on Monday & Mr Speaker has just confirmed to me that he'll sign #Extension letter if court so requires."
I'm not sure if that quite works and nobody else does either.
David Allan Green warns:
"Immense moral hazard if UK government breaches Benn Act or the averments made to the Scottish court a brazen breach here will mean UK courts may not give government benefit of doubt re other potential orders Huge problems across board Government needs to tread *very* carefully."
I'm not sure "treading carefully" is really their strong suite.
The scenes around Westminster are of police-protected politicians being escorted in and out of buildings as frantic Brexit protestors scream abuse are vaguely apocalyptic. The scenes from earlier in the week of an XR (apparently) protestor getting dragged off a tube train and beaten are a portent of things to come.
People are getting confused. None more so than the Spectator editor Fraser Nelson who claims: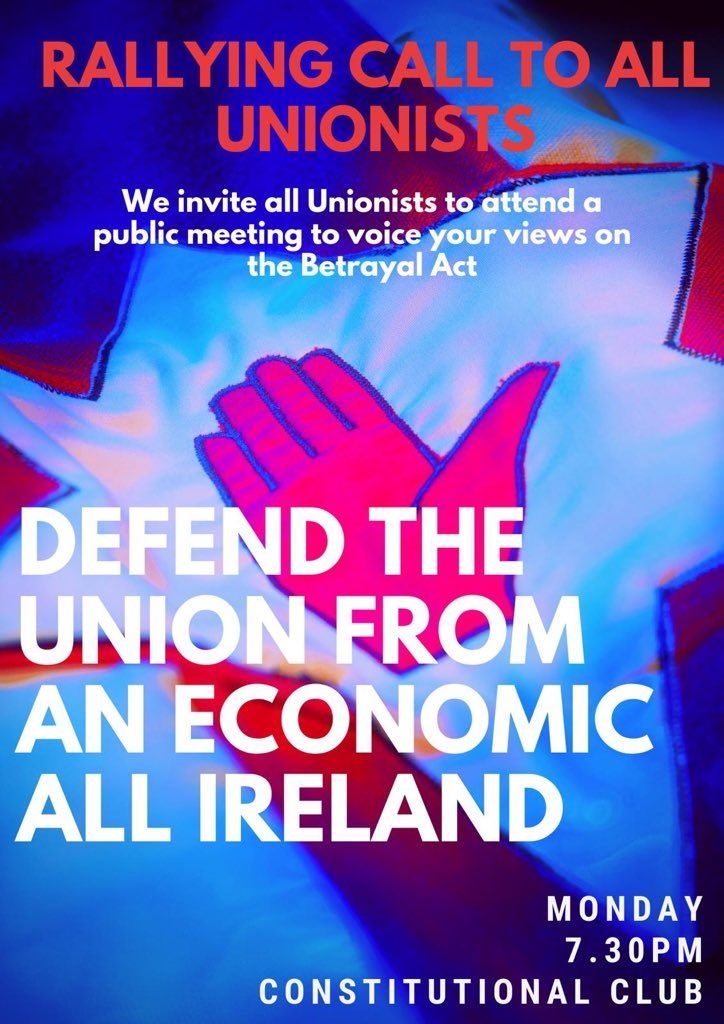 "The Boris deal gives companies a strong incentive to relocate to Northern Ireland. They'd benefit from frictionless EU access and future UK trade deals. Makes for a richer Ulster and, ergo, a stronger union."
Meanwhile back on Planet Earth loyalists in Northern Ireland are planning civil unrest if the Brexit deal goes ahead, with a "large public meeting" due to be held next week to decide next steps. And you wonder what those next steps might be? Having failed to blackmail the entire British state, the loyalists are now furious and who knows whether fleg protests will turn into something far worse.

The idea that Brexit is strengthening the Union could only really be penned by someone suffering from deep level delusion or inhabiting a completely sealed political silo. Nelson suffers from both conditions. What we are watching is the rapid unraveling of the fabric of the United Kingdom. The relentless (and coordinated) disrespect shown to the SNP speakers in the House of Commons is far worse than its ever been, but a someone said "Scotland is watching." 
The economic damage of this self-harming is calculable. But the long term political damage is not.
Whilst it's alluring to concentrate all fire on the Tories, who have spent three years doing nothing then coughed up a deal and demanded everyone sign it without looking at it, this is a crisis of the entire political class.
Scotland emerge from this chaos as a subaltern people – derided in Westminster and denied a Section 30 Order, told that a mandate in Holyrood and a mandate at Westminster wouldn't count. Effectively we're being told that there is no democratic route to self-determination.
This is a very dangerous game for Unionists to play as Brexit reveals the depth of the crisis in English politics and the desperation of the Conservative leadership. But we're not alone. This week alone there have been massive, democratic public demonstrations in Ecuador, Chile, Haiti, Catalonia, Hong Kong, Guinea and Lebanon.
The level of state violence differs from place to place, but the hysteria and fear is a common denominator. Systems are collapsing and failing and we have created the conditions where distrust of elected officials and structures is endemic, but rather than this popular rage being used to replace and renew old systems, it's being used to attack minorities and assert authoritarian power. Instead of channeling this anger we're getting Brexit-mania, Trumpism and Q Anon everywhere.
As Hedge Fund owners and billionaires surf the wave of lumpen anger that oozes through England like pus the stage is set for the next "Great Betrayal". It's a message and a narrative that Brexiteers and loyalists can converge over, though that sad alliance seems to have been a costly and short-lived one.